It's never easy to look for love. Many unexpected circumstances can prevent you from dating. It could be because of a demanding job or didn't have the resources to meet singles locally. But don't worry. On TrulyFilipino, you can easily find Filipino singles with our specifically design features that would make online dating fun and hassle-free.
To understand how our Filipino dating site works, here are a few tips:
SIGN UP FOP AN ACCOUNT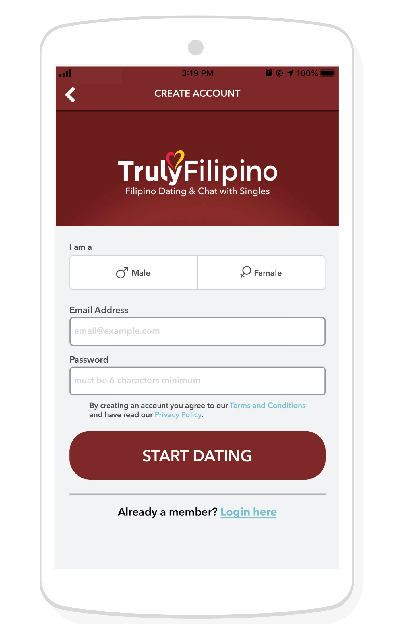 To get access to the full online Filipino dating experience, it's essential to create an account. With TrulyFilipino's easy signup process, you get to browse profiles instead of filling up forms that would significantly lessen your time in meeting your perfect match. For starters, we would only be asking your email address, account password, and gender.
Then that's about it!
SHOWCASE YOURSELF THROUGH YOUR PROFILE
Skipping your profile would be okay, but keep in mind that a profile is an essential thing to have if you want to find and be found by the matches that you want. It's important to set up your profile, not only to be clear of who you are and what you're looking for, but also to keep out unwanted attention from other members that are far from your type.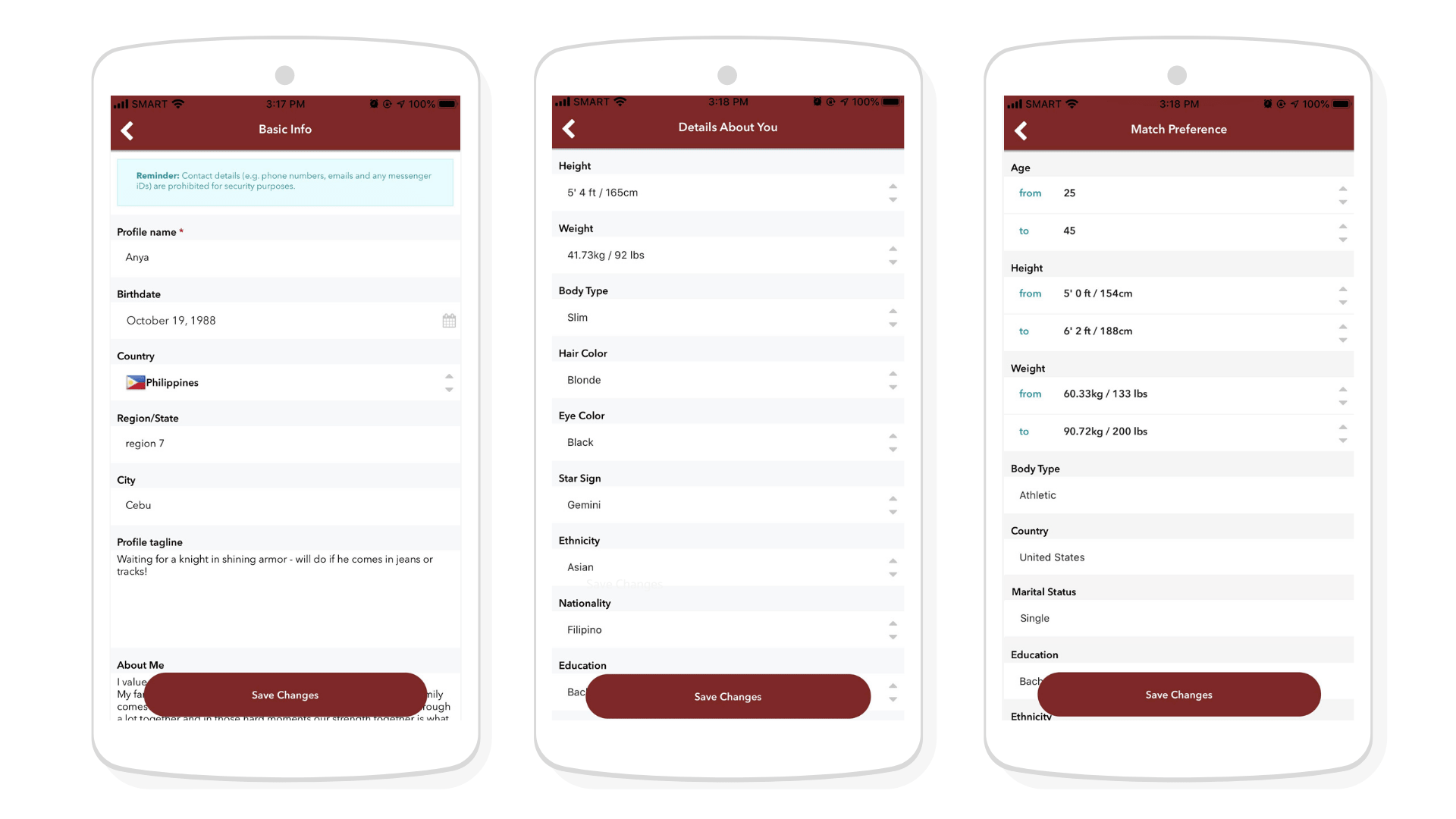 Make the search for online Filipino singles easier by completing your dating profile. We assure you, this one would attract compatible members. Don't forget to use an attractive and updated photo of you. It's also essential to be as honest as possible while you're filling this up.
FIND YOUR MATCH
In TrulyFilipino, there are a couple of ways in which you can look at profiles. First and the most basic one is to view profiles based on the current online members and the second one is through advanced search filters.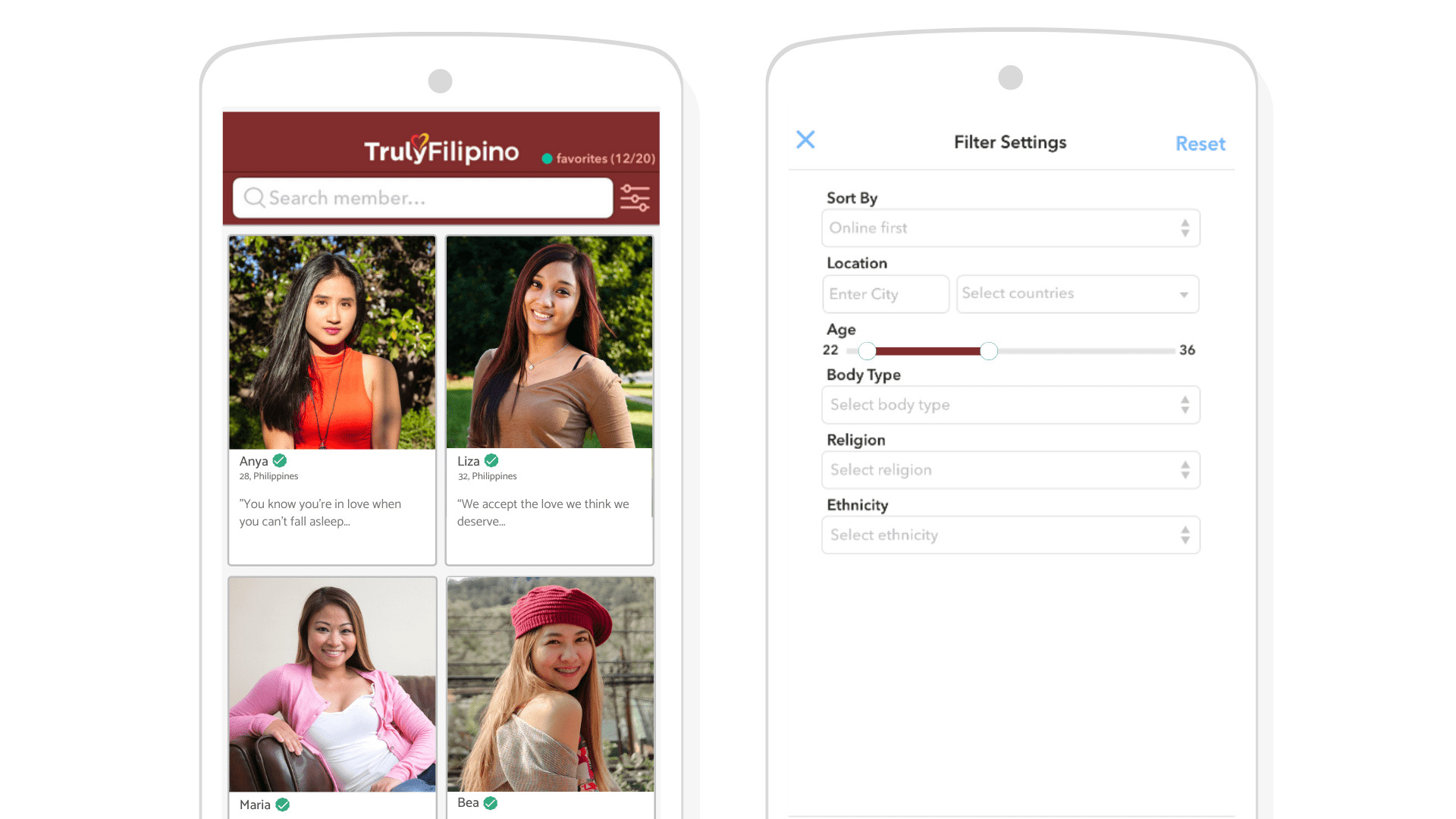 The browse option can be a little broad since you're not specifying the qualities you want. Here, you can see members of all ages, nationalities, dating preferences, lifestyles, etc. But if you want to be more specific with your search, click on Filter on the top right section. Then input the appropriate input fields.
TrulyFilipino has made your search easier. Seeing thousands of profiles can be overwhelming, but we're here to help.
CHAT AWAY!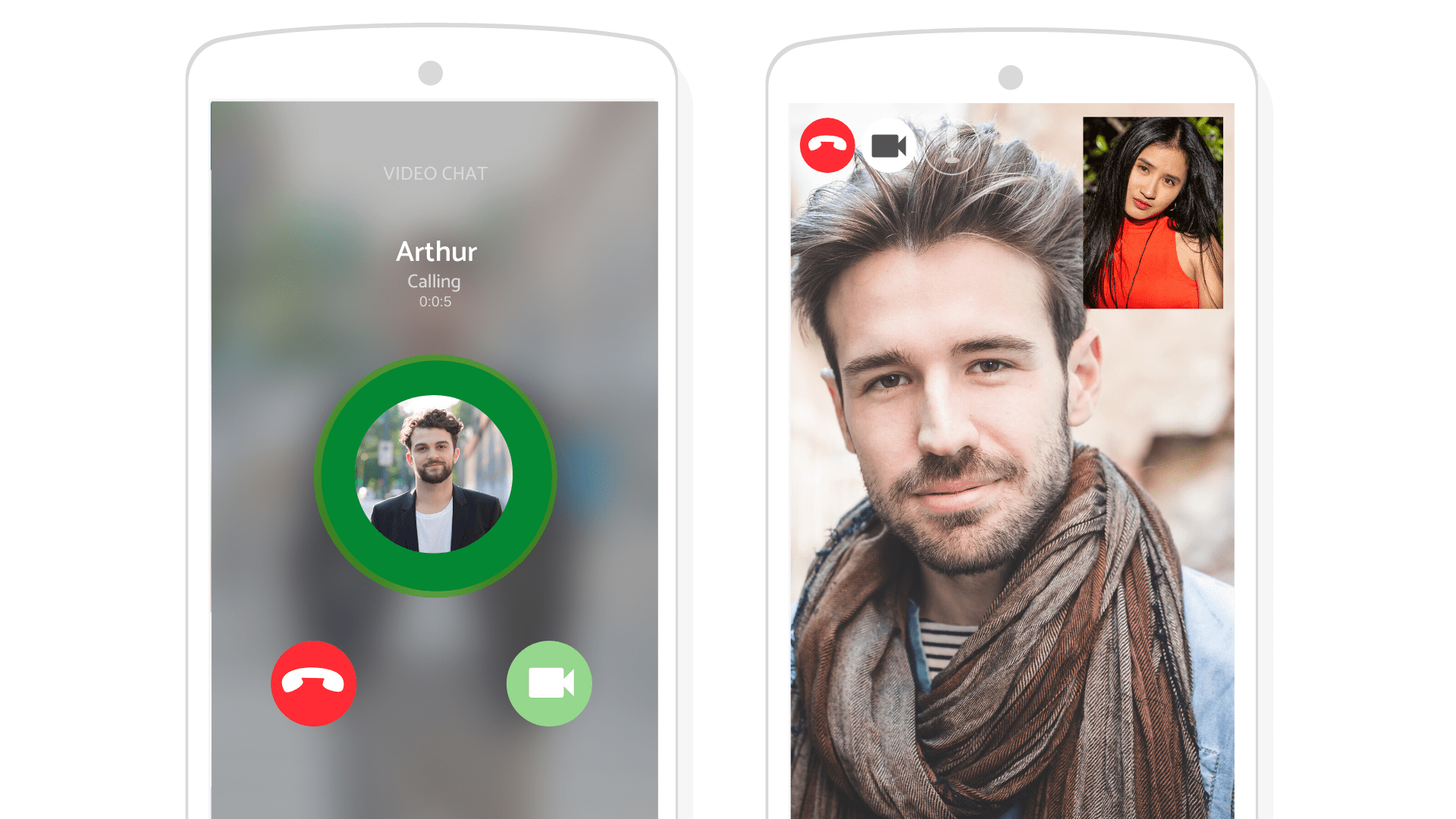 Found someone you fancy? TrulyFilipino has an interactive messaging feature to help you take the next leap to your Filipino dating journey. Capture your ideal match's attention by sending them a fun and friendly message. The feature is packed with emojis and a video chat feature to make the conversation more fun and exciting.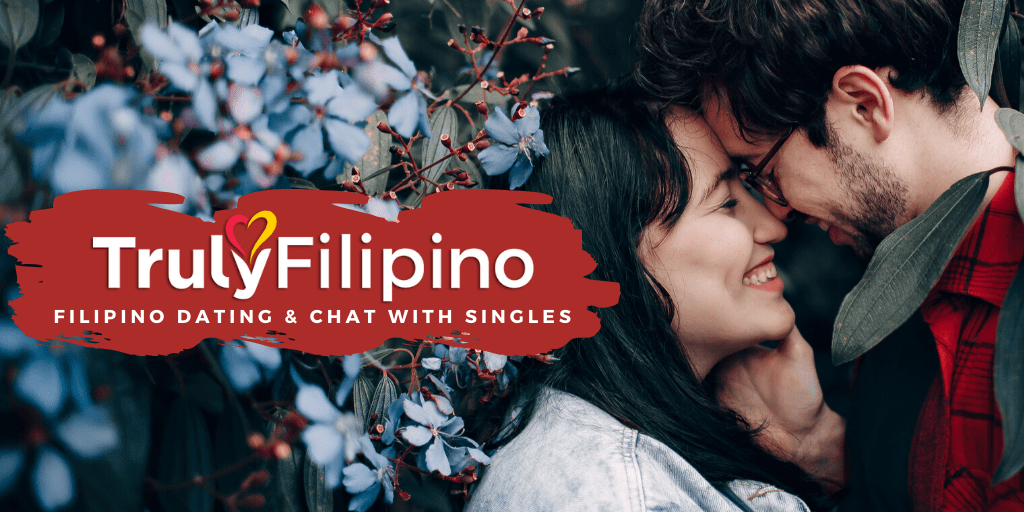 In the online dating world, standing out in a crowd with thousands of profiles is hard. But creating your profile and looking for your ideal match has been made easier by TrulyFilipino. With us, you'll meet thousands of single Filipino women and men.