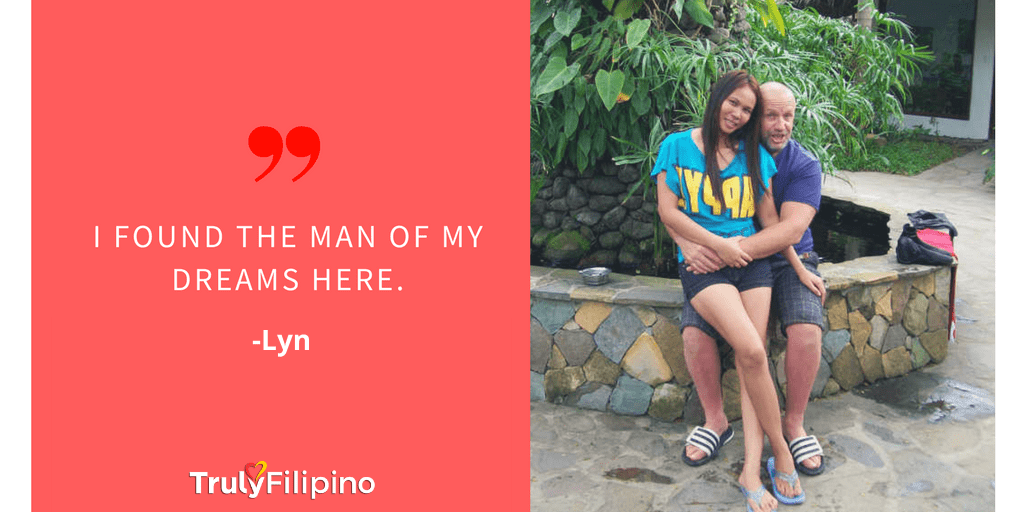 This was a story shared to us by Lyn and Rod.
As stated by Rod in his message, he shared that he and Lyn met on TrulyFilipino in May 2013. Both hit it off real quick and started to develop feelings for one another. They kept their daily communication until Rod decided to go to the Philippines to meet Lyn and her family.
According to Rod they decided to get married and when Lyn said "Yes", they eventually did! They got married on the 13th of October 2014. Both of them now live a peaceful and happy life in Oklahoma and because Rod had an amazing experience with TrulyFilipino he recommended it to some of his single friends.
Rod's final words in his email were: As long as you are committed to your partner you can have a happy and peaceful life just like ours.
"I am really thankful for the dating website (TrulyFilipino) where I met my wife."
- Rod & Lyn
It might take almost a whole lifetime to find your soul mate, but once you find them all that time and effort that you always thought was wasted will all be worth it.
TrulyFilipino helps bring people together, but love is what makes them connect and be happy with each other. Sign up now and interact with Filipino singles today!