7 Affordable Dating Places In Davao
Davao dating has never been more accessible or as comfortable as it is with TrulyFilipino in your pocket. Find friends, send instant messages, and set up a date all at once. And if you're in Davao, you'll need somewhere to go! Even on a tight budget, there is fun to be had in this fantastic city. Keep reading to find out our top picks for the best affordable dating places in Davao!
Going On A Date: The Basics
The first date is always the most nerve-wracking one. That feeling always seems to come back, even after you've had more experience with dating. It's especially harder if you're trying to find romance as you travel.
That doesn't mean that you should let it stop you from pursuing love, though. With a little preparation and research, planning the perfect date is still possible—even if you're on foreign land. If you happen to be staying in the Philippines, here are a few things you should try when working out a date.
1. Ask your partner
The best date is one that you and your partner enjoy. If you don't have any date spots in mind, you might want to ask your partner for places they want to try. This will at least give you a few spots to take a look at.
2. Plan an itinerary
Lack of preparation is one of the main reasons for an awkward date. Fortunately, you can easily keep the latter from happening by planning out the big day. It doesn't need to be arranged to the last detail. You should figure out the place, date, and time at least.
You can also make a list of the activities you can do at that place. It doesn't mean that you need to do all that you've listed on a single day, though. It's used to prepare a Plan B (or C, or D) if things don't go as expected. That way, you won't need to worry about getting your date cut short due to unforeseen circumstances.
Creating a plan for the incoming meet up doesn't just stop at planning the activities. You should also check for other factors to be fully prepared.
3. Find the right time and the right place
Make sure to check whether any special occasions will happen on the day of your date, especially in the area around your chosen place. There's a chance that the city is celebrating a local holiday, which can change store opening hours and accessible areas.
You should also map out the route you'll be taking towards your chosen venue. Are you going to drive there, or will you commute? Depending on the case, you'll need to figure out the best course so that you can avoid traffic and get to the place in time.
Given these tips, you should be able to prepare the perfect date with your partner. While there's no need to follow these to the T, it's always good to keep these in mind so that you have an idea of what you want to do.

Where to Go For An Affordable Date In Davao
Working with a tight budget? There's no need to worry. Here are some of the most affordable dating places in Davao that you can consider for your upcoming date.
Abreeza Mall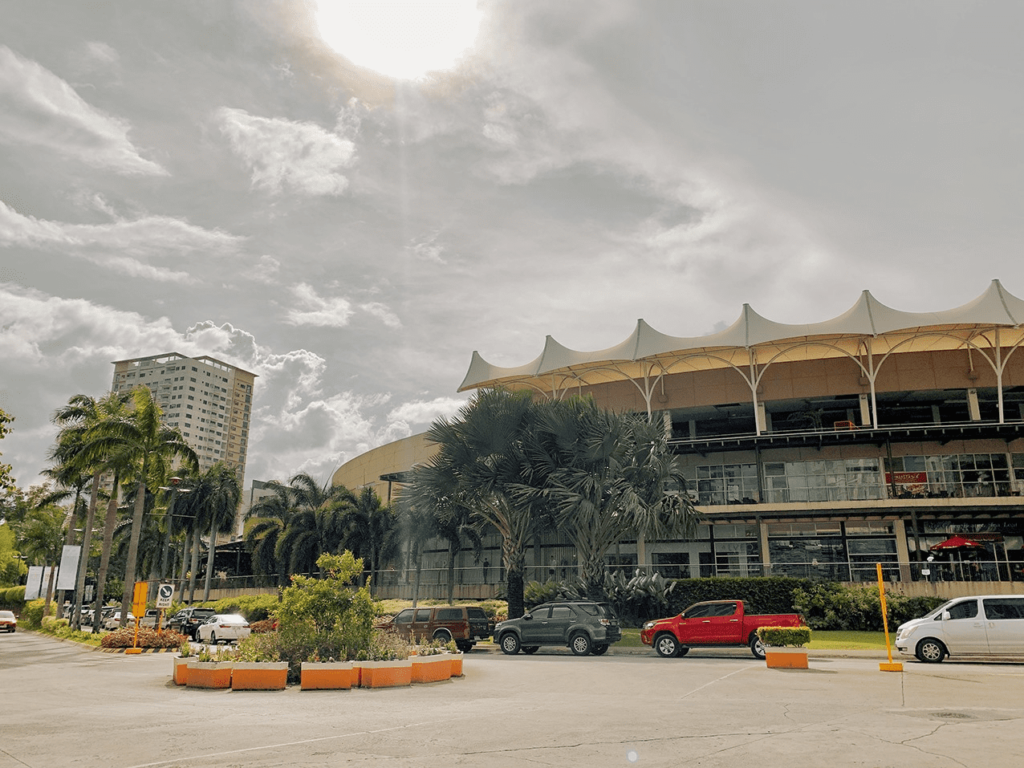 | | |
| --- | --- |
| WEBSITE | https://www.facebook.com/AbreezaMall/ |
| ADDRESS | J.P. Laurel Avenue, Davao City, Philippines, 8000 |
| CONTACT DETAILS | (082) 321 9332 |
| OPERATING HOURS | Monday – Saturday: 10 AM – 8 PMSunday: 10 AM – 6 PM |
Highlights:
Many leisure activities in one place
Refreshing environment
Parking area available
If you don't have a particular activity in mind for your date, then you might want to try strolling around Abreeza Mall. This sprawling leisure and entertainment center boasts a wide variety of recreation spots, as well as a windy and refreshing environment.
Various amenities are also available for visitors, from breastfeeding and diaper change areas to PWD services. Customer lounges are also available if you need a brief break from walking.
Interested in bringing your pets along? Abreeza Mall welcomes owners of small pets, provided that you bring your own pet carrier and clean up after your pet. If you're looking for a simple and enjoyable date, this is the perfect place for you.
China Town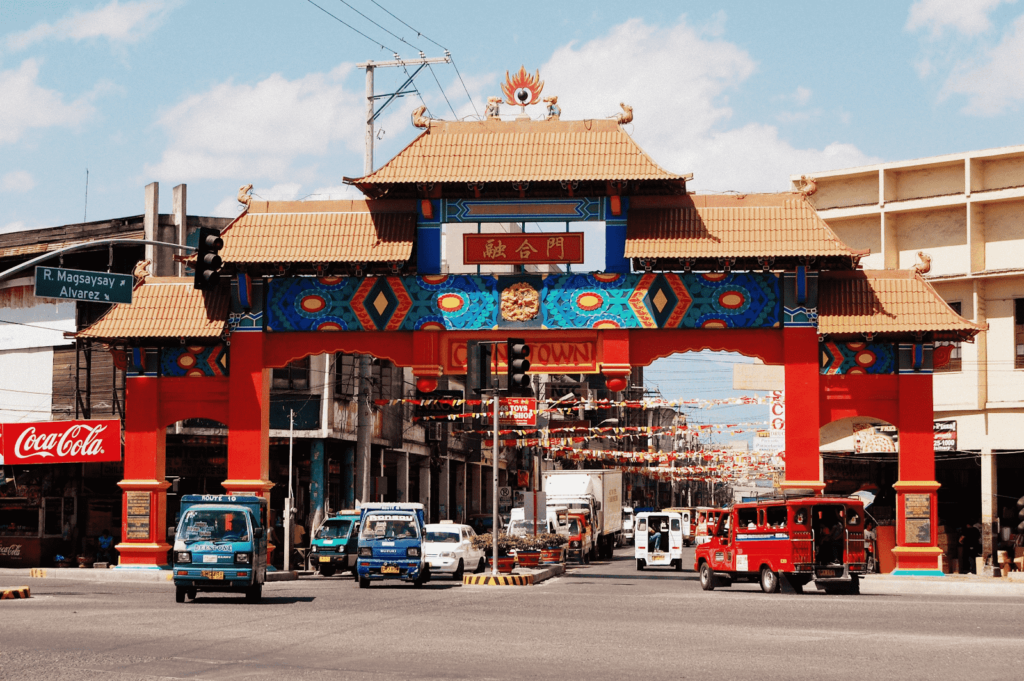 | | |
| --- | --- |
| WEBSITE | Primer |
| ADDRESS | Ramon Magsaysay Avenue, Davao City, Philippines |
| CONTACT DETAILS | N/A |
| OPERATING HOURS | Daily: 8 AM – 9 PM for most places in the area |
Highlights:
Artistic architectural design
Numerous shopping malls available
Places of worship for various religions
As one of the most affordable dating places in Davao, Chinatown offers a little bit of everything to its visitors. Shopping malls, hardware stores, and small kiosks are a dime a dozen — perfect if you want to explore a bustling marketplace for your date.
This date spot is perfect for photo-ops. Buddhist and Taoist temples are scattered around the area. Their archways, also referred to as pailous or paifangs, are worth visiting. Each of these four archways stands for a certain blessing: prosperity, unity, peace, and friendship.
There's no place better than Chinatown if you're looking to explore new cultures and religions.
D'Bone Collector Museum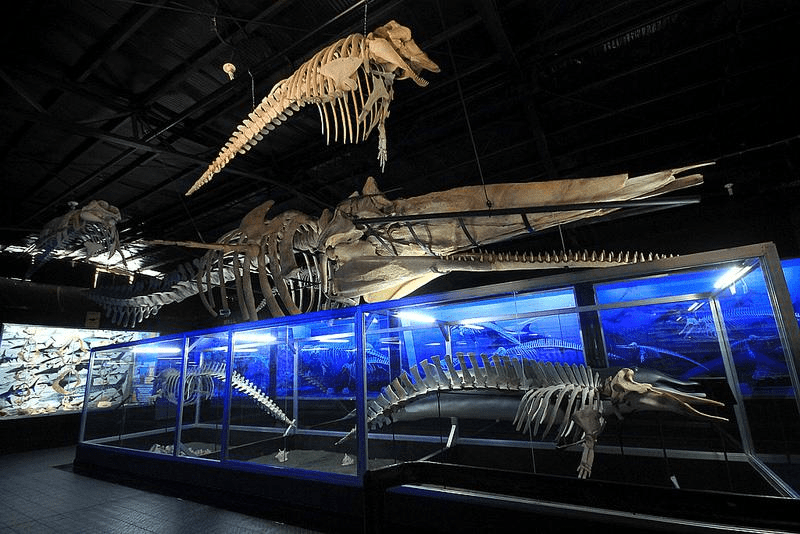 Highlights:
Wide collection of animal bones
Entrance Fee: P200 for adults and P180 for children
Aspiring zoologists and interested tourists will enjoy looking around the D'Bone Collector Museum. This museum features a vast range of bones from animals big and small. A few notable exhibits include a 41-foot long sperm whale and an elephant skeleton 12 feet tall.
Darrell Blatchley, the founder, created the museum to collect bones and educate people to be more environmentally friendly. The bones of an animal tell you about how it lived. That's why some of the specimens displayed are ones that died due to plastic garbage and litter.
For an unconventional and meaningful date, D'Bone Collector might be the place for you.
Davao Crocodile Park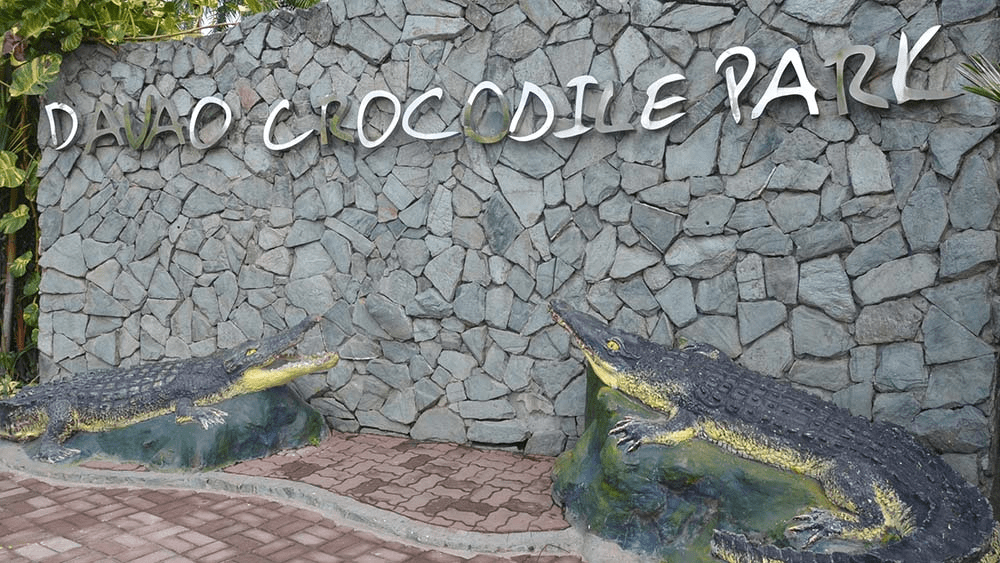 | | |
| --- | --- |
| WEBSITE | https://crocodilepark.ph |
| ADDRESS | Riverfront, Corporate City, Diversion HighwayMa-a, Davao City, Philippines |
| CONTACT DETAILS | Phone: (082) 286 8883 or (082) 221 7749Telefax: +63.082.221.4671Email: [email protected] |
| OPERATING HOURS | Monday to Thursday: 8 AM – 6 PM Friday to Sunday: 8 AM – 7 PM |
Highlights:
Various exotic animal species
Many exhibits and attractions
Animal feeding and petting area
Take your nature date to the next level by going to the Davao Crocodile Park. Various animal exhibits are available every day, featuring the many exotic wildlife that can be found in the Philippines.
While crocodiles are the park's main attractions, there are also other shows to see. You can feed koi at the Wild Museum or watch tigers climb as they are fed. The Butterfly Museum is also a must-see.
If your date enjoyed your trip to the Davao Crocodile Park, you might want to come back another day. Their shows change depending on the day of the week.
Philippine Eagle Center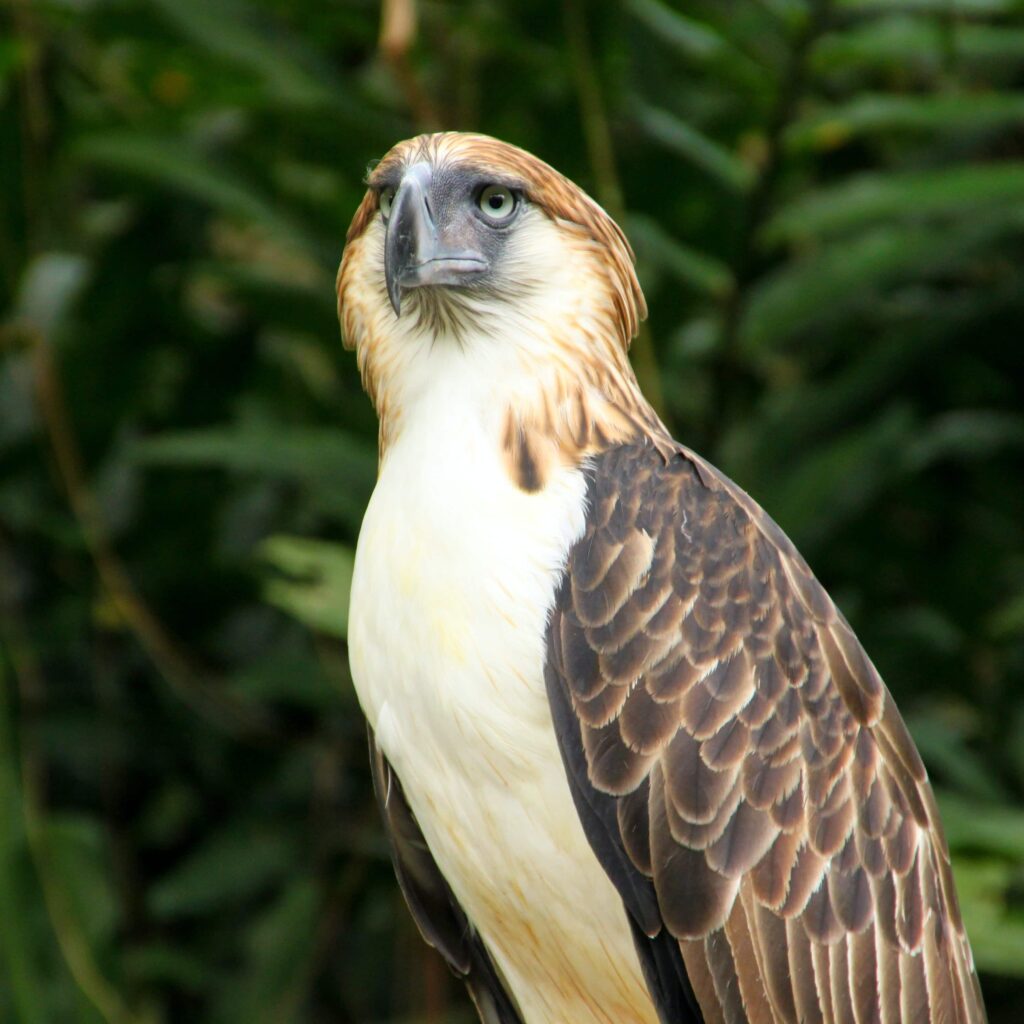 Highlights:
Online and offline tours available
Tropical rainforest walk
Watch the birds in their natural environment
The Philippine Eagle is the country's national animal. If you're interested in learning more about it, you might be interested in taking your date to the Philippine Eagle Center. It is known as the only breeding and rehabilitation facility for Philippine Eagles worldwide.
If you want to go on a nature stroll, their Rainforest Walk is perfect for you. Meanwhile, the Flight Zone allows people to see the center's birds of prey in action — may it be capturing food or catching it in mid-air.
Bringing your date to the Philippine Eagle Center is a great way to learn more about one of the country's cultural treasures in the most enjoyable way.
Eden's Nature Park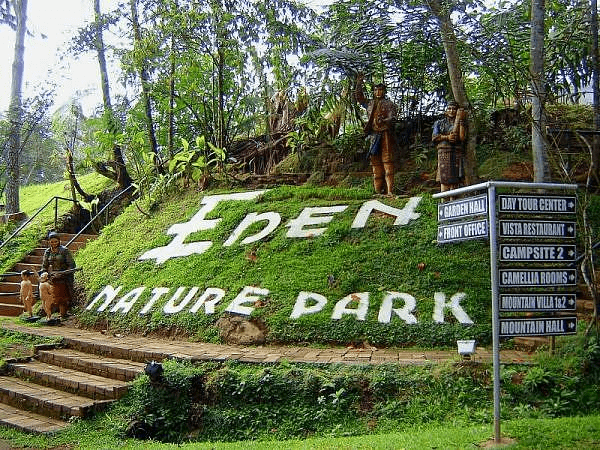 | | |
| --- | --- |
| WEBSITE | https://www.edennaturepark.com.ph |
| ADDRESS | Brgy. Eden, Toril, Davao City, Philippines |
| CONTACT DETAILS | Day Tour Center: (082) 286-0383Front Office: (082) 286-0385 |
| OPERATING HOURS | Mondays – Sundays from 9:00 AM – 5:00 PMClosed on Christmas Day |
Highlights:
Wildlife sanctuary
Jaw-dropping scenery
Shuttle tour available
Eden Nature Park is a human-made resort with top-notch facilities and amenities. Fortunately, you don't need to stay as a resident to enjoy what it has to offer. There nowhere else you can feel closer to nature than here.
If you're looking to see all that the resort can provide, their 45-minute guided shuttle tour is perfect to start with. That can give you an idea of what attraction to visit. The refreshing and natural environment is sure to invigorate you as you explore the area.
Dahican Beach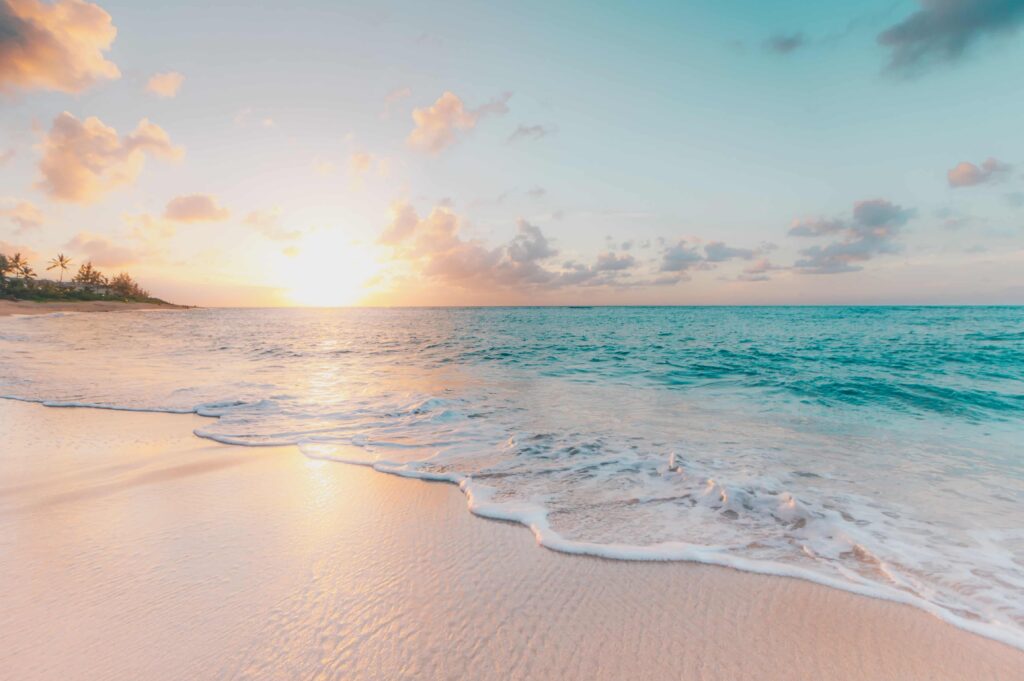 Highlights:
Day tour available
Surfboard and skimboard rentals and lessons
Surfhuts and tent pitching
Dahican Beach's white sand and clear blue waters are perfect for a summer date. This resort offers various activities, such as surfing, skimming, and tent pitching.
Their surfboard and skimboard lessons are easy to follow, thanks to their experienced and patient instructors. Don't have a board of your own? Board rentals are also available for those who need them.
If you feel like relaxing instead, feel free to rent a tent and place it at a spot of your choosing. No matter what you choose to do, Dahican Beach's fresh breeze and beautiful sight are sure to make it enjoyable.

With this list of affordable dating places in Davao, any date you have is sure to be fun for both you and your partner. That's just one of the things that involve the perfect date. Here are a few more tips you should keep in mind.
1. Pay attention to your date
A thought-out plan is good and all, but that doesn't guarantee that your match will be happy with what you've prepared. After all, every person has their own preferences. If you notice that your partner doesn't seem to be enjoying the date, then you might want to switch gears.
Do you have trouble figuring out your partner's feelings? These are the nonverbal cues to look out if someone is bored or disinterested. Their head might be resting on their palm, and they seem to be staring off in the distance often. In some cases, they might be looking around too frequently.
If you notice your partner showing this behavior during your date, you can ask them about it or change things up. It's not always easy to discard a plan you've worked hard on. However, it's something you might need to do if you want to ensure that your date has a good time.
2. Treat them well
The perfect date doesn't finish once you've parted ways. It actually ends once you and your partner get home safely. If you have a car, you might want to drop them off near their house. If you're commuting, you should at least go with them along the way.
Your attentiveness and care for their wellbeing will go a long way in leaving a positive impression on your date. However, that doesn't mean that you should only be nice for the brownie points. Everyone deserves to be treated well. If you always keep that in mind, there's no doubt that any person you date eventually fall for you.