10 Fun & Unique Things to Do In Cebu In 2021
With its beautiful beaches and diving spots, historical churches and sights, majestic waterfalls, and a whole lot of adventures, Cebu is well known to be the Queen City of the South in the Philippines. Being one of the most prominent destinations in the country, travelers from all around the world have come to see the beauty this island has to offer.
If you are a traveler visiting the Queen City of the South for the first time, and you are looking for things to do in Cebu in the New Year, then carry on reading! Experience the stunning views and remarkable tourist spots in Cebu! Enjoy it alone or with a companion, and make your trip a memorable one! Check out these ten things to do in Cebu, Philippines.
1. Ayala Center Cebu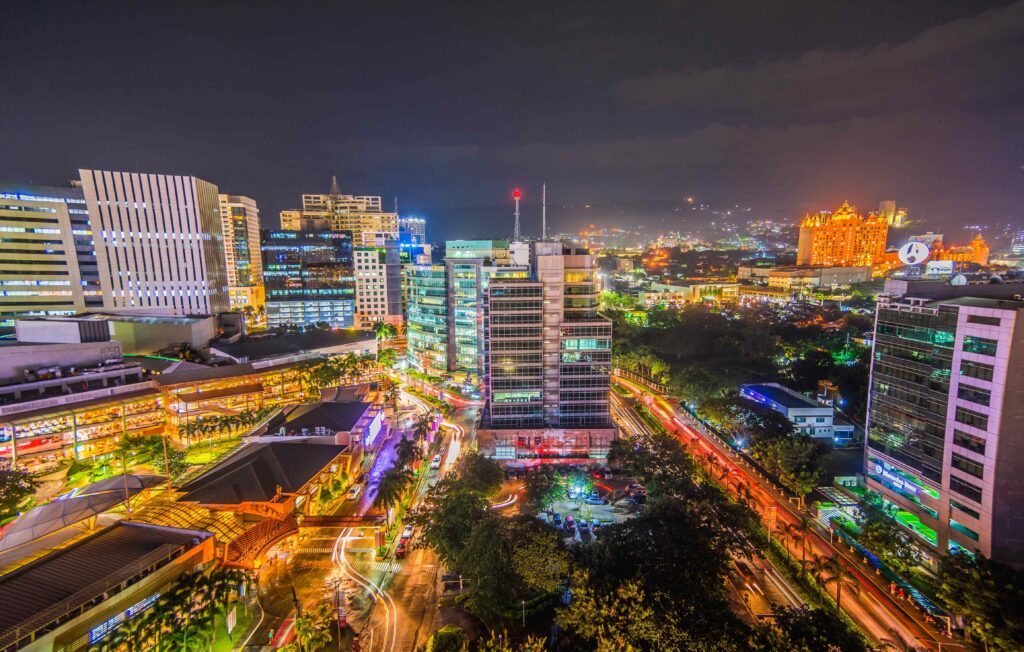 One of the most famous shopping malls in Cebu, Ayala Center is located at the Cebu Business Park in Cebu City. Besides its commercial shops that you can find inside the mall, what is best about the Ayala Center mall is that they have stunning Terraces with trees landscaping the area for a more tranquil vibe. The Terraces is located just outside of the mall, and during the Christmas season, it becomes more vibrant with the Festival of Lights.
The Ayala Center also has prominent coffee shops inside the mall and on the Terraces, so if you are looking to grab your caffeine fix, head on to Bo's Coffee, a Filipino coffee brand, Starbucks, or Seattle's Best. Don't forget to wear your face masks and follow proper health protoco
2. Basilica del Santo Niño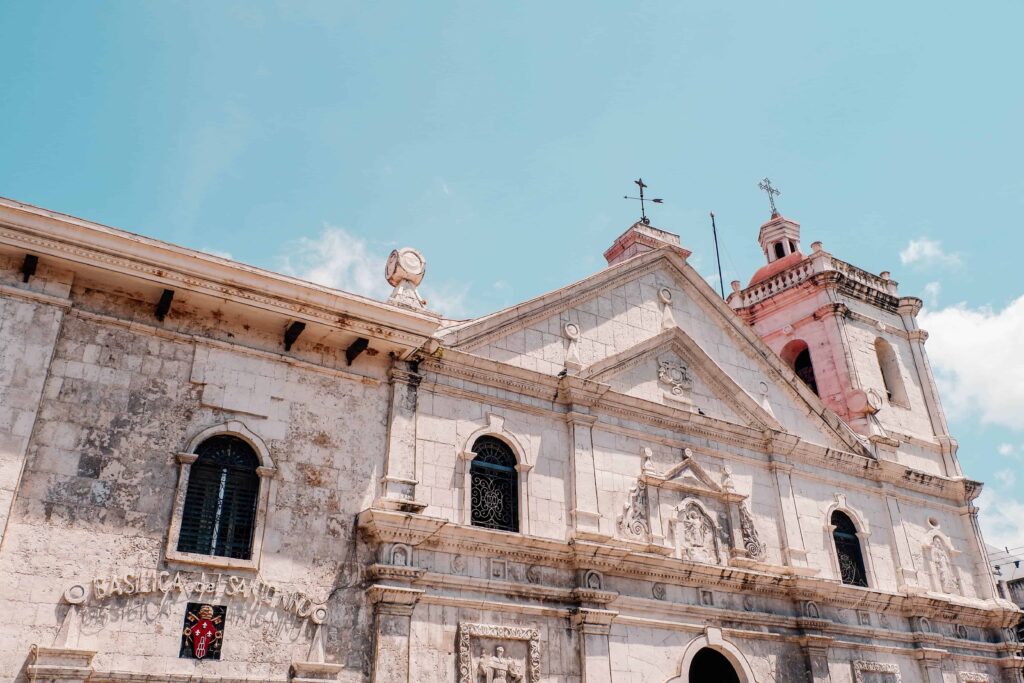 Travelers visiting the Queen City of the South must visit the Basilica del Santo Niño and see the adored statuette of Child Jesus (Santo Niño). You can light candles and say a little prayer for your loved ones, or you can also attend a mass following proper social distancing guidelines.
The image of the Santo Niño is deemed with exceptional value, especially to the Catholics, as it was a special baptismal present from a certain Portuguese explorer, Ferdinand Magellan. Most travelers would go past visiting the oldest church in town as they would prefer to celebrate with the local people and experience the Sinulog Festival, a festivity primarily dedicated to Santo Niño, held on the third Sunday of January, every year.
3. Simala Shrine
Established in the mounting region of Lindogon, Sibonga, Cebu, we can find the Monastery of the Holy Eucharist. It is also known to the locals as the Simala Shrine. The Simala Shrine has been loved and visited by the local people and by the tourists. The castle-like church catches people's attention because of its Romanesque architecture. It was built by the Marian Monks from Pampanga, a province in the Philippines.
Aside from its castle-like architecture, the Simala Shrine is also known to be a place of pilgrimage for devotees. It's also a great place to visit to see the Miraculous Virgin Mary statue. The Simal Shrine closed its doors for locals and tourists back in March 2020 because of the pandemic but reopened to welcome the people back in June 2020. When you visit the Simala Shrine, don't forget to wear your mask as it's mandatory.
4. Tumalog Falls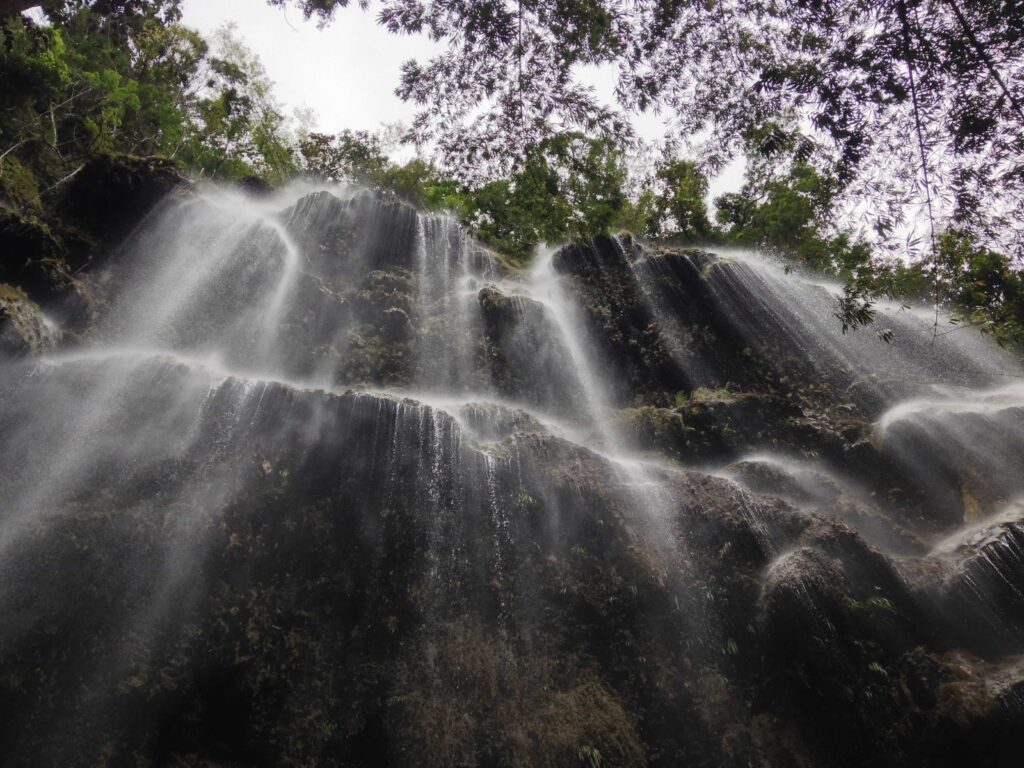 Now that you've seen some of the historical churches, how about we take a 2-3 hour drive to Oslob? It is situated in the southern part of Cebu, and check out the turquoise waters at the Tumalog Falls!
What's astonishing about this waterfall is the absolute size of the water flowing down. You'll have to rent a motorcycle to get down to the waterfall and back up because of the remote location. But you can also just walk; just a head's up, though, is that you need to walk a 600-meter steep hill to see the falls. And again, don't forget to wear your face masks! Health is wealth in these times of the pandemic.
5. Sumilon Island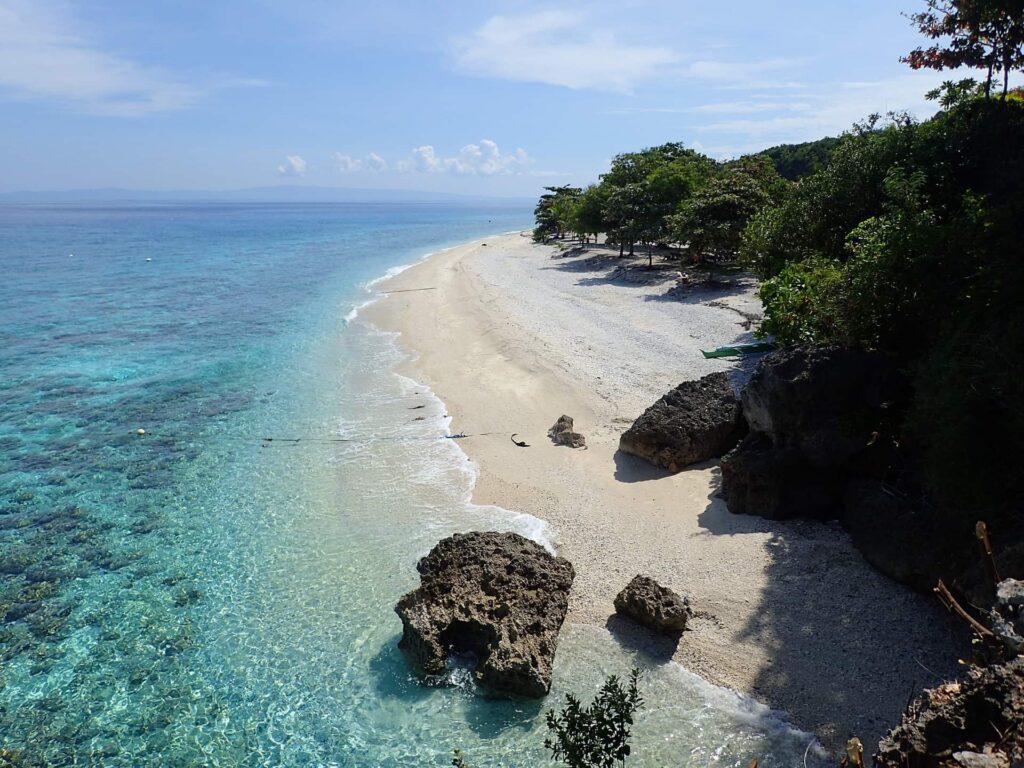 After enjoying the Tumalog Falls, head on to Sumilon Island, one of Oslob's most adored sandbar. Getting to Sumilon Island is easy too! Just rent a small pump boat at the port to take you to the island. Only a short 10-15 minute boat ride from Oslob, Sumilon is a small yet stunning island with perfectly clear water.
It's a mini paradise for locals and tourists. If you're planning to stay the night in Sumilon Island, they only have one resort accommodation there. Imagine having the opportunity to stay on a private island resort with clear waters and the sandbar all to yourself! Otherwise, you can enjoy a day-use tour as well!
6. Oslob Whalesharks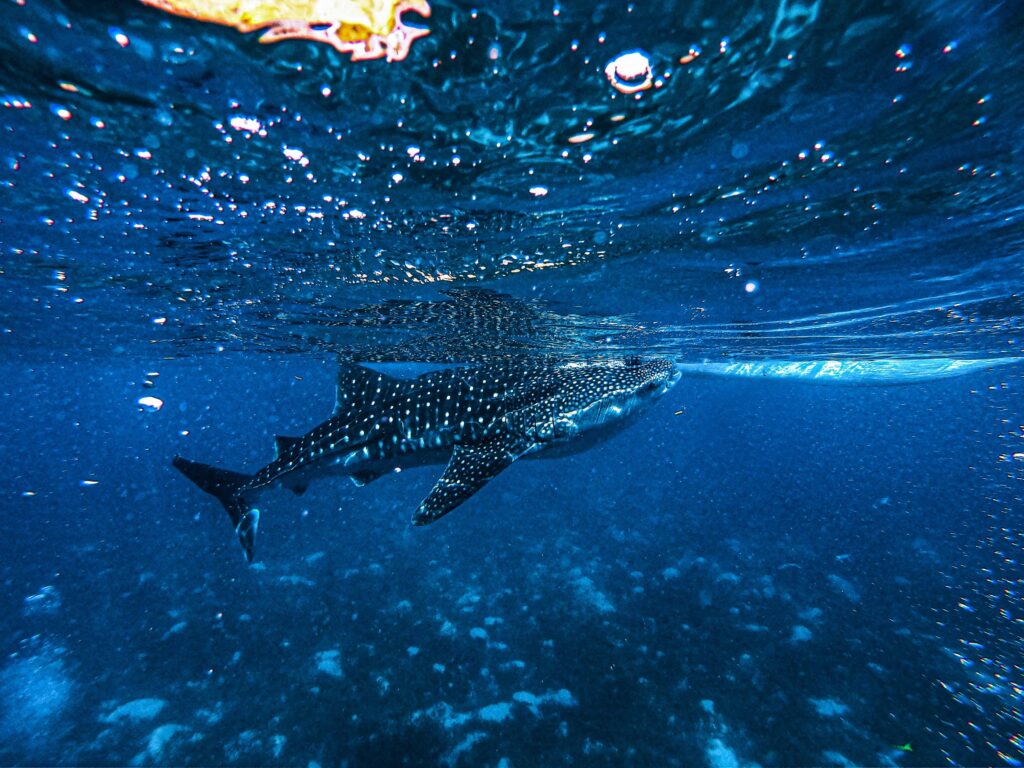 Without a doubt, perhaps the most famous tourist spots in Cebu is the Whale Shark Watching in Tan-Awan, Oslob. The small barangay of Tan-Awan is 10 kilometers away from the town center of Oslob and is popularly known for whale sharks visiting the beach of Tan-Awan.
Whale shark watching started in September 2011, and since then, it has received significant praise, especially from travelers from around the world. By December 2011, these whale sharks were taken care of and fed by local fishermen, resulting in more tourists gathering at the beach of Tan-Awan to see these magnificent creatures. Whale Shark Watching is open every day from 6:00 AM to 12:00 PM only.
7. Basdaku White Beach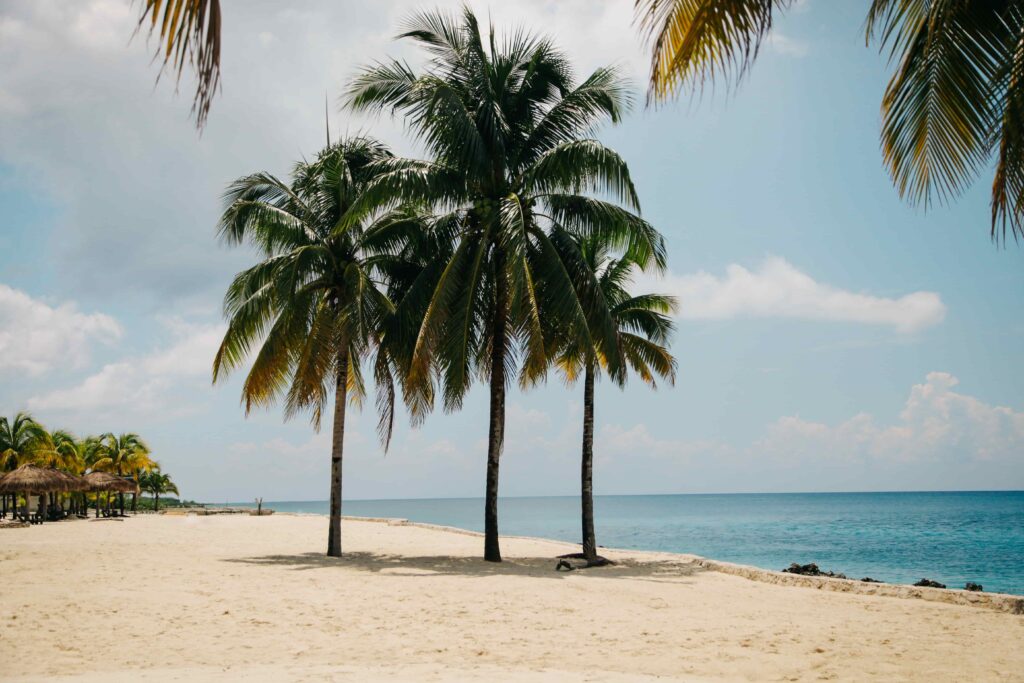 Can't get enough of sandbars and beaches? Then your next stop should be in Moalboal, a town in the Southern part of Cebu. Well known for its far-reaching stretch of shoreline filled with perfect white sand and crystal clear waters, Basdaku White Beach is a go-to beach for locals and tourists. It's an ideal place to relax and unwind on the weekend with your family and friends, especially if you're planning to get a tan under the sun!
You can spot a couple of beach resorts along the beachfront, and a few of these areas are for private use. If you eat at one of these resorts or have an overnight booking with them, you will have the option to utilize their facilities, including their private part of the beach. Otherwise, you can stay in the public area of the beach for day use.
8. Pescador Island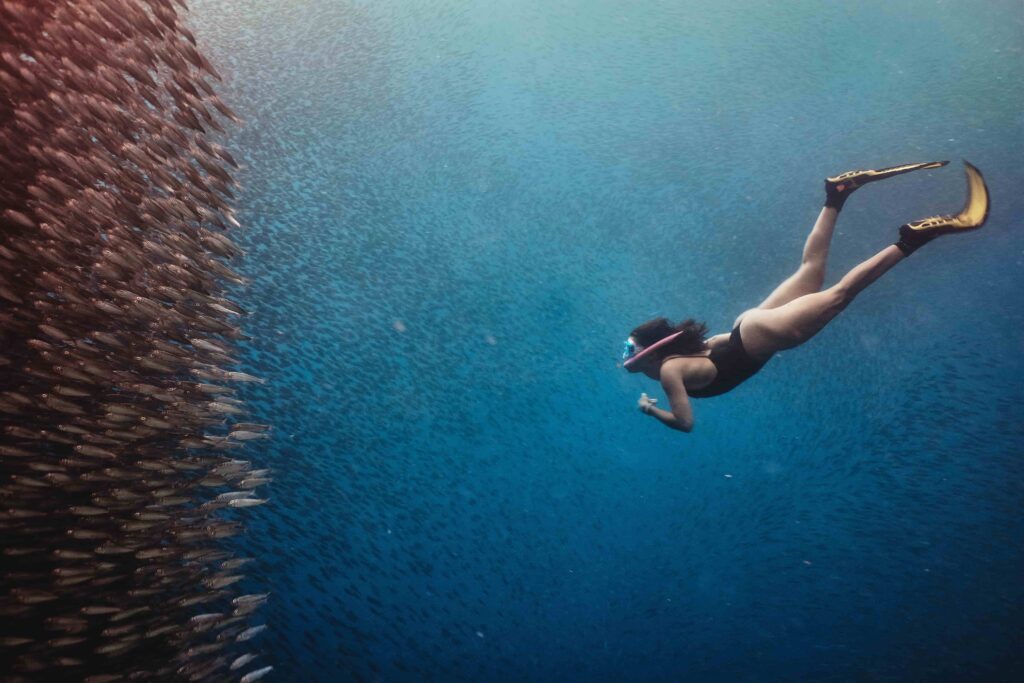 Pescador Island is one of Moalboal's famous gems, situated in the Tañon Strait between Moalboal and Negros. The prosperous marine life in Pescador Island attracts local and foreign divers from the many dive operations in the close-by Panagsama Beach.
Pescador Island is an exceptional place to hang out, snorkel, dive, and relish the vibrant coral reefs surrounding it. Rent a boat from anywhere in Moalboal, and enjoy the 35 minutes ride from the Moalboal port to the island. When you are done exploring Pescador Island, cap off your experience with a boat ride to watch sea turtles and a sardine run just around the beach of Panagsama.
9. Kawasan Falls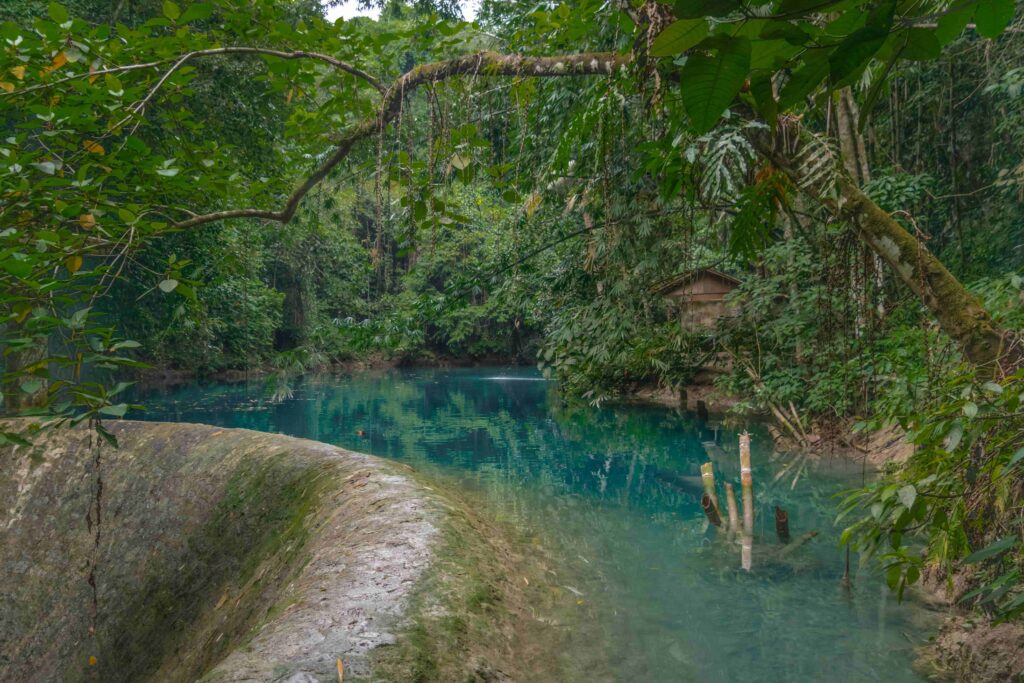 After enjoying some saltwater in Moalboal, go ahead to Kawasan Falls for some freshwater! Kawasan Falls is a multi-layered waterfall situated in the remote area of Barangay Matutinao, a town in Badian, Cebu. It is without question the most visited tourist spot in Badian. Kawasan Falls is well known for its turquoise water, and ice-cold crystal clear water plunges through layers of waterfalls.
The waterfall framework comprises of two fundamental falls, both with deep natural pools excellent for swimming. The central falls remain at around 40 meters, while the less jam-packed second level falls have a stature of roughly 20 meters and can be reached by trekking within 10 minutes.
10. Badian Highlands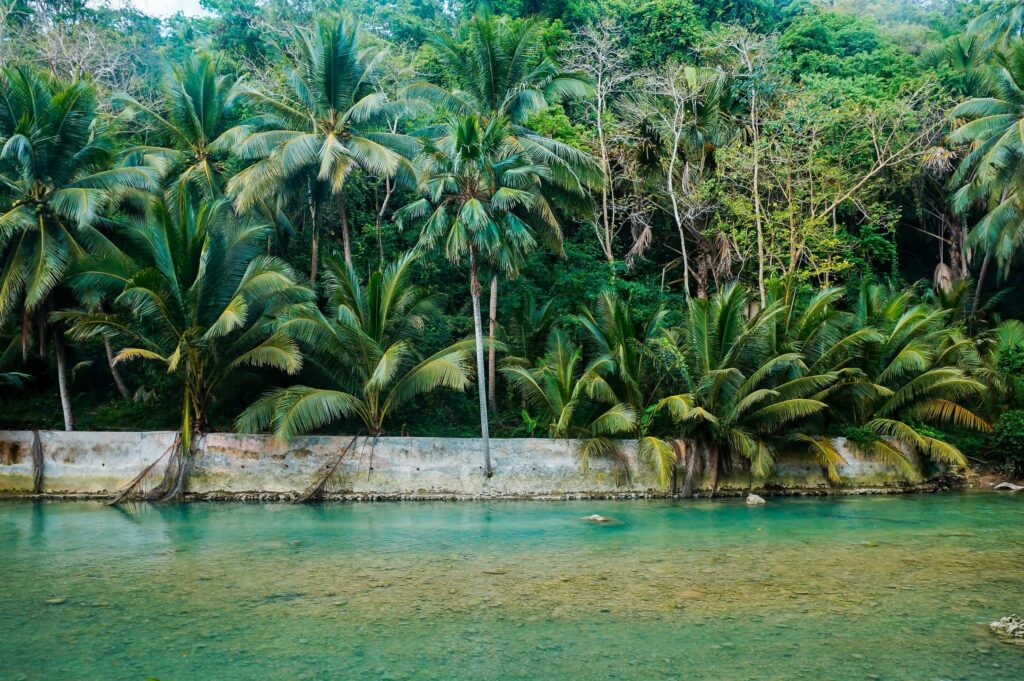 After enjoying the beach and waterfalls, take time to relax and adore the scenic view in Badian Highlands. Providing a phenomenal display of the neighboring towns, visitors who come up to the Badian Highlands will see the Badian Bay, Tañon Strait, Negros Island, and some areas of the Panagsama Beach in the skyline.
It's best to come here during sunrise or sunset, where you can appreciate the skies vibrant with colors. It is a breathtaking place to hang out with friends. You can unwind and relax after a long day at the beach or after enjoying a trek from the waterfalls.

Explore Cebu!
With all these options and things to do in Cebu, you might just want to stay a little longer and explore all of these beautiful places! It's best to experience Cebu if you explore it with a local. So hop onto TrulyFilipino, sign up for an account, and match with local girls in Cebu! It's always fun to hang out with the locals. They will be more than happy to show you around the best tourist spots in Cebu. And who knows? It might just lead to something more than friendship. Have fun exploring, and we're excited for you to see more of Cebu!