Everything You Need To Know Cebuano Dating
When it comes to Cebuano dating, what's the first thing that comes to your mind? Is it the sincere and attractive Cebuanos you're going to encounter or the Cebuano dating site you're going to use to meet them?
Whether you're a foreigner looking for a Cebuano match or a Filipino searching for a serious relationship in Cebu, there are big things you must know first before dating singles from Cebu.
Ready?
1. Cebuanos are open to dating foreigners
Generally speaking, Filipinos are open to dating foreigners. But there are certain parts in the Philippines where they're reluctant in dating one.
Why is that? Well, there's this stigma where if a Filipino is seen walking hand in hand with a foreigner, they're either considered as "Exotic Beauty" which the locals think foreigners are really attracted to.
But the good thing is, in certain cities in the Philippines like Manila and Cebu, the people are more open-minded and accepting of the whole concept of universal love.
2. Communication is not a problem to Cebuano singles
Did you know that as of 2017, 92% of the Filipino population can speak English? So an average of 90 million Filipinos can speak English. That's crazy! That's more English speakers than the United Kingdom and Australia combined.
If you walk on the streets of Cebu, try not to be shocked that anyone you approach can speak and understand English.
If you're into meeting Cebuanas online, you won't need any sort of translation tool since the Cebuano singles you'll be chatting with are familiar with the English language. But sharing jokes and sarcasm might be a bit of a problem.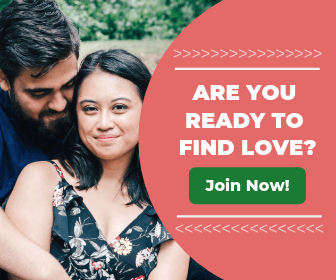 3. You can easily meet Cebuanos online
No one can deny the large population of Filipinos users when it comes to online dating. In Filipino dating sites, there are hundreds of thousands to millions of registered Filipino women. That fact alone is surprising enough. But what's more shocking is 30%-40% of those are from the great city of Cebu.
From TrulyFilipino alone, Cebuanos are the ones who spend the most time on site, and most of our online Filipino users are from Cebu.
When you actually do search for your ideal Cebu match, it's definitely not hard to find one who's online and ready to make friends with you. As long as you're friendly and treat them with respect, they'll give the same back to you.
Related Article: How To Look for Filipino Singles Online
4. Types of singles you'll meet in a Cebuano dating site
If you've been using online dating sites for some time, I think you're already aware that you'll get to meet different types of people online. People that you don't normally see on the streets on a daily basis. If you're in a Cebuano dating site, you're more likely to run into these types of people:
Cebu singles seeking foreigners
Just by growing up watching Hollywood films, some Filipino women imagine about their prince charming as a tall and attractive foreign man just like in the movies. Cebu and Manila are the places where most foreigners visit, and they're now more open to dating foreign men.
Though there could be a lot more reasons why a Cebuano wants to date a foreigner. But one thing's for sure, they sure do find them attractive.
Cebu singles are interested in marriage or long-term relationships
These people are in it for the real thing. They're not looking to play around and see if the casual thing would morph into something serious. They're only interested in meeting single people who are looking to settle down or into serious relationships.
Cebu singles who want to scam you
These are types of people who you should be careful with. They're getting sneakier and sneakier by the day, and that's very frustrating to people who are serious in finding "The One." There's no way of stopping them, but you could restrict them from ever scamming you. Here are some tips on preventing scams on Filipino dating sites.
5. Prepare to have fun when dating a Cebuano
There are a lot of fun things one can do in the Philippines, but Cebu is a whole another level. From festivals to never-ending restaurants and tourist attractions, you and your Cebuano date would never have a dull moment.
Related Article: Best Places to Take Your Date in the Philippines
Final Thoughts
Whether you go with online dating or not, you can't deny how more convenient it is to meet Cebuanos online especially if you're not currently in the city or you're on the shy side. To get started, all you need is three or four of these tips and an account on one of the best Cebu online dating site, TrulyFilipino.com.