A Man's Unveiled Thoughts About Dating A Filipino Woman
There are several reasons why you're in this page right now. Either you're curious about what it's like dating a Filipino woman, or you can totally relate. Whatever your reasons are, we can all agree that Filipino women are totally unique in their own way. From their undeniable beauty, loving nature, and hospitality, Filipinos are definitely a dream come true for people who's ideal partners that have those exact qualities.
In this article, we'll be going over the thoughts and perspective of a foreigner who's dating a Filipino and his tips on what one should do in certain situations.
Have fun!
Get ready to be a part of a HUGE family
According to the dating culture in the Philippines, it's getting serious when she introduces you to her family. The whole family. And some Filipino families could be huge.
From a foreigner's perspective, this could be quite a culture shock for some. Since there are other relationships that only introduces their significant other to their family when they're already engaged. In the Philippines, as long as the relationship is serious, an introduction to a family member is to be expected.
So you better learn the Mano and be on your best self.
Get your appetite ready
In connection to the last thought mentioned, if you're to meet your Filipino girlfriend's family, you shouldn't be surprised if there's a lot of food. A lot is a bit of an understatement.
Filipinos are known to be very welcoming and hospitable people. They make sure their visitors are well taken care of. If this visitor is someone with a very special relation to a family member, it would be a welcome party where all of their relatives are invited.
Though it's important to remember that not all Filipino families are like this, but most are.
Get your singing talents ready
When there's a celebration, the Karaoke machine is always present. Whether if it's a party with her friends or family, it wouldn't be complete without karaoke.
Drinking and singing are the usual happenings on special occasions like birthdays and fiestas. If it so happens that you're invited to sing, nothing can help you escape this situation. You've got to tune out those vocal cords because one way or another, you will sing and you'll probably love it or hate it.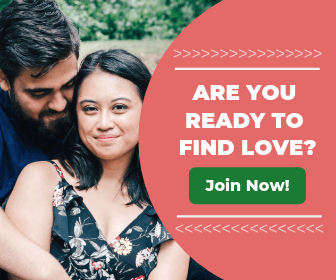 Get ready to be judged and stared at
It's always been a usual thing for Filipinos to stare at interracial couples. Specifically Filipino women walking hand in hand with their foreigner boyfriends. While the staring is happening, you'll be most likely judged by one or both of these things:
She is only with you for a visa or your money
You're into "Exotic Beauty"
It might sound hurtful if you're really sincere to each other, the essential thing to do is not mind them. They don't know what's really happening between you two, so just be happy and don't mind their judgmental thoughts.
On the bright side, more Filipinos are now accepting of the idea of genuine love between two nationals who are together rather than being together because of financial problems or preferred physical beauty.
Get ready to be romanced
Even though Filipinos are the conservative type, they tend to be really sweet and caring for the people they love.
When you're dating a Filipino girl, you can expect texts in the morning to bid you a good morning and to know if you've already had breakfast and at night to let you know how much you mean to them. Small gestures can imply big things. If it's on special occasions, expect something grander.
But just because they love making you feel loved, that doesn't mean that they don't like receiving them. So make sure you make them feel loved as well. It's a two-way street you know.
Related Article: Top 10 Things to Expect When Dating a Filipino
Final Thoughts
It's easy to think that every Filipino girl is like this, but keep in mind that this is only based on some men's thoughts and experiences which doesn't generalize every woman in the Philippines. But after hearing these thoughts, dating a Filipino woman surely is interesting and really worth it.