Dating A Filipino Christian: How To Make the Relationship Work
When you think of Filipinos, how would you describe them? Hospitable? Kind? Beautiful people? Or religious? They're actually all of those things. But in this article, we'll be focusing on the religious side of dating a Filipino, specifically a Filipino Christian and how to make the relationship work especially if you don't share the same beliefs.
So, here goes…
Rethink your motives
Why do you date?
Do you date with a purpose? Or do you date for the sake of dating?
When pursuing a relationship with a Filipino Christian, you got to make sure that you're on the same page. For this, communication is the key!
We don't want any misconceptions and unmet expectations to happen. A lot of people have already fallen down on that rabbit hole and ended up with a broken heart. So talk it out and make your intentions clear. Are you into exclusive dating? Tell them. Are you only interested in casual dating, and thinks only time will tell if it will ever grow into something more? Tell them.
If you're ever going to build some sort of relationship with them, at least be honest with what you really feel and listen to hers as well.
A lasting relationship always start with friendship
"Behind every good relationship, is an even better friendship."

-Belief Net
What that phrase means is pretty clear. We know you really like this girl, you might already have feelings for her, and perhaps her feelings are mutual. But that doesn't mean that you should dive into a relationship right away.
You might be a fan of the phrase Seize the day, but that doesn't always apply to every scenario. Not just if you're dating a Filipino Christian, but with anyone regardless of gender, nationality, and religion.
Would you rather be in a relationship with someone you barely know and when the attraction dies, the relationship would too? Or with someone you really know and close with that just makes your relationship closer than ever?
Waiting is both a choice and a must
It's important to remember that not all Filipino Christian people are the same. Others can be too close to their faith that you'll never get past the first base before marriage, while others are somewhat more open.
The point is, whatever their beliefs are about getting intimate before marriage, it's their choice, and you should respect it. It's not cool to pressure someone to do things you want to do just because you're holding your relationship hostage.
If you share the same faith, you can completely understand the reasons why they're doing this.
Love can be presented in a lot of ways aside from getting intimate behind closed doors.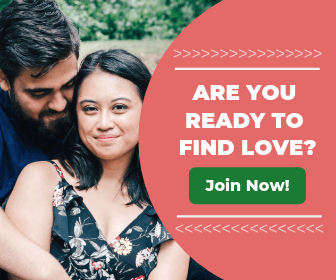 Family's approval on religious differences
Don't take this step lightly.
Majority of Filipinos are Christians, and since most of them grew up in a very religious Christian family, their families much prefer it if they end up with someone of the same religion. Especially with parents or grandparents from older generations. Others even consider it a deal breaker for them. But if you're a Christian and you share the same faith, you'll have a higher chance of being accepted by the family.
Keep in mind that this does differentiate from family to family. Some would be very welcoming, and others would immediately show you the door.
Related Article: Filipino Dating Culture: How Dating is Done in the Philippines
Respect is the most important thing!
When there are religious differences, one must respect each other's beliefs. Even if it doesn't really coincide with yours, don't give disrespectful comments on what they believe in.
How can your relationship survive if there's no respect and acceptance in it? It might sound harsh, but that's one of the most common reasons why people would rather date someone from their own religion.
If your Filipino Christian partner dreams of a church wedding, it might be somewhat complicated to get married with all the paperwork you both have to do. Provided that you already have both your families' blessings. Even though a civil wedding is a much easier route, it might not be the dream wedding they've been wanting.
Final Thoughts
Making a relationship work is hard enough on its own, much more if there are meaningful differences like religion and we all know that aspect plays a significant role in a Filipino Christian's life ever since they were kids.
But that's okay. Relationships always have hurdles, and that's what makes you stronger together. Just don't sweat it out. Just enjoy in each others company and fight for the love that you believe in.