Filipino Dating in the Time of Corona
Cultural sensibilities aside, Filipino dating isn't that different from other countries' dating norms. People's desire for companionship here is nothing new. As much as we go hard for our families and friends, having a significant other by your side hits different. 
Unfortunately for us, the pandemic has made that a little more complicated.
Enter dating apps. While we're all stuck indoors, the best shot we have at romance is through the internet. Since face-to-face dates aren't the safest option nowadays, we don't have a choice but to stay inside and try our luck in cyberspace. Even if you end up matching with someone who's a 15-minute drive away, you suddenly feel like you're in a long-distance love affair.
We've been in this setup for almost two years, and by the looks of it, it's not going away anytime soon. Something that was once unfamiliar has become a new norm. And with that said, what does Filipino dating look like with a life-threatening virus looming over everyone's heads?
Filipino Dating 101
Filipino dating's norms trace back to Spanish influence. This is no surprise considering that the latter had the former under its thumb for three centuries. Don't get too shocked when you meet eyebrow raises and side-eyes, even if you two are minding your business.
Doing It Old-School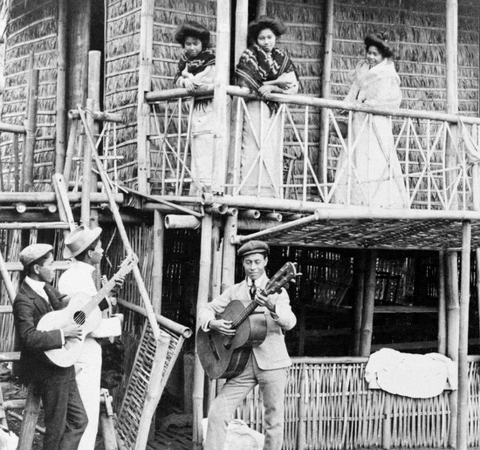 If you're a dude that goes by the book on most things (even in love), expect to follow the traditional panliligaw (courtship) practices to win a woman's heart. While there's no set of formal rules, you should know the core concepts at the back of your hand. Common practices include the following: 
harana (serenading)
paninilbihan (servitude)
balak (spoken poetry)
Modern Love
As times change, so do Filipino dating norms. You won't find a guy serenading his ladylove in front of her house. People are more likely to meet each other in random places or events, like a simple night out in a club. Sometimes, someone plays Cupid and matches you with either a total stranger or a familiar face. Success isn't always a 100% guarantee here, but don't let that be a downer.
Also, suppose old-school love had marriage as the only priority. In that case, modern times don't see relationships as black-and-white affairs. Instead, it encourages singles like yourself to explore what's out there. The world's your oyster, so why not make the most out of that?
If you're not a fan of crowds (or going out in general), don't worry—your chances at love aren't dead. Luckily, we can always turn to dating apps and work our magic towards fellow singles online. Single and ready to mingle while on lockdown? Give TrulyFilipino a try! Thanks to its nifty features, distance won't be an issue with our app.
And while we're still in a pandemic, going online is the only feasible option we have. Trust us—you don't need to catch a deadly virus for love.
COVID's Impact on Filipino Dating
Whether you're in a long-term relationship or a new one, you can't deny the pandemic's impact on your love life. How? Here are some of the curveballs it has thrown to couples:
Going out on dates gets hard
Let's be honest: we all thought the pandemic would only have a month-long stay when it first hit the country. Boy, were we all wrong! It's 2022, and it's still here.
As of writing, the Philippines' daily COVID case count continues to spike, hitting record highs every couple of days. With that, health experts advise people to stay home as much as possible to avoid catching the virus. That recommendation means that you may have to set aside your date night plans in the near future.
Content made on Kapwing
Do you two live under one roof? Great! Distance won't be an issue since you live together. However, if you're one-half of a long-distance couple, dating may pose problems. Our suggestion? Improvise! Turn FaceTime and Zoom calls into fun dates. There's a ton of ideas to choose from, so go ahead and get creative.
Emotions get more overwhelming
Time for another truth bomb: quarantine's got all of us in some emotional mess—yes, tough people included. At first, staying home may sound comfy, but it can be grating as time wanes. Holing up in one place for too long (especially if you live alone) can get emotionally exhausting.
Now, add that emotional stress to modern Filipino dating. Sounds like a recipe for disaster, right?
We all crave company at some point, and the pandemic's robbing of us that. We suddenly find ourselves with lesser (or worse, no) shoulders to lean on. And for new relationships, that's incredibly frustrating. The lack of physical closeness can cause some of us to overthink and picture out ugly scenarios.
As challenging as it is, try hard not to overthink things. Keep dark clouds away by focusing on the bigger picture. You two are still together, and that's a good thing! You deserve to celebrate that.
Be each other's support system—we can all use one nowadays. If you two can get through a raging pandemic together, there's nothing that can stop you.
You're forced to look at yourself in the mirror
If pre-COVID times kept us busy, quarantine forced all of us to hit the pause button. Sure, life goes on, but the fact remains that things are now different. Most of the things that usually kept us busy outside are now done inside our homes. With that, we suddenly find ourselves in self-reflection. And for some of us, that's a tough pill to swallow.
Content made on Kapwing
By the looks of the GIF, it can get pretty emotional. The ugly what-ifs rear their heads as you reflect on past actions and words. 
Are you a good partner?
Are you enough for them?
Are they seeing someone else behind your back?
The questions won't end.
Self-reflection isn't always pretty, but it's necessary. Don't look at this negatively. Instead, take this time to get to know yourself and check on your well-being. That'll make you a better person.

Filipino dating at this strange time is a challenge. However, we're sure you can beat that. Keep your head up, and the love going!