How Filipinos Celebrate Christmas
In the Philippines, Christmas is unlike any other. It's jam-packed with festivities and traditions. Christmas in the Philippines means lights, carols, feasts, and spending time with friends and family. So how do Filipinos celebrate Christmas?
The Christmas spirit is well-known in the Philippines. They take part in one of the world's longest Christmas seasons. On the islands, Filipino Christmas begins early—in September, to be precise. When the "Ber" months approach, the party begins! Dawn masses, also known as Simbang Gabi, are popular in the Philippines, as are Christmas songs produced by Jose Mari Chan are usually performed in public areas everywhere.
Filipinos can enjoy the festive season and have a happy Christmas within these four months. If you're a foreigner spending Christmas in the Philippines with your Filipino partner and want to know more about how Filipinos celebrate Christmas, read on, and let's walk you through!
8 Unique Christmas Traditions In the Philippines
1. Christmas starts in September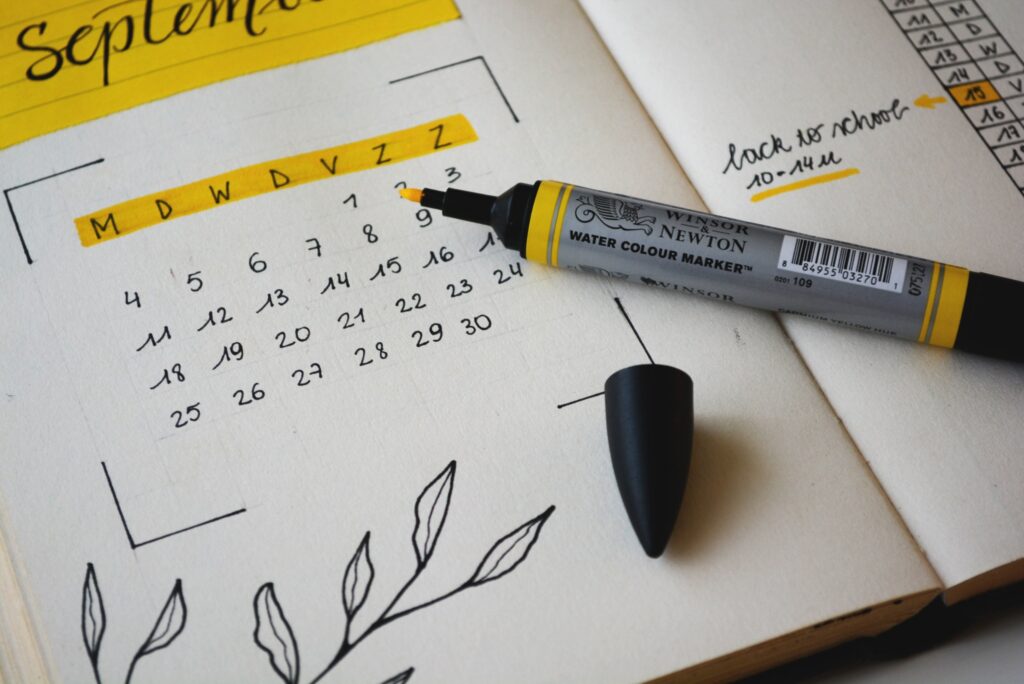 The Philippines has the world's longest and most joyous Christmas season. Visualize Filipinos enjoying the Epiphany, or perhaps the Feast of the Three Kings, for four months, beginning in September and ending in early January.
Unlike those in the United States, Filipino households do not decorate for Halloween and Thanksgiving in October and November. That doesn't rule out the possibility that they've already started decorating. When the first "-ber" month (September) begins, you can expect to see some plastic poinsettias here and there, as well as Santa Claus figures.
It's not uncommon to see a series of massive Christmas decorations pop up in parks, shopping centers, and open places around the country as early as September. The parol, a Christmas lantern hung on houses or street lights, is a distinctive and popular Christmas ornament. The lantern is shaped like a five-pointed star, which symbolizes the star of Bethlehem that guided the wise men to the manger where Jesus was.
Even though Christmas is still four months away, you can already witness Christmas music being played everywhere, youngsters singing Christmas carols outside of every house, and people exclaiming, "Christmas na!" Even Christmas sales and gift shops try to attract people's attention, not to forget the rush hours and traffic jams that occur throughout these periods.
2. Christmas songs and carols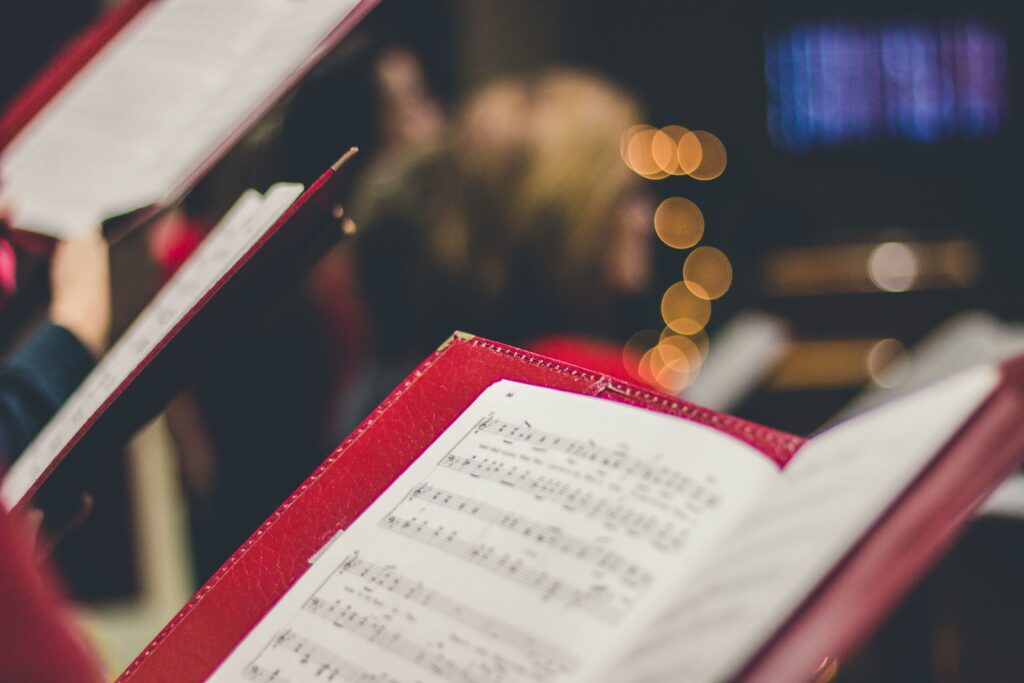 Filipinos are well-known for their musical inclination. Famous songs and carols are a Christmas tradition because it's the season. What better way to get into the Christmas mood than to listen to Christmas music? Make a playlist of your favorite holiday music, including some that are upbeat and vibrant for festive events and some that are nice and slow for nights spent with a hot cup of hot chocolate.
Jose Mari Chan's "Christmas In Our Hearts" is one of the most well-known melodies you'll hear. You will know that the holidays are approaching when you hear this tune everywhere, such as in the malls, restaurants, as well as parks. This song perfectly highlighted the Filipino Christmas spirit and tradition.
Filipinos love songs that truly encapsulate the essence of Christmas in the Philippines. Among these songs is Kumukutikutitap, a song penned by Ryan Cayabyab, a well-known composer, musician, and conductor. Filipinos especially enjoy hearing APO Hiking Society's song "Malamig ang simoy ng hangin" which also suits the mood well. The final song that Pinoys are looking forward to listening to is Aegis' Christmas Bonus. The popular line "Kaya't ibigay mo na ang aming Christmas bonus" is sung by Filipinos throughout the Christmas season.
Caroling is a well-known Christmas custom. Carolers are typically groups of children or adults that go door to door at night. They sing Christmas carols and play musical instruments made from tins or soft drink tops, like tambourines and maracas. The children and adults will thank the house owner with a song after receiving money as a reward for singing.
3. Simbang gabi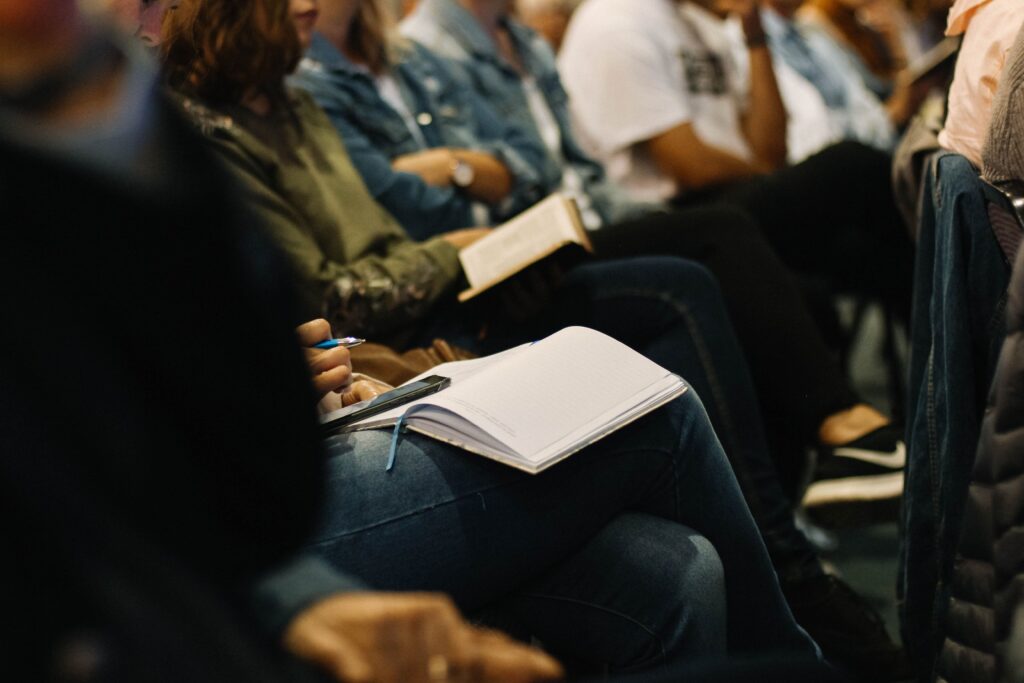 Simbang Gabi is a Christmas tradition in which Filipinos perform a nine-day series of going to church. It begins on the 16th of December and continues until Christmas Eve. Simbang Gabi's last day falls on Christmas Eve. Misa de Gallo is another name for it.
According to folklore, if you complete the Simbang Gabi, you can have your prayers answered. The dishes sold from kiosks near the chapel are very popular among Filipinos. After mass, they enjoy eating bibingka (rice cake served in clay pots) and puto bumbong (purple rice cake cooked within a bamboo tube).
4. Noche Buena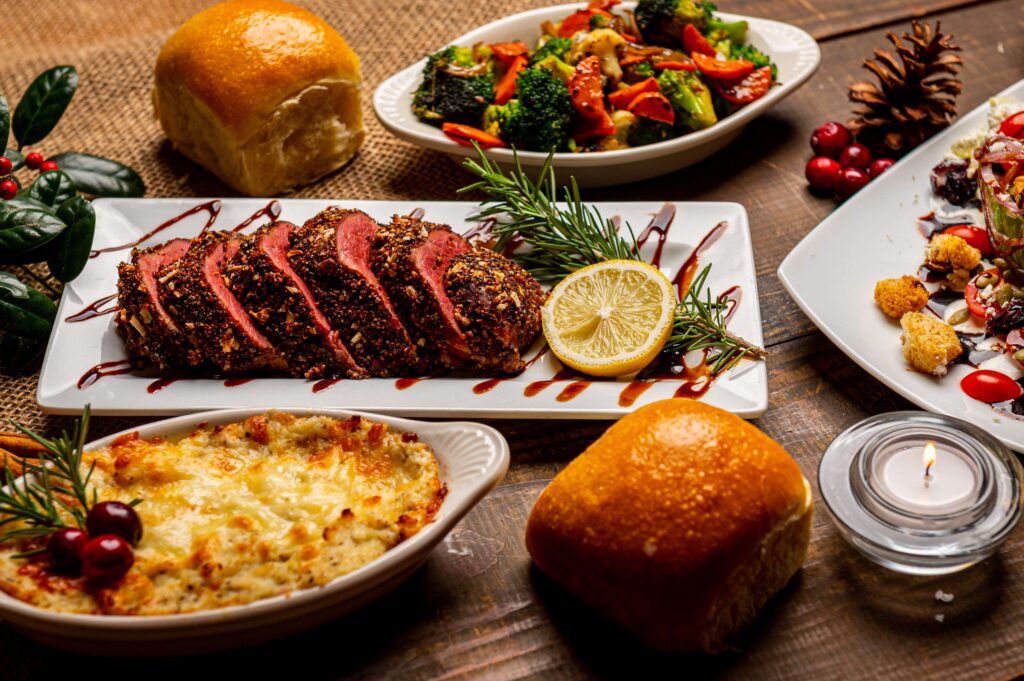 Most families in other countries, such as Spain, Sweden, Ireland, and others, celebrate Christmas on the morning of the 25th. In the Philippines, they celebrate straight after the Christmas Midnight Mass, which is another tradition of how Filipinos celebrate Christmas.
Filipino families celebrate a feast on Christmas Eve called Noche Buena. It's the time of year when families cook their favorite dishes such as Lechon, Queso De Bola, spaghetti, Morcon, bacon, and fruit salad. You get to spend a lot of time and bond with your family and loved ones over a meal, in addition to filling your belly with delicious food.
5. Giving gifts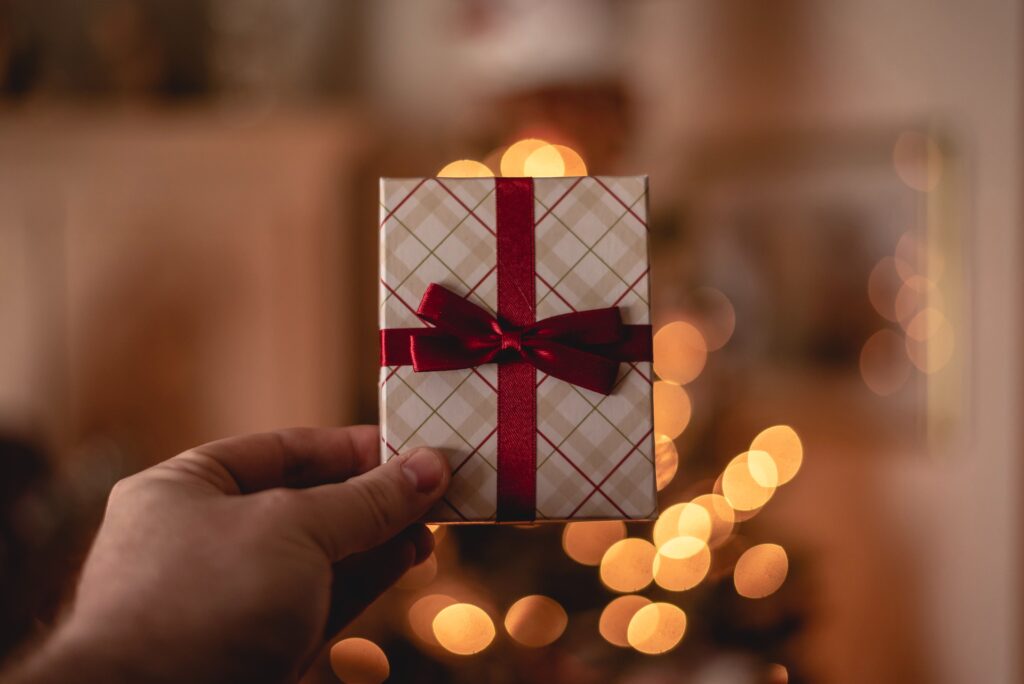 Filipinos enjoy exchanging gifts with their loved ones. Giving Christmas presents can be more fun when done with a sense of humor. Monito Monita is a term used to describe a sequence of gift exchanges between members of the family, friends, coworkers, and even classmates. It could happen on a daily, weekly, or monthly basis, based on what the group decides, and is an integral part of how Filipinos celebrate Christmas.
Each participant will pick the name of the individual who will receive their present at every gift-giving session. The name, however, must not be disclosed until the final day of gift-giving.
Christmas brings families, friends, and loved ones together. It is one of the most anticipated times of the year for children as they receive their gifts. They usually begin with the customary "mano," which is a respectful gesture. After that, you'll hear them exclaim, "Namamasko po."
6. Putting up a belén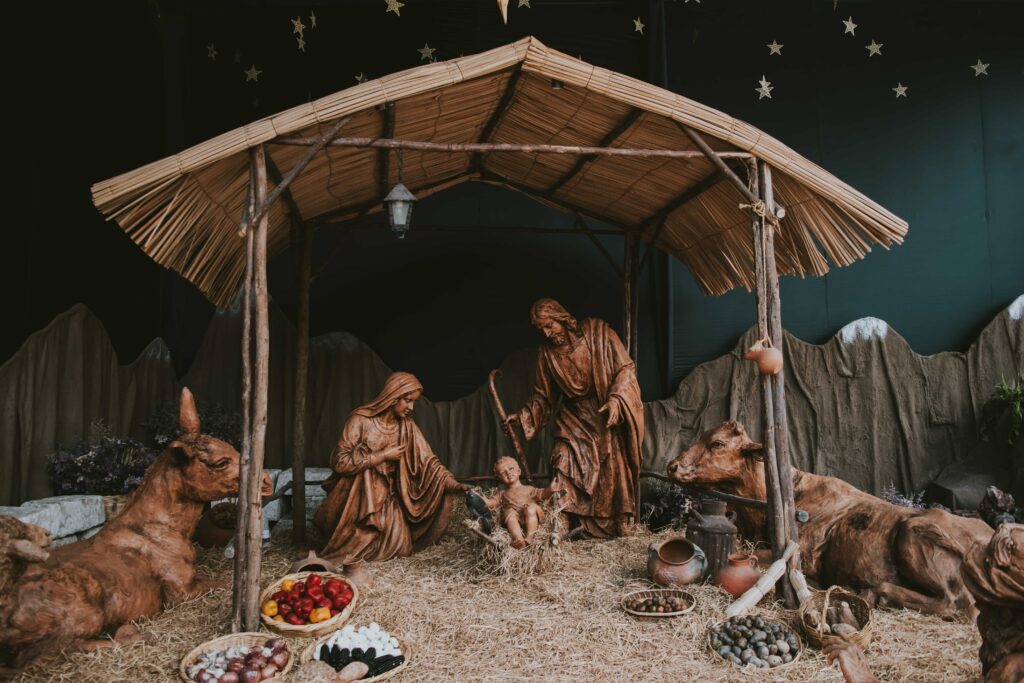 Another popular Filipino Christmas symbol is the belén.
The belén, or a tableau portraying the Nativity, can be found in Filipino homes, schools, as well as workplaces. It depicts the infant Jesus in a manger, surrounded by Mary, Joseph, the shepherds, and their flock, the Epiphany, and some barn animals, and is taken from the Spanish name for Bethlehem. There's also the possibility of seeing an angel, a star, or both. In the Philippines, prizes are offered to the community's best belén in various localities.
7. Aguinaldo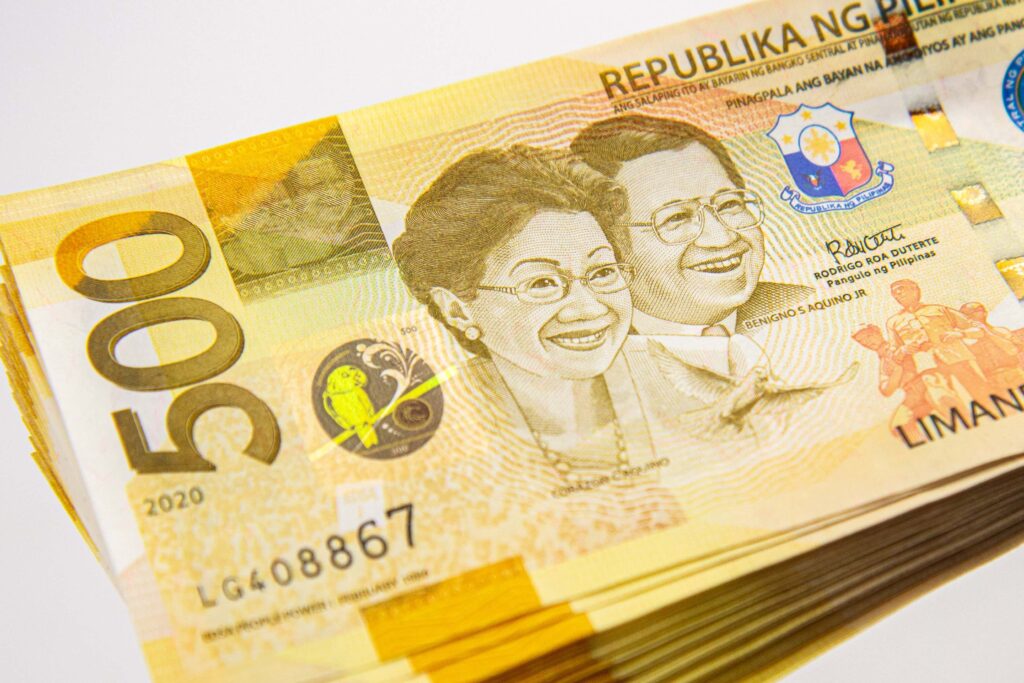 If you have children and plan to visit relatives in the Philippines over the holidays, this next Christmas custom will be a hit with the kids, but not so much with the adults. Filipinos respect closeness even among extended family members and place a high value on family. And Christmas is particularly beloved since it brings the entire family together.
Typically, the children form a line to execute pagmamano. This Filipino courtesy greeting entails holding the elder's hand, bending slightly while touching the back of the hand to their forehead, and saying "mano po." The elders then present crisp banknotes to the kids as "aguinaldo" (Spanish for "bonus"). Godparents are often expected to offer their godchildren more Aguinaldo.
The Aguinaldo is another traditional means of distributing gifts in the Philippines during the Christmas season. It might be viewed as a benefactor's present or money. The most typical practice is for godparents to give presents or money to their children. Bonus is referred to as Aguinaldo in Spanish. Companies that give Christmas bonuses or gift packs containing food items to their staff are examples of Aguinaldo's other methods.
8. Christmas parties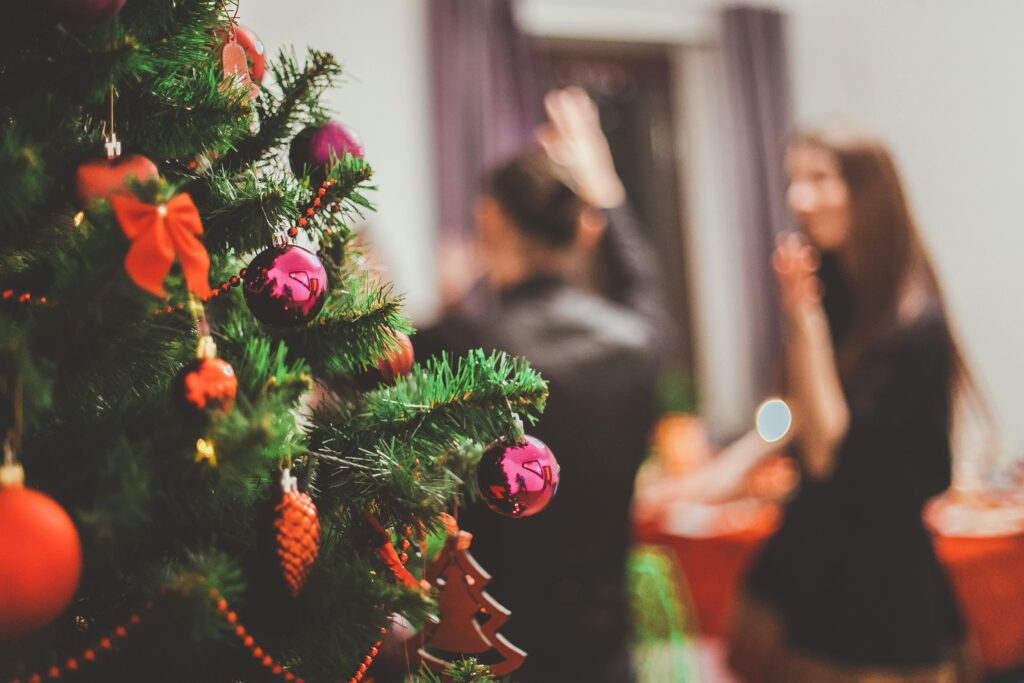 In the Philippines, having multiple Christmas parties is normal, even expected. There's always the school Christmas party, the company Christmas party, the one with your closest buddies, the one with your high school mates, your university buddies, your relatives, your basketball team, and so on. This is a unique part of how Filipinos celebrate Christmas.
Because most of them are potlucks and most will feature some form of "Secret Santa" present exchange, they'll be a bit of a splurge on the budget, but they'll be a terrific build-up to the major event on Christmas Eve. Filipinos love them because they're a great way to spend time with friends, have a good time, and eat a lot of food.

Conclusion
How Filipinos celebrate Christmas is a one-of-a-kind experience. Christmas is a season to celebrate family, friendships, and neighborhood, and this loving vibe seems to waft through the air, despite the abundance of presents and food.
Take advantage of this upbeat mood, which will linger into the fourth quarter of the year, and finish the year on a high note. Admire the parols that adorn every street, household, and neighborhood; listen to the street carolers' singing and instruments, and open your heart to the joyous Filipinos who make their country among the most beautiful places in the world to fully embrace the holidays.