American Girl Looking For A Filipino Guy? Start Here
Are you an American girl looking for a Filipino guy? You might have tons of options for who to date, but you can't help it and want to have a Filipino man in your life. Have no fear. We have a guide for you to help you get a Filipino guy to date you.
How to Impress Pinoy Singles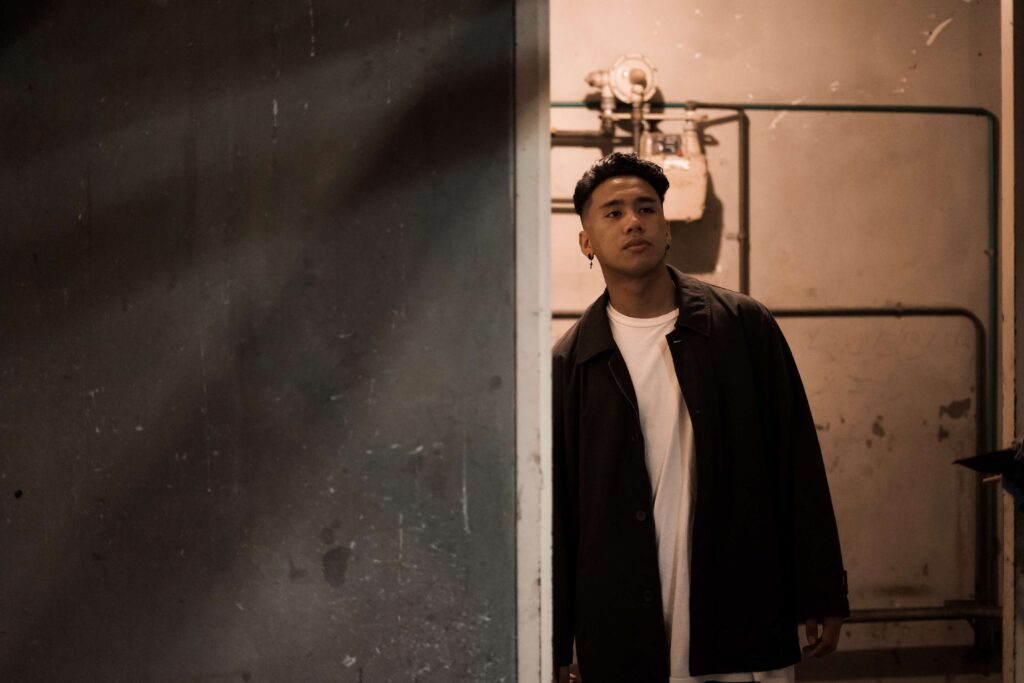 Pinoy singles are not that hard to please. In fact, they have a special thing for American girls. They quickly get mesmerized by the beautiful faces of ladies, foreigners or not.
Not to generalize it, but most of them want to get to know you more and want to see the real you. If you want some specifics, here's a list that might help you know more about what Pinoy singles look for in a girl:
1. Be respectful
When meeting someone new, you should always have respect. And that immensely applies to dating Filipino guys. They are patriotic; they are proud of who they are and where they are from. So, showing respect to his nationality is a must when dating or getting to know one.
You don't have to impress him by embracing Filipino culture. But just respect his religion, culture, and tradition that embodies him—it is a big no-no to make fun of him and his beliefs. 
2. Be yourself
Never pretend to be someone else. This usually happens at the first stages of dating or in the talking stage. A lot of Pinoys are good listeners. They do not judge when they meet someone new. Do not act where you like something when in reality, you don't. It will only create different problematic situations for your future. 
3. Be willing to learn a few Filipino words 
Filipinos love to listen to other nationalities speak Filipino words. They find it cute when non-Filipinos try their best to pronounce Filipino terminologies. If you try to show your eagerness to learn some Filipino terms, you're to make him feel a romantic thrill or "kilig."
You can always start by learning some basic Filipino words. If you are in the Philippines, you can try to talk with the locals and ask how to pronounce words that show admiration. 
4. Be excited to meet his family
Filipinos are family-oriented. They will love it when the person they love is close to his family. And, a lot of them are mama's boys, which is a cute thing. However, their mother might get a little judgemental about who her son is dating.
If his mother shows a bit of a judgy face, don't worry about it. All you need to do is show respect to her. When you meet them, you can also make the " mano" gesture. It is a sign of respect for elders.
On the other hand, they also want to see you love your own family. To a serious Filipino man, a person with a good relationship with their family means that they can also build a solid family of their own.
5. Have commitment and sincerity 
There are a lot of Pinoy romantics. Many of them are highly sentimental, and they live for the thrill of romance. Once a Filipino guy is in love, he will literally give it all. You need to show him that you are all in for it. Always provide him with the assurance of your relationship.
6. Be open to trying Filipino food
Well, there might be a lot of exotic food that Pinoys love. And you do not have to try them all. But one thing that makes them feel bad is when someone says something terrible about the food they grew up with. So, keep an open mind about Filipino food and try not to have a face of disgust when they explain what the components of a Filipino dish they like are.
Another point is that Pinoys love food. And, they said that the way to a man's heart is through their stomach. You do not have to cook Filipino for them for you to like them. They just want someone who can be their food buddy. 
7. Be outgoing 
You do not have to try so hard to be friendly with everyone. Instead, they want you to spend time together with them in any way possible. It will make you feel more connected to them.
Also, there are a lot of things you can do together aside from watching movies. One Filipino activity to do with them is karaoke.
Why Choose A Filipino Guy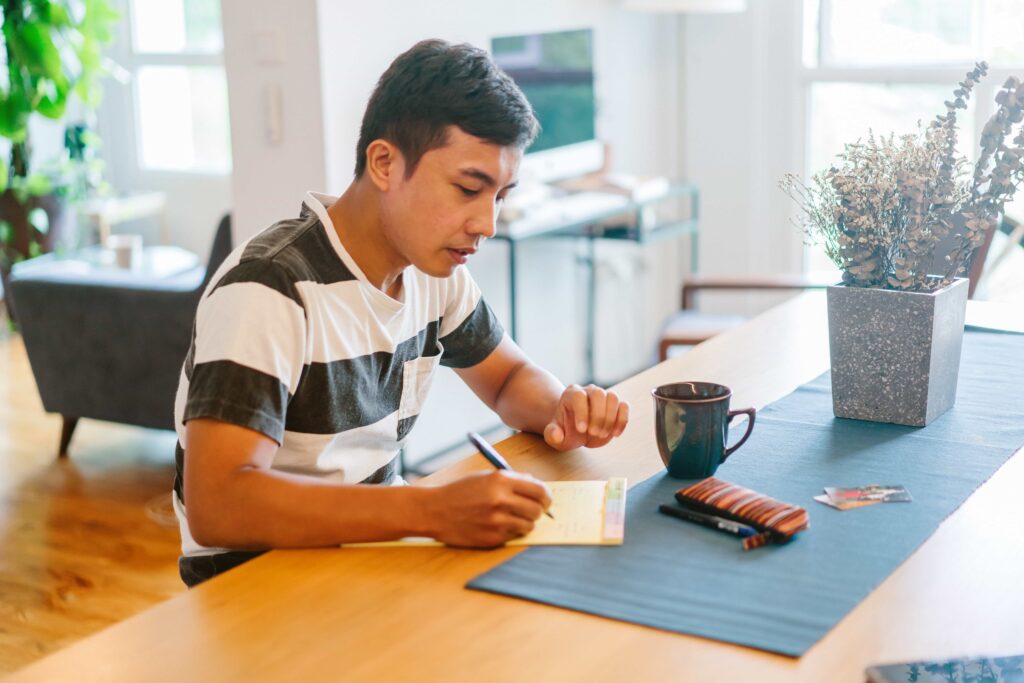 Coming from a country like the United States of America, you might have never considered dating a Filipino before. But something happened, and you are deeply drawn to their characteristics. And, now all you want to do is know more about them, so we'll help you with that by listing more about their common traits:
1. They are very romantic
As mentioned, Filipino guys love to make their partner's heart flutter. In the Philippines, the guys love to make cheesy lines that make the girl in life smile from ear to ear. Their romantic hearts will make you feel special every single day.
These men will always put your needs first. They prioritize you and will be willing to provide everything for you. They can love so deeply that you will feel you are a queen of the universe. 
2. They are close to their families
They are close to their families. They place enormous importance on their parents, siblings, and even to their extended family. And these traits benefit you if you are someone looking for long-term relationships. 
They will make you feel so comfortable and feel respected. Plus, there is a huge chance that his family will warmly welcome you because of Filipino hospitality. 
3. They are hardworking
They are so determined to give you a bright future. In the Philippines and most parts of Asia, the man provides for his entire family. Although things might have changed now, they still have been instilled to work hard for their family since they were children.
Another point is that Filipino men have been taught to give quality time to the people they love even if they can focus on their careers. So, you don't have any problem with them regarding work-life balance.
4. They are deep conversationalists
A lot of Filipino men want to have a deep connection with you, and their way of building it is through deep conversations. They want to talk about life with the people they love. And, this is also a way of knowing that they love you once they dive deep into a topic with you. 
5. They have great sex appeal
Let's be honest, Filipino men have diverse and unique facial features. Each one may be different; they could be light-brown skinned or brown-skinned, but they all have this charm that can draw you closer to them.  
6. They are religious
One of the best things about dating a Filipino guy is that there is a high possibility that you are dating a religious man. Almost every Filipino family has something they believe in. They could be Christians, Muslims, and more. When you are with them, you can feel how deep their beliefs in life are. 
7. They are disciplined and playful at the same time
Discipline in a way that they have profound beliefs, but that doesn't keep them from being playful and adventurous. They will hold on tight to their values, but they also want to see something new. And usually, they will drag their partners along with them. 
8. They are masculine
In the Philippines, they have a word for a man's masculinity, and that is "macho." These men will always want to protect the people around them. They will not get tired of showing you that you are cared for and protected. 
9. They are very friendly
If you have a Filipino man in your life, expect that you will grow your social circle. They love to socialize everywhere they go. They are so talkative, and they also want to make other people happy. They always want to be hospitable to people even if they just met them. 

Online Dating For American Girls and Filipino Men
Finding the right Filipino guy for you has been more accessible now than it was before. And, that is all thanks to online dating. There are a lot of online dating sites and apps that connect American girls to Filipino guys. And, if you want the best and trusted one, you can go to TrulyFilipino.
TrulyFilipino is packed with incredible features that make your Filipino dating journey a piece of cake. It has state-of-the-art technology, so you can interact with Filipino singles through chatting, video-calling, and more. You will feel secured and protected with its wholesome community members.
Conclusion
The Philippines is a country filled with wonderful and beautiful singles. You can definitely find the right Filipino guy with the help of the tips above. So, start your journey now by signing up and making a profile in TrulyFilipino.