10 Reasons Why You Should Be Dating Filipino Women
Many men of all nationalities have found their happy endings with a Filipino woman. If you're still having second thoughts about dating Filipino women, read on and be convinced as to why you should be dating these amazing people.
Warning: After reading this, you'll want to date Filipinos right away.
1. They have a unique sense of beauty
You can't deny beauty when you see it.
But when you see Filipino women, all you will see is how unique their beauty is compared to other Asian nationalities. Their petite figure, flawless Morena (tan) skin, and black silky hair would just leave any man drooling.
Aside from attractiveness, there are a lot more perks of dating Filipino women. Just keep reading and find out more.
2. They are polite and well-mannered
One of the many reason to date a Filipino woman is they have this special character called Delikadesa which basically means having good manners and behaving like a proper lady. This is one of the great things that a Filipino woman has an advantage of when compared to ladies from other nationalities.
A woman with Delikadesa will never do anything to shame herself and her family. She will do what is right and would take great pride in doing so.
3. They are educated
For a Filipino parent, it's always their dream for their kids to finish school. No matter if they have to work day in and day out. For them, education is the most important thing they can pass on to their children.
That's why Filipinos put great importance on education, especially finishing college. They put great pride in their accomplishments and they honor their parents for helping them finish their college education.
4. They are simple people
Have you ever had that experience, when you got someone a gift then they ended up not liking it because it was not the brand that they wanted or that they think it's ugly?
When you're dating a Filipino woman, the brand or the price of the gift won't matter to them. What would matter is your thoughtfulness that you got them a gift in the first place. They'll think it's sweet and that alone is a quality of an ideal woman.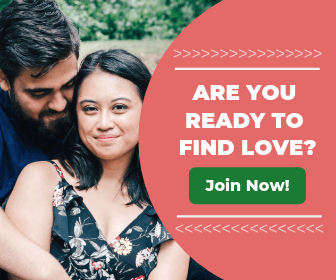 5. They have strong religious beliefs
Having grown up in a country where the population is mostly Christians, there's a big chance that the Filipino woman you'll date is probably a religious Catholic.
It's a common practice for Filipino parents to teach their kids religious traditions like going to church every Sunday, participate in Christian holidays and seasons like Palm Sunday, Easter, Pentecost, and many others.
So don't be shocked if it's as if you're dating a female version of a pope. Though not every Filipino woman is religious. Some of them are, some are not.
Related article: Dating A Filipino Christian: How To Make the Relationship Work
6. They look beyond physical features
There's nothing better when the person you love accepts you for who you are despite your flaws and baggage.
Filipino women look beyond physical beauty. What they look for in a man is if you're respectful to them and their family, committed to the relationship, supportive to her dreams, and if you accept everything about them including their flaws and issues. That's what it's like dating a Filipino, they give it their all and accept you for everything that you are.
Related article: Qualities Filipino Women Look For in a Man
7. They have strong commitment to their partners
When you date a Filipino woman, show her that you're the one for her, because when a Filipino woman chooses to be in a relationship with you they will promise to love you and they stick to that promise. They are only focused on you and won't look for any other.
They don't play games when it comes to love, so don't go and break their hearts. Most Filipino women are in it for a lifelong relationship.
8. They are strong
Despite all the problems that come their way, Filipino women remain strong for their family, friends, and themselves.
Whatever life throws in their way, they take responsibility for it. For instance, being a breadwinner of her family or taking care of her siblings when her parents are indisposed. They always put their family first before themselves.
9. They are family oriented
For Filipinos, family always comes first. That will never change. Whatever problem their family is in, they would always be there and help out because they stick together.
When dating Filipino women, they expect that you would have great respect towards her family. Also, keep in mind that her family's opinion about you will affect how your relationship as well because it's in a Filipino's custom to seek their parent's approval whenever they're dating someone.
Related Article: Top 10 Things to Expect When Dating a Filipino
10. They are homemakers
This is one of the best reasons why you should marry a Filipino woman.
Here are the reasons why:
They take great pride in just being your wife.
By being raised in a family oriented home, it's in the nature of a Filipino woman to make your home a good and loving place for the whole family.
They take their duty as a wife and mother to the next level.
They take care and support you and the family
There are definitely more reasons why you should date a Filipino woman, but the ten things mentioned above are the most unique qualities that make them stand out from the rest. Now that you know what it would be like dating a Filipino, don't waste any more time and find that special lady at TrulyFilipino, for quality Filipino dating and chat.