5 Online Dating Profile Tips & Tricks
We know how scary online dating is, especially if it's your first time to try it out. It's not easy to adjust yourself to the fact that you're showing yourself out there to people who might or might not be the next person you date. A single Filipino dating site could have thousands to millions of members and a dating profile such as the one below would definitely get you nowhere. You'll immediately be covered by members with a better-looking profile.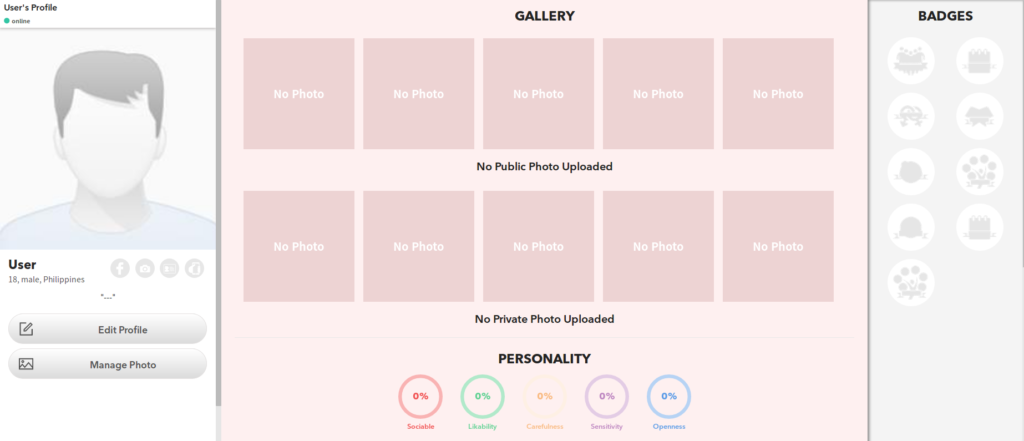 Your profile serves as one of your tickets to achieve online dating success, along with compatibility and how well you and your match work on keeping your relationship.
To win out a lot of members' attention with your profile, follow these Filipino dating profile tips and tricks and be amazed at how simple it is!
Get to know yourself first
Before getting down to the business of working on your online dating profile, you have to figure out yourself first and then start working on your profile.
What are the things you have to know about yourself first?
When you're entering the world of dating, you have to know what type of person you're interested in dating or else all your efforts would have been for naught.
Do you like introverts, ambiverts, extroverts? Or maybe people from a certain demographic?
Whatever your preferences are, make sure to know them before actually joining a dating site to refrain from wasting your time on interacting with people who are looking for a relationship that's the opposite of what you're interested in.
Take advantage of the "About me" and "What I'm looking for" section
With online dating, you've got to grab every chance available on how you can make your profile attract the people that you want. To do that, you'd have to take advantage of the "About me" and "What I'm looking for" section.
There is a lot of competition on a dating site so you'd have to do everything in your effort to stand out from a site with thousands of members logging in every day.
It's best to ask a friend to help you out with details about yourself since they probably know more about you than you do yourself.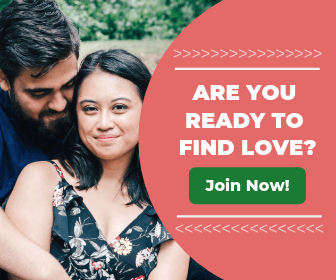 Take this opportunity to impress other members with your hobbies. If you're more of a bookworm and home buddy type of person, it's better to be honest than mention that you're into sports which you're most definitely not. The right person will come to you. Better to be true to yourself than lie just to attract people for who you are not.
In the "What I'm looking for" section, don't just settle with a profile just like the one below.
Instead, be as detailed as you can with this one so not only you could be matched with like-minded singles, you could have match suggestions of members looking for the same preferences.
Related Article: How To Look for Filipino Singles Online
Show, don't tell
Photos are a good way to let somebody know not just what you look like, but also to take a closer at how you live your life on a normal daily basis.
If you mention something relevant on your "About me" section, be sure to back them up with photos. Did you mention that you paint or participate in marathons as a hobby? Having dating profile photos of you doing those things is a sure win.
Let them have a taste of the inner you are while still keeping that sense of mysteriousness.
Does your profile have correct grammar?
Bad grammar in a dating profile. In fact, it's a deal-breaker for a lot of people.
Everybody makes mistakes, but if you want to impress them, you're going to have to bring your A game for this one. You don't have to be a certified grammar Nazi just to write a paragraph with outstanding grammar. An online grammar and spell checker could be your best friend to overcome this tiny but crucial task.
Share positivity
Instead of focusing on the negative, stick to positive things on your profile. Talk about yourself and to your future partner in a positive way. Make sure you're profile emits the sense that they won't regret contacting you or replying to your messages.
We know what you're thinking. That this would take a lot of work and effort for just a dating profile, but in order to achieve the full Filipino dating experience and success, you'd have to work on being visible to members who are looking for a match like you. All good things take time and hard work. Once you find that special person, all those would all be worth it.