How To Get A Foreign Boyfriend with TrulyFilipino
Are you looking for love or seeking for a foreign boyfriend and don't know how or where to start? Well, there's a reason why you're currently reading this article and on this website. If you're either looking for the former or the latter, TrulyFilipino is the most excellent place for you! Why? Let's just say our top priority is our members' online dating experience.
This is quite challenging to acquire in today's world wide web for dodgy online dating sites are just sprouting out of nowhere. But let's not worry about that because you're now safe with us. TrulyFilipino has got you covered for meeting foreign singles with boyfriend material and the love you truly deserve.
So, to answer the title question at hand, just keep reading for we will eventually get there. We know you're already itching to know how to do it. What's more, you are probably asking yourself right now how to start this whole thing.
To fulfill your search for answers, below are essential tips to help a Filipina start her new dating adventure on the right foot.
Sign up on TrulyFilipino
To start your TrulyFilipina experience, you first need to have an account. On our homepage, you can immediately see a signup form that only requires your real name, email address, password, and gender.
Don't forget to read our Terms and Conditions just below the gender option.
After reading, tick the checkbox then click CREATE ACCOUNT. It's that easy, not to mention the signup is free and most definitely worthy of your time and effort.
After you successfully created your account, the next step will be setting up your dating profile. This is where you'll be putting necessary information about you and a decent photo as your profile picture. You can also describe your match preferences and the relationship you're seeking.
This is to make you more appealing and attract the attention of potential suitors or even your perfect match. This would also help not give off the impression to other members that your dating profile is a fake one or worse, a scammer.
But take note, never share or display on your sensitive information like contact details and home address. You don't want scammers coming after you, this will just put a big target on you.
Related Article: How To Get A Date on TrulyFilipina
Practice your English speaking skills
Dust off your English, ladies. If you're serious about dating a foreigner, you'll need to practice your English-speaking skills. This will only be applicable if you don't happen to be that proficient with the language.
If you're already proficient and comfortable in speaking English, it'll be no problem for you communicating with English-speaking foreigners. But why English? What if he's from Germany or France? That's because English is the universal language. It's the world's undisputed number one shared language, which means having a common one lets people from different countries communicate and understand properly.
On the other hand, simple English is enough for you to have a quiet conversation and an understanding of your foreign boyfriend. You need not talk like that's your native language. Most foreigners don't pay attention to your grammar or sometimes diction anyway.
Just practice and polish it as much as you can until if you start to get the hang of it. One way to help you with that is through constant reading out loud texts from English newspapers or books.
Set a criteria when looking for a foreign boyfriend
There are two vital things you have to keep in mind when looking for ideal foreign singles. First is stating your criteria (e.g., age, gender, country, body type, etc.) and the second is establishing deal-breakers (e.g., relationship type, relationship status, etc.) in your dating profile. These help set expectations for your profile visitors since they will immediately know if they fit the kind of men you're looking for.
This is what makes your Truly Filipina dating adventure more efficient and quicker than other foreign dating sites. Through this kind of process, our members invest more time interacting with their online dates instead of wasting it browsing profiles randomly.
Did we mention our site has an advanced search option whether you have a free or paid account?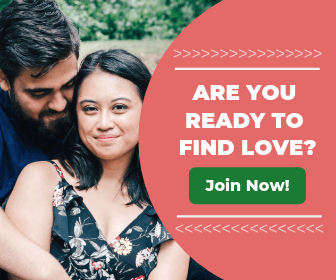 Make your profile stand out
Your dating profile is your online friends' gateway to get a glimpse of who you are. That's why it is necessary to provide your real basic information and a decent profile picture for you to not look like a fraud. Look your best and choose an attractive photo of you, highlighting those gorgeous Filipina eyes and a warm smile.
An important thing to keep in mind with your profile picture is to keep it as classy as possible. Remember, you can be sexy and classy at the same time.
Related Article: Online Dating Profile Tips & Tricks
Be yourself
Let your personality shine more than your appearance. Let the real you stand out. If you haven't noticed yet, this tip screams, "JUST BE YOURSELF."
The first thing you see is indeed the person's physical attributes. It's proven over time that a pretty face isn't enough to make someone fall in love. Let your foreign boyfriend see who you are on the inside, he'll accept you just the way you are if he's serious about you.
Patience and compromise is needed in a Filipina/Foreigner relationship
One downside, but only a minor hiccup, of cross-cultural dating is the difference of values and culture.
Coming from different countries and upbringing, the clash of values has always been present when one feels dominant over the other. But when you think carefully about it, instead of stressing about your cultural differences, why not talk about all the things you possibly have in common.
Both of you should learn how to be patient to handle one another when things start to escalate. The willingness to compromise should also be present if you want the relationship to work. Unless you want all the time and effort you invested in online dating be put to waste.
Now that all you ladies are set and ready to find a foreign boyfriend online, how about signing up here?
Good luck, and have fun!