Oh, Snap! 9 Tips to Create the Perfect Online Dating Photo
Online dating in the Philippines might be relatively easy, but it certainly isn't a walk in the park. Singles usually prepare for online dating by brushing up on their conversation skills. However, there's something they tend to neglect – their profile, specifically, the online dating photo they choose to present. A profile is essential in getting matches, as it serves as your first impression for potential partners.
A profile's most vital part is the profile picture. If you're new to online dating in the Philippines, then you might not have an idea of what to upload. Fortunately, we're here to help. Here are a few things you should keep in mind for the perfect profile picture, or at least something close to it.
Tips for Selecting the Best Photo for Online Dating
1. Use a picture that has your face
When it comes to dating apps and websites, showing your face is required for a profile picture. People can connect to you more quickly if they know what you look like in real life. While Filipino singles are friendlier than most, they're more likely to talk to someone whose face they can see. Online dating photos featuring people facilitate a better feeling of face-to-face communication with each other.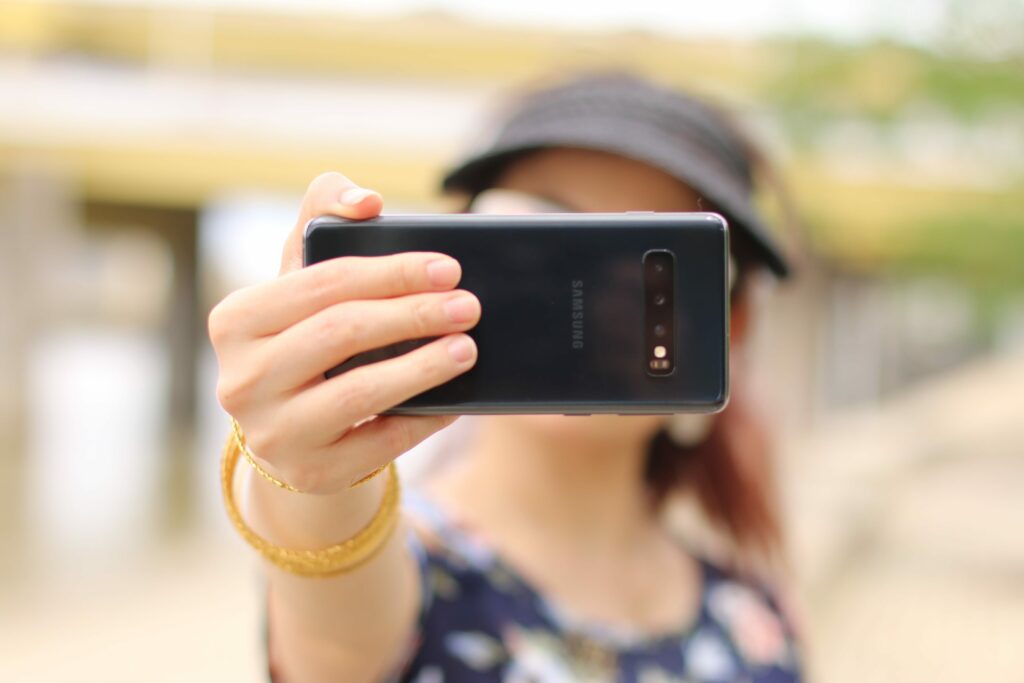 In some cases, you might be going for a specific aesthetic, so you avoid using your face as a display picture. Or perhaps you're aiming to express your interests to look more appealing. There are other ways you can talk about your hobbies– namely your profile description. Some dating apps also offer more personalization options, such as background images. That's where pictures about your interests should go.
Displaying one's face might be a problem for singles who are shy. However, it would help if you remembered that people go to a dating site to get to know other singles. If you want to become more approachable, you should also try to break out of your shell. When it comes to Filipino dating profiles, profile pictures with actual faces see a better chance of success.
If you're having trouble taking the right online dating photo, there's no need to worry. We'll give you some tips that can help you gain a little more confidence in not only your photographs but also yourself. First and foremost, a bit of proper grooming is in order.
2. Pay attention to your appearance.
Let's face it– not everyone has the natural looks to be appealing online. However, that doesn't mean that you can't look attractive in your way. In most cases, everyone can look charismatic if they're confident in themselves. The best way to feel confident is to improve your appearance, but in a healthy way and within your comfort zone.
One thing that everyone should practice is proper hygiene. Frequent grooming is a good habit to build, even if you're at home most of the time. If you keep yourself clean, you also keep your face clear. While there are also other affecting factors, such as diet, your cleanliness is a significant factor you shouldn't neglect.
As mentioned before, diet is also something to consider for a better appearance. Eating healthy is a must, but avoiding unhealthy food even more so. While the former requires a bit of a budget to do, everyone can do the latter. It would be best if you had a bit of discipline and self-control– with a little bit of self-reward on the side, of course.
On a final note, always remember that you're working on your appearance for yourself, not others. You're not just doing this for a better-looking profile. You're doing this to feel better about yourself. That's why you should make sure that your motivations are self-serving ones. In doing so, you'll find that you'll also have a better experience when it comes to online dating in the Philippines.
3. Angles are everything
Angles are one of the factors that can make or break an online dating photo. No matter how much you've freshened up your face and your outfit, the wrong angle can end up making both look bad. That's why you should practice taking photos at the right angle. It also helps if you find the best perspective for making your face look at its most appealing.
You don't need to worry if you don't know what your best angle is yet. Keep in mind that the right angle is above your face, never below– looking downward emphasizes your chin after all. Once you've settled on a decent camera view, that can be a good starting point in helping you find your best angle.
Feel free to experiment with various sides. The goal of the best angle is to highlight your best assets. While finding that angle, you might want to consider accentuating the features you think are your best.
4. Know your poses
Online dating photos are usually half body, which means you should also think about your pose in the picture. Settle on a pose that you feel comfortable doing. Otherwise, your profile viewer will see if you're forcing yourself and looking awkward.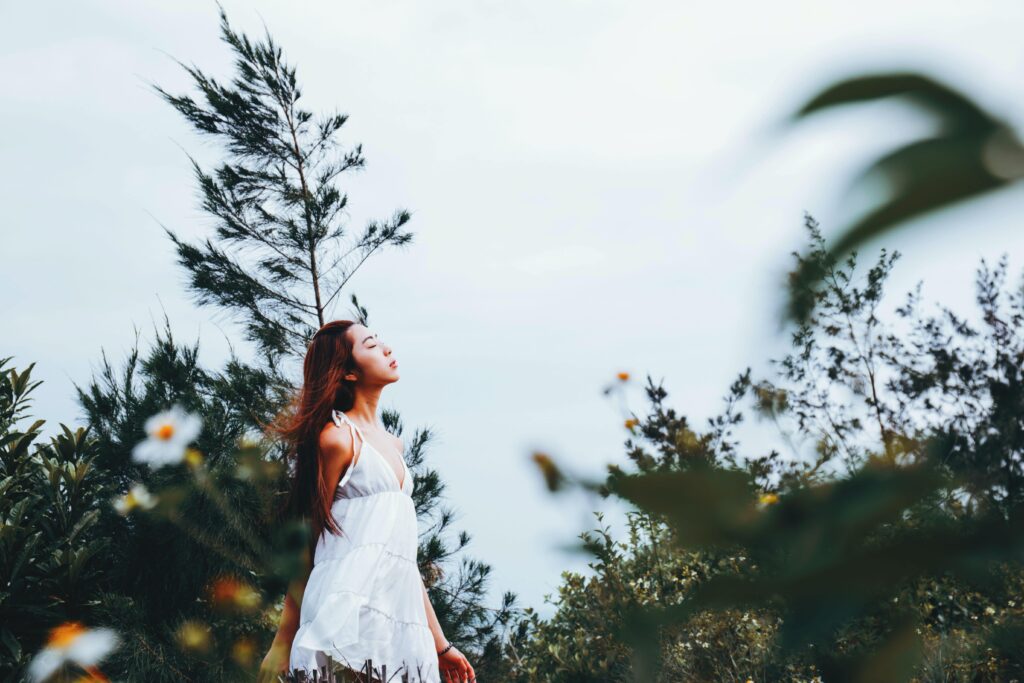 There's no one right pose suited for everybody. That's why you shouldn't be afraid to experiment with various poses, may it be from the internet or your friend's suggestion. With a little bit of trial and error, you'll eventually be able to settle on the perfect for increasing your appeal.
5. Pay attention to lighting
Similar to angles, the perfect pic is one with the appropriate lighting. Contrary to what you may think, brighter is not always better– dim is even worse. You should instead pay attention to your light source.
When choosing between natural and fluorescent lighting, always opt for the former. Fluorescent lighting will end up washing out your skin, making you look more worn and tired. Meanwhile, natural lighting lends a softer glow while still illuminating you properly.
The time of day also matters! Avoid taking pictures at noon, when the sun is at its highest. Mid-morning and mid-evening are the best times for a photoshoot session for an online dating photo that is sure to impress.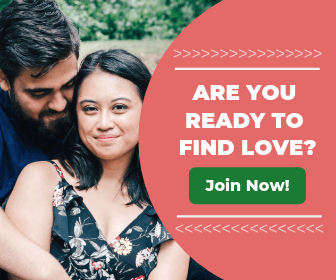 6. Choose the right background
Last but certainly not least, you should choose the right background for your pictures. For this factor, make sure to use contrasting colors. While a plain color background isn't always necessary, you should still be able to stand out easily against your background. That means no black and white pics or neutral themes.
The color of your background is also vital in increasing the profile picture's appeal. Warm colors, such as green or blue, tend to make a picture look more attractive.
When done right, these elements will work together to create a picture that makes you alluring for most, if not all, Filipino dating profiles. Don't get discouraged if you don't get it right the first time– taking the perfect picture takes a lot of effort and skill.
7. Present positive body language
We've talked about doing the right pose for your picture, but there's more to it than looking striking. It's also about portraying the right body language. If you present positive body language, you'll look more approachable and appealing to your profile viewers.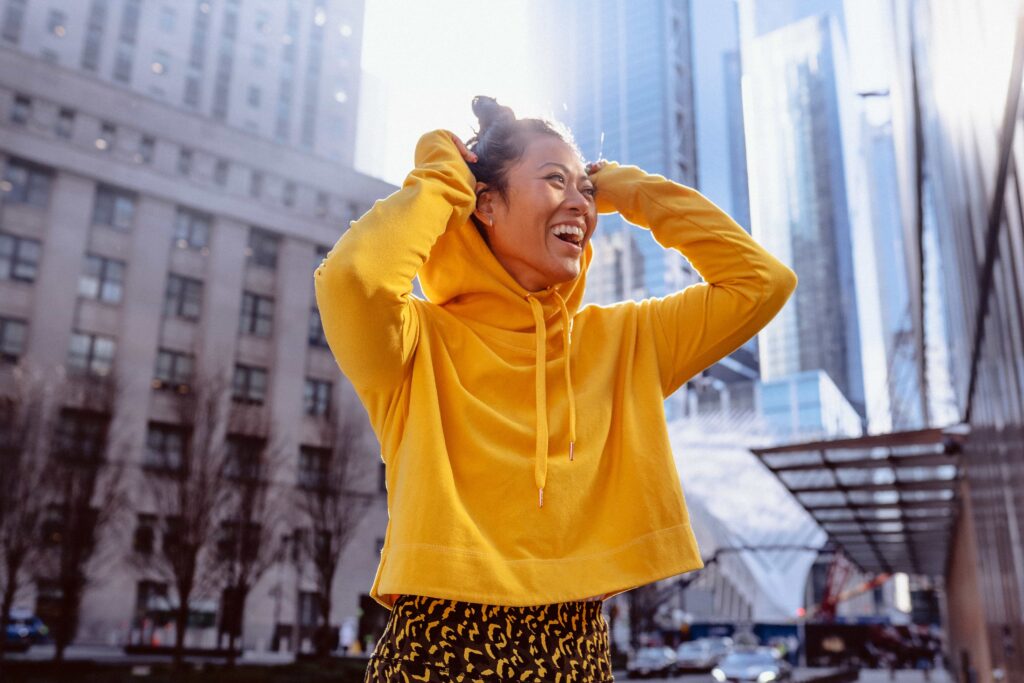 To start, always avoid crossing your arms or legs in a picture, as it shows a closed-off body language. Resting your face on your hand can exude a feeling of casualness, but you should take care and avoid looking bored.
Most importantly, you should always smile. Not all smiles look cheerful, though. You're aiming for what is called a Duchenne smile, where besides the usual upturn of the mouth, you should also crinkle your eyes slightly to make crows feet. A Duchenne smile is one that feels the most genuinely happy compared to other smiles. Practice making this smile so that you can take better online dating photos.
8. Use high-quality pictures
While this tip usually doesn't need saying, it's also something you should never forget. No one wants to work hard on making the perfect photo, only to find out that people can't see it correctly on your profile. Always take your photos at a high resolution since you can always lower the quality if needed. Dating apps use different picture resolutions, so it's best to stick on the higher quality side to be safe.
9. Keep your photos updated
Finally, always update your picture every few months or so, especially after a drastic image change. If you don't, your match might end up getting surprised that you don't look the same as your picture. In worst cases, they end up getting discouraged and breaking it off with you.
Always take new photos frequently. It serves to update your profile and gives you a chance to show off your new look.
You might be excited to dive into the exciting world of online dating, but you should still take some time to work on your profile picture. It seems like an insignificant element that needs a lot of time to do, but you shouldn't underestimate its effect on your online love life.
Who knows, you might even enjoy the picture taking process. But most importantly, with the right photo, you'll be able to have a better chance of attracting more romantic prospects and, hopefully, the love of your life.