Manila Dating: A Short Guide To Meet Beautiful Filipinas
If you're in this article page right now, then you're probably planning on meeting and dating a Manila girl. But the problem is you haven't got a single clue how because this is new territory for you. If you have a high success rate of scoring dates in your country, then it'll be no trouble for you to get some in the capital city of the Philippines.
Also, you have us at TrulyFilipina to make it much easier for you. We will help you find a dalagang Pilipina who suits your personality and matches who you're looking for.
What you are about to read is a short guide on Manila dating and a quick overview of the Manila women you will meet.
Let's get started.
What are Manila girls like?
You have probably seen Manila girl members in TrulyFilipina already. They are beautiful and lovely but wait until you meet one in person. Manila girls are naturally pleasant and kind. They have the qualities that will get you hooked immediately. They are also very thoughtful and will take care of you in every possible way they know. But keep in mind that they also have a feisty side.
Many have said that Filipinas are the most beautiful girls in Asia from having the right combination of Asian and Spanish features that separates their beauty from the rest of the Asian women.
Would they date foreign men?
The answer to that would be a resounding YES.
Of course, Manila women are open to dating foreign men, with some even preferring this more than dating the men in their country. That's why most members of online dating websites are women from the Philippines. However, they mostly lean on to western guys, and rarely they date men from Asia.
One thing that gives foreign men an advantage is Filipino women see them as more mature and accomplished compared to their own.
Where to meet Manila women?
Don't look too far because you are already on the right avenue. TrulyFilipina is the best and fastest way to find and meet Manila girls. But if you're currently in Manila and don't want to spend their hours browsing dating profiles in TrulyFilipina, then you can meet girls of your desire at places specific during the day or at night. We're talking about the day game and night game — two periods of the day to look for dates.
Meeting Manila girls in the day game is easy, especially for foreign men like you. Go to any mall in Manila or a park in the nearest neighborhood. It's guaranteed you will have a plus one when you walk out of their doors. Plus, it's not hard to talk to Filipinas because they know their English and can speak fluently at the most. All you have to do is walk right up with a friendly smile and speak kindly.
You can also log back into TrulyFilipina and find who's nearest to your location and meet them immediately.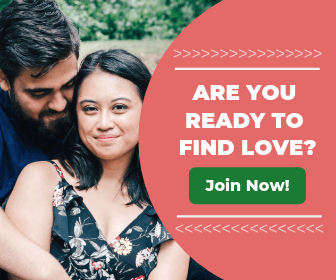 If you prefer the night game, then clubs and bars are the best places. Makati and Quezon City have the best nightlife venues you will ever find in the Metro Manila region. You'll find tons of Manila women going out to clubs. Life in Manila can be so hectic that's why clubbing and bar hopping, especially on weekends, is their way of getting rid of stress.
But if you're looking for a chill place to relax and have a pleasant conversation that you can hear adequately, coffee shops are scattered around the region along with all kinds of your potential Manila date.
Just don't forget to approach them kindly and not in a predator-type of the way for they will surely be turned off by that. Manila women are not easy girls, but talking to them is.
Related Article: How To Get A Date on TrulyFilipina
Kinds of Manila girls
There are two kinds of Manila girls nowadays. The first type is worth your time and effort and the second type are the ones you should avoid. Let's elaborate on that for you to know which ones are good and the bad.
But we assure you there's no ugly in terms of physical aspects. The ugly will only be the situation you're in if you don't take these tips to mind.
The Good
These are the independent career women and the educated ones. Fortunately for you, they are open to dating foreign men like you.
Some of these Manila girls have no preference when it comes to race, mainly because they had the right education that opened their eyes which made them see that the world today is beyond what race you are. They are also used to living in a city where foreigners come and go. So don't think twice about dating Manila women because you're afraid they might zero you out. They can afford their drink.
The Bad
Now that you already know Manila girls love dating foreign men, you also have to know that you have to avoid some of them. After all, it doesn't hurt to be cautious especially when finding a date.
The Manila girls you need to avoid are the ones on dating sites that say they have sick family members or worse, underage girls. You also have what they call the pros, the "money on my mind" type.
These are hookers who will wait for foreign men offering a good time and the next day you'll find yourself with an empty wallet or worse.
Manila dating tips you should keep in mind
Let's say you have found a decent Manila girl who you think is the one and don't want to let her slip away. Just follow these additional Manila dating reminded to guarantee she'll stay.
Work on your cultural differences
Women you're used to in your country are different from the women of Manila. This is obviously due to the differences in culture. Although some love to date foreign men, they still have that Filipina shyness and a reserved personality instilled in them.
Filipinas like to keep it this way to attract the best men there is on the market. This is a big deal in the Philippines because Filipinas have to get the approval of their parents, and you have to be the one that they like for their beloved daughter.
If ever you're a western guy, understanding Filipino culture should be in your to-do list.
Be a gentleman
This tip goes out to all races, but a must if you are dating a Filipina. Always be a gentleman to Manila girls, it gets you on their right side. She will be head over heels for you, we assure you this.
Listen to them
Manila women love to converse, especially when they like the guy they're talking to.
When it's their time to talk and share things, it's essential to listen to everything they say. They make it a big deal if you remember every detail they shared about them. Listening and taking into mind all the things they talk about is a sign for Filipinas that a man is interested in them.
Related Article: Qualities Filipino Women Look For in a Man