How To Make A Filipina Fall In Love With You
Filipinas are known to be naturally romantic, but nowadays, they see passionate men as rare. As a result, some of them are hard to pursue.
There are a lot of ways to make a Filipina fall in love with you. The good thing is that TrulyFilipina has compiled everything you need to know about this matter. Don't worry, this guide on how to win a Filipina heart will be for both Filipino and foreign men.
Making a Filipina fall for you is hard if you will rush them. Courtship in the Philippines often takes months or years, so it's all the hard work, and there are no shortcuts to doing this. You must also have pure intentions and know from the start what to say to a Filipina girl because these beauties can sense if you're pretending or not.
If you are of pure heart, then this guide is for you. You will have an easier time understanding this read. Below are the essentials on how to date a Filipina.
Be Romantic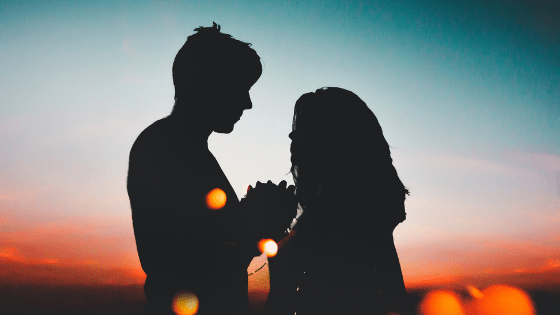 Flowers and chocolates automatically come into the mind of men when they hear or read the word romantic. But it doesn't always have to be like that. Being romantic also involves sending her love letters, serenading her with a love song you both can relate to, and doing something she hasn't experienced yet.
Be Chivalrous
Show your Filipina lady that being a gentleman still exist in this day and age. Because the world is getting modernized each passing year that even in the Philippines, people are getting more liberated making chivalry a lost art. Chivalry is definitely not dead.
We have to remind ourselves as gentlemen to be chivalrous. Ladies fall hard for guys who know how to take care of their women but don't do it to a point where the lady feels weak and useless. She's strong too, you know.
Related Article: A Filipina's Top 5 Qualities for an Ideal Man
Be Understanding
While everything in this article is essential, this one is something you must always remember when in a relationship. Without understanding your girl, forget being in a relationship with her because you will only end up wasting her time.
Filipinas need to be understood because they have essential values instilled in them by their parents at a very young age. If your lady is working and doesn't have enough time to go on a date, you should always understand and support her.
She will always find time for you because Filipinas always do.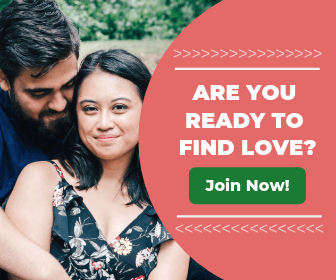 Be Thoughtful
Being thoughtful isn't just giving gifts to her. That will bore her in the long run.
Filipinas want to be taken care of and appreciated for her efforts for also taking care of you. It's good to shower her gifts, but it's better to do unique things for her like cooking her favorite food, bringing her to a romantic place, and find time to appreciate not only her beauty but also her qualities.
Let that romantic side of you stand out to make her head over heels for you.
Be Present
Take time to visit her, whether at work or at home. If you happen to be in a different area code, you could always chat with her through TrulyFilipina. Also, be attentive to what she's talking about to make her feel you are mentally present and not just chatting with her for the sake of connecting with an online date.
You can also visit her once a year if it permits your schedule. She will appreciate your effort in traveling to see her. After doing the first five guidelines, you start to ask yourself: How to tell if a Filipina likes you? The answer to this question will be when the next directive comes into play. Carry on.
Be Close to the Family
Family ties are almost unbreakable in the Philippines. Therefore it's a significant step up for a guy when his Filipina girl decides to introduce him to her family. Thus, you don't want to get off on the wrong foot with her family, especially with the father.
Filipino fathers are very protective of their daughters, and they don't want them just to date and hang out with random men. They want the best for their princess who will take good care of her the way they took care of their daughters.
Create a bond between you and her parents. It's a plus point in the eyes of your Filipina girlfriend.
Related Article: Dating Culture in the Philippines
Be Friends with Her Friends
Getting on the good side of her friends is another plus.
However, you should wait for the opportunity to come. When the time comes if she asks if you'd like to meet her friends, give her a resounding yes, and you'll then see a big smile on her beautiful face.
Just be yourself when you get to get to know her friends. Don't be a pretender and force things to impress them. It's important to remember not to be too friendly with her female friends. Doing so will make her think that someday you might cheat on her with one of them. That's the last thing you want if you have plans of keeping her.
Be An Open Ear
Always listen to what she says even if it gets annoying. You will have your time to talk if it comes to that situation. If she has a problem she wants to talk about, lend your ears and attention to her ultimately while making eye-contact with her every time she speaks.
You can also offer her some advice about her current situation. It's important to let her feel heard by the person who's making her feel special.
Be Honest
For a Filipina girl, a guy should always be honest in every way. This means not only telling the truth to her but also showing her the real you. Don't be someone you're not when you're with her. You will only be lying to yourself and most especially to your beloved Filipina.
This will hurt her in a big way, and you will inevitably end up single again. Honesty starts from within yourself for you to be honest with everybody else around you.