Filipino Dating Site Scams & Prevention Tips
How do you spot a Filipino scammer? How do you know if your match is scamming you? Are you trying your best to protect yourself from these Filipino dating scams?
When there's online dating, there are people looking for love, friendship, and others are looking for victims to get money on. Just the thought of being scammed is terrible enough, what more if you don't know how to protect yourself from them.
This article is not to frighten you away from online dating, but rather educate you with the types of scamming tactics that you'll most certainly see when you join the world of virtual dating and how to protect your heart, sanity, and wallet.
The following are one of the scamming tactics on Filipino dating sites and how to avoid them:
Their photos are supermodel level
When you join online dating for the first time, you might be mesmerized at how many attractive people you could see in one place. But there's a big chance that not all members you see there are real.
How's that? They use photos of models and actors to lure in more victims.
Go for Filipino dating sites like TrulyFilipino that reviews profiles and photos of their members whenever a new member signs up. This kind of dating service lessens the chances of you meeting Filipino scammers significantly.
Emergency problems that require money
When your conversation is just going smoothly and in a matter of time(or days), she tells you her father is sick and needed to go to the hospital but can't because she can't afford to pay the hospital bills.
No matter how heartbreaking her story gets, don't fall into this kind of Filipino dating site scam. Even if she says she will pay you back.
This is one of the oldest tricks in the online scamming book. Block that user immediately if you suddenly receive messages from them about money issues.
Persuades you to sign up on other dating sites
You've been chatting with this person and everything was fine until suddenly, she tells you that her monthly subscription on the site is about to expire or she isn't really active on the one where you met so she gives you a link to this other dating site in which she still has subscription or is more active there.
Don't buy into this tactic. These are simply recruiters from other dating sites whose job is to lure you out from your preferred site and make an account into theirs. There is also a high chance you could pay for the subscription since you'd want to continue your communication with that person.
If you encounter this type of Filipino scammer, you better report them to the site administrators to ban that person from the site.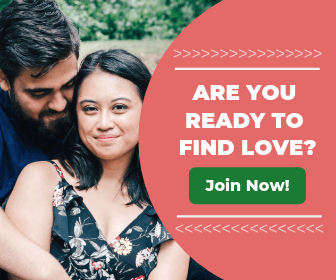 The excuse to visit you
So you start chatting with this Filipino and then things are starting to brighten up between the two of you. Then she would pitch in about how she would love to visit you in your country but just doesn't have the budget to travel.
It's only natural to have the compulsion of wanting to see the match you're chatting with in person, so you'd listen to your heart and open your wallet to the chance of being with her. But if you do send her some money to pay for her traveling fees, would she really come? Or would she rather keep up with this story and consistently asks you for additional money for visa, passport, taxi fare, etc.?
To avoid this scam, never send money to people you met online or until you've shared a considerable amount of messages in which you can say that you truly trust them. Another way is you travel to her country and visit her yourself.
She fell in love with you after 3-5 messages
This tactic is one of the most overused Filipino dating scams out there.
It's hard to imagine falling in love with someone you haven't even met in person, but it's harder to imagine someone falling in love after exchanging just a few messages. Though you might think that everything is possible with love, you'd have to be extra cautious since your safety is at stake here.
You see that everything in their profile is perfect, she's just the person that you're looking for. But then after a short series of messages and calls(probably), she starts telling you that she wants to marry you and make a family together.
Whoa! That's just a little too fast to say for someone you just met, wouldn't you say?
It all boils down to you. Do you think she's a Filipino scammer or someone who's just open with their feelings?
Bottomline, you get to decide which is it.
Their stories don't add up
Let's say you met someone online and things start going the way you want it to. But as you get to know them, you eventually notice some inconsistencies in their stories. We know for a fact that it's hard to stick to a story when a scammer is pretending to be 3 or 4 different people every day.
Be very careful when you notice this sign on your date. If you feel that that person isn't who they say they are, then better move on to someone else who's more honest. Lying is never a good thing and lying to the other person while your relationship is in its early stages is definitely a major red flag whether you met online or offline.
Bottomline
Every year, scammers are getting pretty good at what they do best. Scamming. But it's up to us if we're going to fall into their traps or not. If you ever notice them being weird even on the simplest things like money topics, shady links, falling "inlove" way to fast, and inconsistent stories, then it's time to block that user and move on to another one.
Now you know how to defend yourself from Filipino dating scams, it's time to share these with your friends to also help them protect themselves.