Best Places To Date in the Philippines
With the Philippines being a country full of wonderful tourist destinations, it could be quite hard to choose which is the best place to take that special someone. So to make your life easier, we've gathered five of the best places to date in the Philippines where you can take your significant other for whatever adventure or relaxing trip that you're planning.
1. Intramuros
Intramuros is a place rich in history that's just too interesting and beautiful not to visit with your beau. But history is not only the thing the walled city is rich in. This significant landmark also has a stunning architecture that would leave anyone with stars in their eyes.
If you and your partner are history junkies, then Intramuros is a one heck of a good place to date in Manila.
Fun things to do in Intramuros
In Intramuros, you can see museums. Lots and lots of museums.
One is the San Agustin Museum which is located in the San Agustin Church. The museum has a collection that mostly contains religious artifacts and pieces like paintings and sculptures of saints.
Another favorite is the Rizal Shrine inside Fort Santiago that represents the final moments down to the execution of Rizal, the Filipino National Hero. While on the way to the shrine, you will notice a series of branded footsteps that depicts the path Rizal took. The museum also houses amazing pieces that represent Rizal's life such as painting, sculptures, and photos.
Visiting Intramuros with your date would not only be romantic but also be filled with understanding about the great history of the Philippines.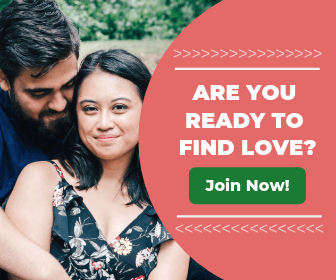 2. El Nido, Palawan
Being in the province known as the Philippine's last frontier, you can expect that El Nido is a completely different place from the ones you've visited in the past. Made with clear blue waters and majestic natural rock formations, El Nido is perfect for couples looking to spend more time alone together.
Fun things to do in El Nido
Even if you and your partner stay for a week in El Nido, you still won't get enough of all the adventures you could do on the island. You'll surely have a very hectic travel itinerary with all the lagoons, islands, beaches and tunnels you'll want to visit.
The Secret and Large lagoons are definitely a must visit in El Nido if you want to appreciate breathtaking views of the rock formations that surround the lagoons.
In El Nido, you'll get to appreciate nature's natural beauty and it is definitely a great place to take that special someone with you and spend some time together. El Nido is one of the best places to date in the Philippines.
3. Tagaytay
If you've been wanting to do a fun-filled weekend with your partner while escaping the heat and traffic of Manila at the same time, then you better head on a three-hour sweatless drive to the best dating spots in Tagaytay. This is a place perfect for any type of adventure that you want to do with your date.
Fun things to do in Tagaytay
There are actually a lot that you can do in Tagaytay. There's the Skyranch where you can enjoy fun amusement rides or even trek the Taal Volcano if you and your partner are one of those adventure type couples.
But if you're just looking somewhere to just chill and unwind, try visiting the Nurture Wellness Village or Qiwellness Living. Though these places might get a little pricey, the relaxation and de-stressing you'll get will be worth every penny.
When you do visit Tagaytay, don't ever forget to try their Bulalo(beef bone marrow soup).
Tagaytay is perfect for anyone who's up to any kind of adventures. Whether you're looking for something extreme or just to simply unwind with your date, Tagaytay has a place for it!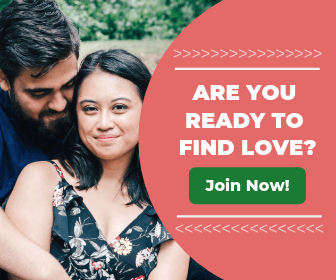 4. Bantayan Island, Cebu
Located on the northern shore of the Queen City of the South, Bantayan Island is only a four-hour trip for couples looking for a relaxation and adventure combined trip. Though being a known vacation destination in Cebu, Bantayan Island is not really crowded which is great for privacy and soul-searching.
Fun things to do in Bantayan Island
Even though the island is mostly visited because of its beaches, there's still a bunch of stuff you can do there besides swimming.
If you're a fan of great views, then you and your date will surely appreciate the romantic sunrise and sunset views of Bantayan Island. Another is you can explore the other places the island has to offer by renting a bike or a scooter.You and your date could also take a short walk through history in St. Peter & Paul Parish. Another is you can stroll through the island's Omagieca Mangrove Garden where there's also a restaurant with a nice view.
The Bantayan Island is a place for adventures not only just for swimming and beach lovers, it's an island with many more adventures and experiences to offer. Especially for couples.
Though these were all one of the best dating places in the Philippines, the adventures that you'll share with that special someone is the most important part of your getaway. Go have fun and make memories together.
Goodluck!

Note: There might be some other popular tourist places to date in the Philippines that we didn't include, like Boracay, Laguna, Ilocos Norte, Bohol and many others. Stay tuned for the updated version of this guide.