What You Need to Know About the Manila Dating Scene
Since the dawn of romance and love stories, the narrative of strangers having a pleasant, serendipitous encounter and somehow ending up falling in love and getting married has always been the ideal set-up in finding romance. But alas, the new age of romance is quickly coming through to tell new narratives of love through the world of online dating, which is why we're here to talk to you about the Manila dating scene.
Online dating in the Philippines has improved by leaps and bounds, and it has never been a better time to join the scene. So where should you start if you're new to the Manila dating scene?
Swiping to Find the Right Person
So why consider online dating?
1. The right person could be one swipe away
With the pace of technology quickly making our lives a little easier, it comes with no surprise that even dating and romance has now been made more convenient. In online dating, potential interests are made based on a little bit of information from single people's profiles. With this, once there is a match, there is a good possibility that you and your match already have a common ground to spark conversation. And you can experience all this with just a swipe of a finger!
2. Socially awkward? Not a problem
Maybe meeting new people in real life and sparking romantic interest has been getting more difficult because there are fewer avenues to mingle. People are always looking down on their phones in train lines or simply because striking up a conversation with a stranger is uncommon to some. With online dating, we now have a way to avoid that very first awkward move.
Maybe it's not so bad to give online dating in the Philippines a chance. Because despite the traditional upbringing of Filipino singles when it comes to romance, finding love online is still love. And here are some helpful tips to find your way through the Manila dating scene.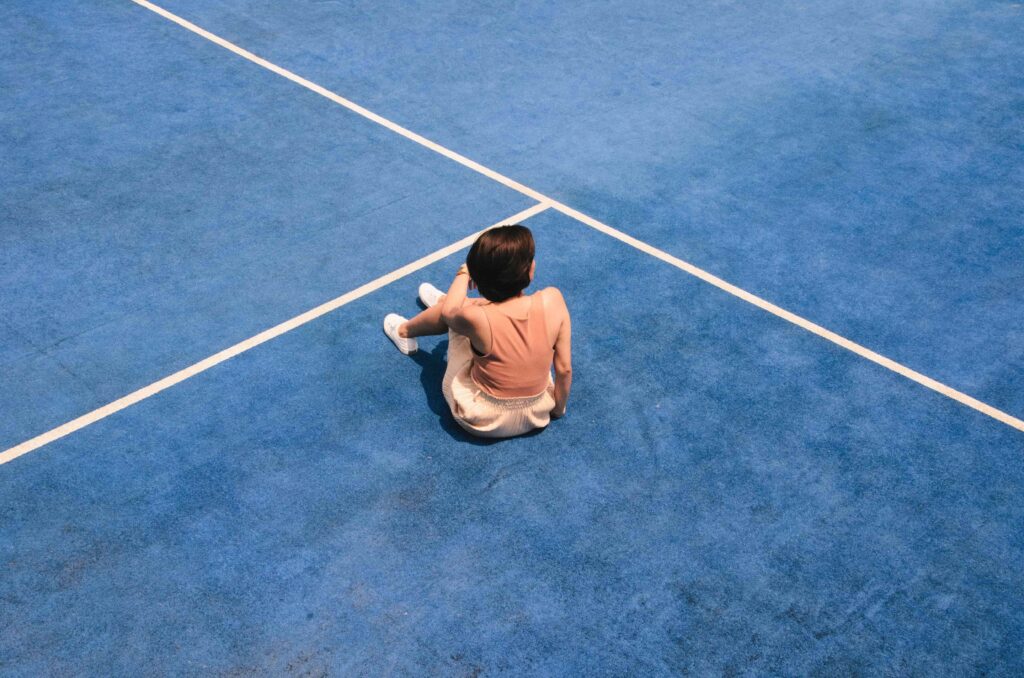 Navigate Through the Manila Dating Scene
1. Know what you're looking for
There are many possible reasons to be on dating apps; maybe you're looking for love? Or something casual? Or you just want to meet new people?
Knowing what you're looking for could make things easier for you once you set foot into the dating scene, whether online or offline. By knowing what you're dating for, you get to set the right amount of expectations for yourself as well as your potential interest.
Whether it's offline or online dating in the Philippines, it could be better to make things clear between you and the person you're dating to save all the heartache. But hey, despite all the rules, maybe one thing can still lead to another. The key is to just be open to it.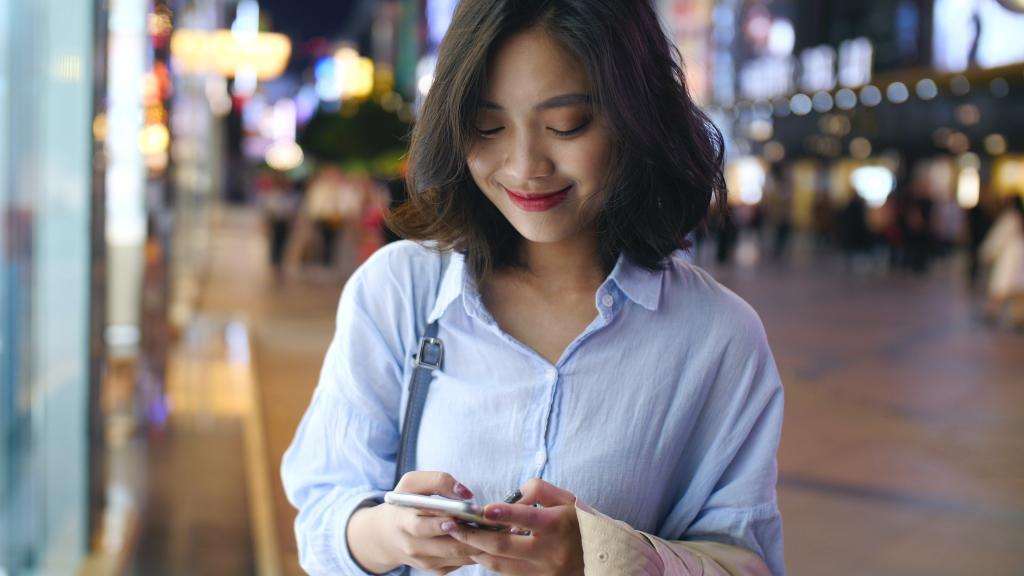 2. Patience is a virtue
So you finally decided to try online dating, you've set up a profile and proceeded to swipe through numerous people for days, but despite your impressive profile and good-looking photos, you swipe to no avail. Don't get discouraged. Even with the guarantee of convenience in online dating, girls in Manila like to read through profiles and thoughtfully swipe through each one.
Maybe they just haven't got to yours yet. And as with anything in life, even in finding love online, the right person will match with you at the right time.
3. Carry the conversation
Finally! That first match finally comes in, and the next thing you might be thinking of is, "what do I do now?"
One of the biggest reasons why potential interests go astray is because of a dry conversation that leads to a dead-end.
Talk to your match as if you're already on the first date by getting to know them, learning what interests them. As with the words of Ellie Chu in the movie Half of It, "Conversation is like ping-pong, I hit one, and then you [hit it back]… Match energy, match strokes."
But what if your match doesn't carry the conversation as much as you do? You can either do one of the two, find a way to make better conversation, or save your interests for your next match.
However long it will take, you'll find yourself carrying the conversation without much thought when the right person comes along.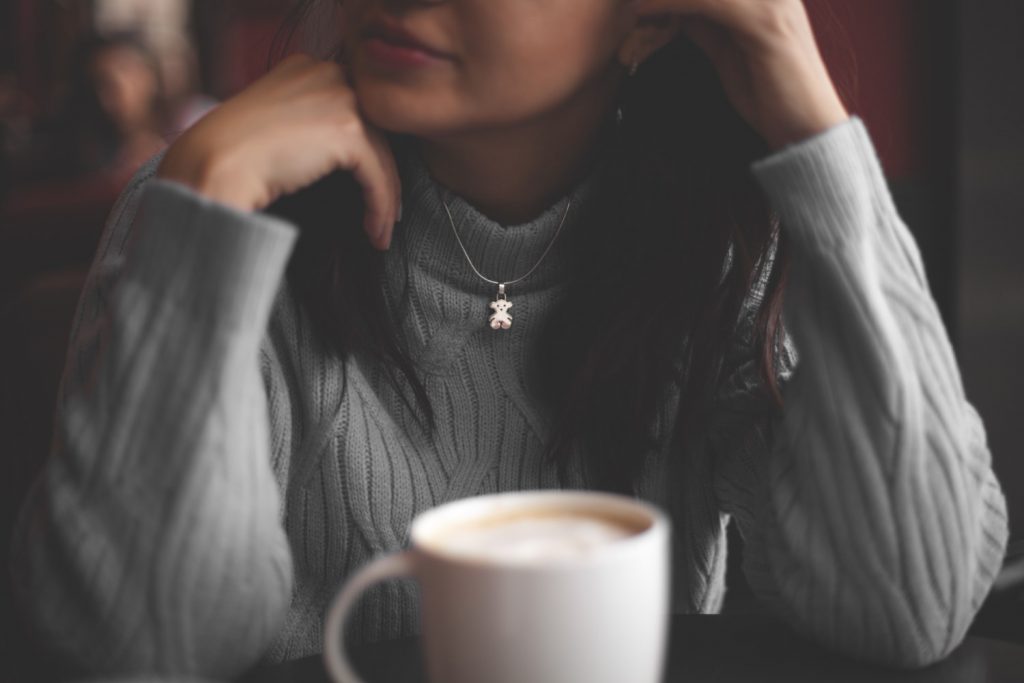 4. Set the date
Now that you've talked your way into each other's hearts, you've finally decided to meet. But what would be the perfect first date?
It usually depends on what conversation you've had and how well you're acquainted with each other's interests. Couples who have found similar interests would go on first dates that related to it. Perhaps if they are geeks, they could watch movies together, or if the pair is musically inclined, they can go to gigs, or sporty couples could hike or do other physically inclined activities.
But if you're going to meet up just to get over the nerves and not really confident yet in choosing a more activity-centered date, then perhaps going for a casual conversational date would be the best choice.
Single girls in Manila who meet up with people online like to assure their safety first more than anything. So meeting up somewhere at a place with lots of people, at a time that's not too late in the evening, but can still allow you both to get comfortable would be your best bet. Perhaps you could offer to have coffee or dinner.

5. Listen to your gut feeling
There will always be a time when the person you're talking to isn't hitting the right notes, and something just feels a little off-key. In the Manila dating scene, meeting someone personally for the first time could be terrifying since there are many possibilities of them turning out to be something bad.
Always listen to your gut feel when finally deciding to meet. There could be instances wherein you've already agreed to meet up but then, later on, start to feel a little sketchy. Try to make up a good enough excuse to avoid going. If, however, you're already stuck within the date, try to finish up the time as swiftly and politely as possible.
When it comes to online dating, many things could go wrong. Always listen to your guts. You'll thank yourself later. But despite this, remember that love is a chance that can still be found online. Be cautious enough, but don't let it hinder you.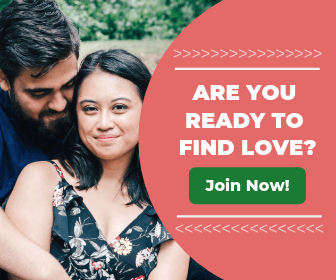 6. The first date is always scary
Finally, the right person has come along, and you've both decided to meet. Though many things could go wrong, alternatively, many things could also go right.
The first step is to keep yourself calm. Remember that the person you're meeting is someone you already "know" and that they could be just as nervous as you.
Keep yourself busy to not anticipate when your date arrives. But once they do arrive, you might ask how do you greet them? With a wave? A hug? A hand clap? A super-secret handshake?
Greeting people for the first time may vary from one country to another, but for girls in Manila, for those who are more reserved, greeting with a simple wave would be a safe approach, as for those who are more open and extroverted, greeting with a half hug is a good choice.
7. Chivalry is not dead, an neither is politeness
First and foremost, thank your date for meeting you. They took the time out of their day to be with a complete stranger. That alone deserves recognition.
And to make a better impression, besides being polite, what many don't understand is that Filipina girls like being taken care of. Pull her seat back for her, order her a glass of water, offer her your jacket, walk on the dangerous side of the sidewalk.
Be attentive to her needs even if she doesn't ask for it, but be courteous enough if she declines. Taking care of her on the first date makes a good, long-lasting impression.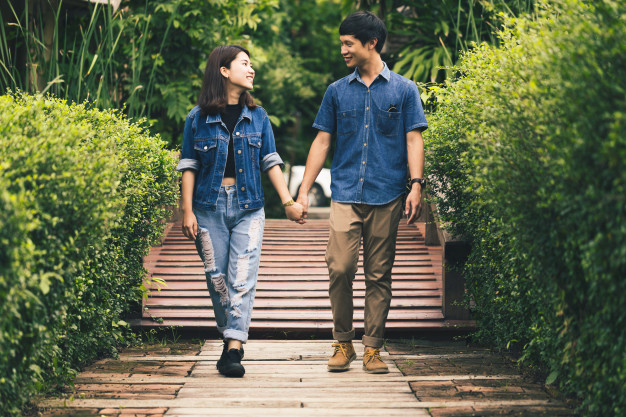 8. Make your date feel safe
The trick to dating Filipina girls in Manila is making them feel comfortable and safe. With the many sketchy people within Manila, it's best to assure your date that you are not one of those kinds.
With things like these, Filipina women are more perceptive with actions than words. Make them feel safe. Keep your distance until they draw themselves closer to you. Keep your hands to yourself, but if you would like to show a bit more physical affection, ask permission.
9. Small talk can be good
No matter the conversation you've had online, starting a conversation could still be nerve-wracking because meeting in person is a whole other realm than the bubble chats in your dating apps.
But just like in your chats, still initiate conversation and keep the talk going. The easiest way to do this is to have a bit of small talk that can open up your conversation by asking questions such as "How was work?", "How did you spend your weekend?".
By asking questions that allow your date to talk about their interests, hobbies, and feelings, you can tie your conversation back to where you left off in your messages without much effort.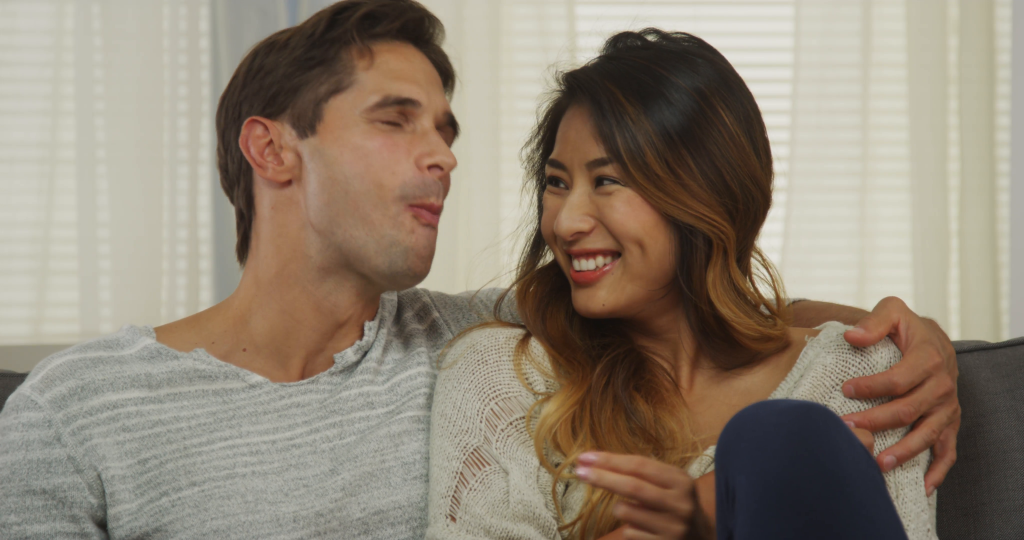 10. The key to attraction is confidence
It's easier to come off more confident and talkative when hiding behind our screens, but meeting in person can make you more self-conscious. Once the first date comes along, it's best not to think about whether you're getting a second one or not because that's what usually stirs up your fears of rejection.
Remember that being confident doesn't mean you have to pretend to be someone you're not or make yourself look cool or flirt in ways that are awkward for you.
Wear the clothes that make you feel more confident, carry a genuine smile on your face, and be your confident self. The key is being yourself and flirting in ways that are natural to you.
The right person will be in tune with you, just the way you are.
11. Keep your date safe until they get home.
Alas, the date was a success, and everything is going right. But wait! Taking care of your date doesn't stop once you part ways.
With the high crime rate in Manila, it's best to know how your date will get home.
Drive off only after they've gotten through their front door or talk to the cab driver to bring them home safely. If you can't offer to give them a ride, the least you can do is stay up and text them to ask if they've gotten home.
Whether you're interested in having a second date with them or not, in the Manila dating scene, it's almost a common courtesy to assure your date's safety till the end.