Iloilo is one of Western Visayas's major areas as its takes up a big chunk of Panay island's southeast portion. It has many old houses and Spanish-era churches, making it a wonderful place to visit for history buffs.
The province has the moniker of being the "Heart of the Visayas." In addition, its capital, Iloilo City, is known as the City of Love—a pretty fitting nickname for this entry's topic, don't you think?
We're going on a little field trip to Western Visayas and see where to date in Iloilo for this post. So, sit back, relax, and enjoy the sights!
Iloilo's a magical place to get lost in. Have fun with your lover in the City of Love with these date ideas.
1. Visit Garin Farm
Who doesn't like the thought of going to heaven? Certainly not us! While this first stop isn't the eternal paradise we all dream of reaching, it certainly comes close to it.
Garin Farm is located in the province's southernmost area. The 15-hectare inland resort is a place where agriculture, faith, and recreation come together, making it a sight to behold for curious visitors. Want to relax and reflect at the same time? This place has got you covered.
The farm's iconic Heaven on Earth area sits 480 steps above the pilgrimage site's base. You'll need to pass through a tunnel once you reach atop the stairs, but don't worry—blue lights will guide you to the exit, where paradise greets you.
Belinda Carlisle was right: heaven is a place on earth. Start your Iloilo journey down south in this agricultural paradise!
Address: Purok 2, San Joaquin, Iloilo Facebook: https://www.facebook.com/GarinFarmInlandResort/
2. Cool down at Bugsukan Falls
Let's head a little north and take a little dip in one of Miagao's gems. But before we talk about this next stop, let's get to know this next town a bit better, shall we?
Miagao is a municipality that's a 40-minute drive from Iloilo City. Its crowning jewel is the Santo Tomas de Villanueva Parish Church—a UNESCO World Heritage Site that's one of the four Baroque Churches in the country. The town's also dubbed the "Onion Capital of the Visayas" because of its status as the largest bulb onion producer in the Vis-Min (Visayas-Mindanao) area.
Aside from history, Miagao's also rich in Mother Nature. Bugsukan Falls is one example of such. The falls are an hour away from the town proper and require a lot of effort on tourists' ends. The falls should greet people after an hour or two of hiking.
If you and your boo plan to refresh yourselves here, make sure you have a seasoned guide with you. We swear—the calming aquamarine water is worth all the traveling.
Address: Dalije, Miagao, Iloilo
3. Soak up history in Guimbal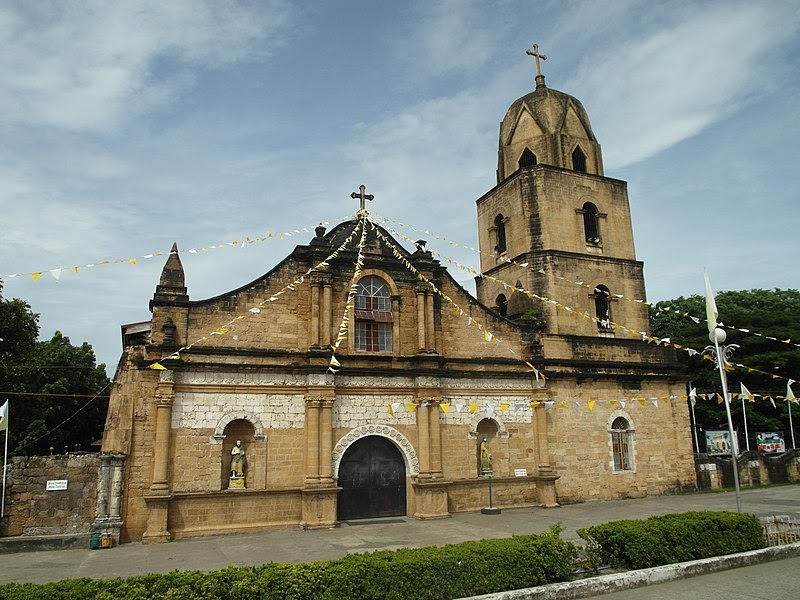 To the east of Miagao lies a town that's soaked in history. As we mentioned earlier, Iloilo's a great place for history buffs—and this town doesn't disappoint in that department.
The municipality of Guimbal is an hour away from Iloilo City. The town is as timeless as it comes because of the colonial structures still standing to this day. One example of such structure is Guimbal Church (pictured above), one of the country's oldest churches. Other marvels include the Moro Watchtowers, the Ayaw-Ayaw Monument, and Taytay Tigre. Even the iconic Guimbal Steel Bridge (Western Visayas's longest steel bridge, by the way!) is a piece of history!
4. Explore Igbaras's natural wonders
Patches of green are aplenty in this next stop. Let's set our sights on this town that attracts nature lovers everywhere.
Are you and your lover the outdoorsy types? Igbaras is calling your names! Caves, waterfalls, and mountains surround this municipality. With ecotourism as its calling card, you two will definitely have a good time with Mother Nature abound.
If hiking is your thing, Mount Napulak is your best bet. The 1,239-meter tall mountain is the town's highest, offering stunning views of Iloilo Province and neighboring Antique. Its forests remained untouched despite many hikers and trekkers setting foot to climb its peak.
Want to go swimming with your babe? Nadsadjan Falls may tickle your fancy. The falls itself is a 100-feet high natural masterpiece, with the water pooling in a cauldron-shaped formation. Many local and foreign tourists stop and take a dip while admiring its beauty.
Want something a bit extreme? Try caving! Lucky for both of you, Igbaras has a variety of them. Visit the famous Igcabugao Cave and marvel at its formations while enjoying a cold bath in its waters.
5. Embark on sunny and sandy escapades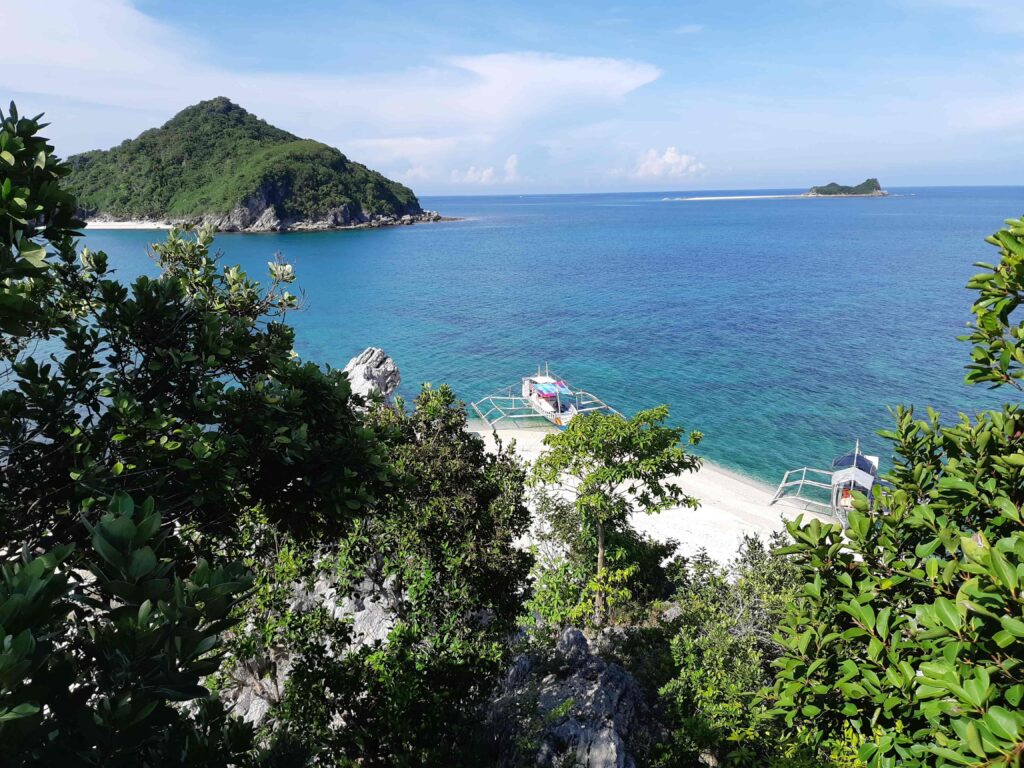 Mother Nature's beauty doesn't stop at green patches and rock formations. Aside from mountains and caves, Iloilo has tons of beaches that you and your partner can enjoy.
Want to go on a far-off exploration? Soak up the sun in spots like Islas de Gigantes (pictured above) up north. It's one of the province's sought-after stops due to its white sand and delicious fresh catches. Getting to the islands can take quite a while as it's 5 to 6 hours away from Iloilo City via land and ferry trips. As long as the travel time is, the views that'll greet you will be worth the trip.
Don't want to stray too far from the mainland? That's okay. You can always head down south to San Joaquin to get your beach fix.
6. Take a church tour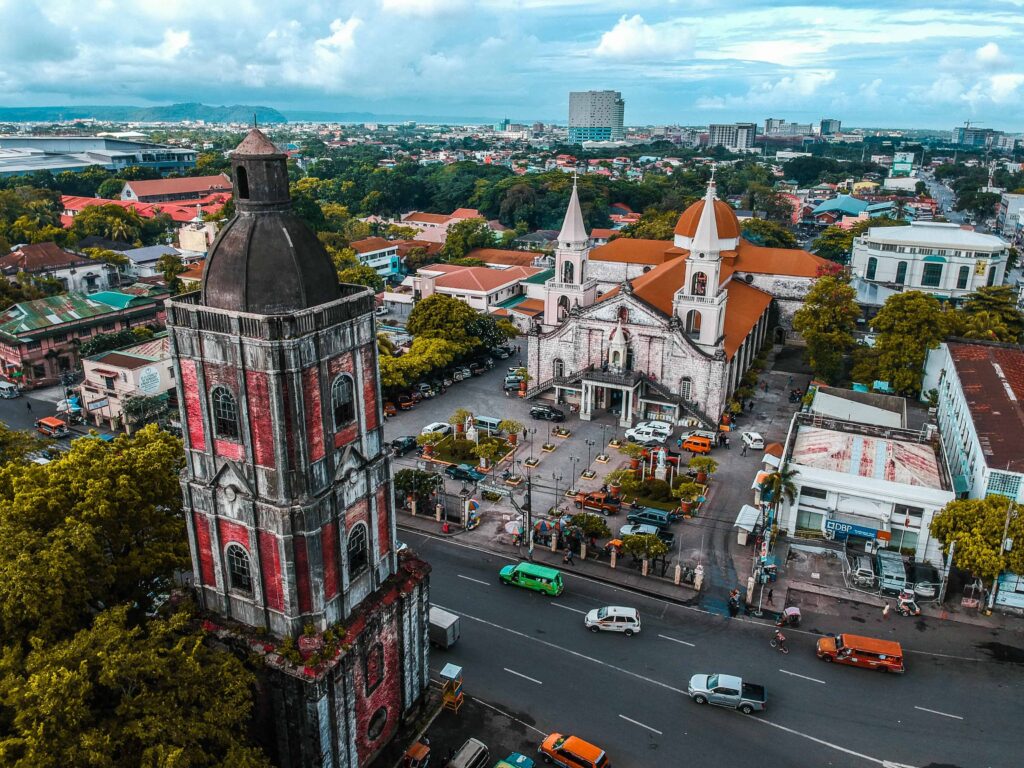 After all the hiking and swimming, we're sure that you want to slip in something more low-key on your list. Why not do something a little more spiritual and reflective instead? Iloilo has many churches that withstood the test of time. We've mentioned a few of them earlier in case you want to visit them.
Think you can't get in a reflective mood in the city? Iloilo City's majestic churches don't seem to think so. Get in touch with your spirituality at Jaro Cathedral (pictured above), or take time to ponder inside the equally historic Molo Church. These two institutions are easily accessible since they're within city limits. Other Iloilo City churches include the Santo Niño de Arevalo Church, the Espousal of Our Lady Parish Church, Our Lady of Peace and Good Voyage Church, and the San Jose de Placer Church.
Addresses
Jaro Cathedral: Plaza Rizal Street, Jaro, Iloilo City
Molo Church: 132 San Pedro Street, Molo, Iloilo City
Santo Niño de Arevalo Church: Arroyo Street, Arevalo, Iloilo City
Espousal of Our Lady Parish Church: C.F. Perfecto Street, Mandurriao, Iloilo City
Our Lady of Peace and Good Voyage Church: Jereos Street, La Paz, Iloilo City
    San Jose de Placer Church: 5000 Calasanz Street, Iloilo City Proper, Iloilo City
7. Enjoy the city's sights and sounds
Now that you two have explored the province, how about enjoying yourselves in the city?
Iloilo City is no snooze fest. Its seven districts have something for everyone, from sights to bites (we'll expound on the latter part later). Pictured here is the Festive Walk Parade, a colorful segment of the city's Megaworld Iloilo Business Park—Western Visayas's biggest mixed-use development. This bright section houses retail and dining establishments that locals and tourists alike can enjoy. 
Want a more low-key affair? You and your boo can stroll down the Iloilo River Esplanade. Here's a bit of trivia for you: it is the Philippines' longest linear park, spanning 8.1 kilometers and traversing 5 of the city's seven districts. 
8. Turn back the clock and take a photo walk
As highly urbanized as it is, Iloilo City wouldn't be what it is without its old-world charm. Spanish and Commonwealth era buildings are the most picturesque areas of the city proper, while classical houses (more on this part later) and churches are must-sees in the other districts.
If you two have the time (and energy), grab your cameras or phones and take a snapshot or two of the city's scenic streets! Calle Real (pictured above) is one of the city's most photographed places because of its iconic architecture. Take a cue from the photo and just click-clack away! Feel free to use it as a keepsake or share it on social media for your friends to see.
9. Savor the flavors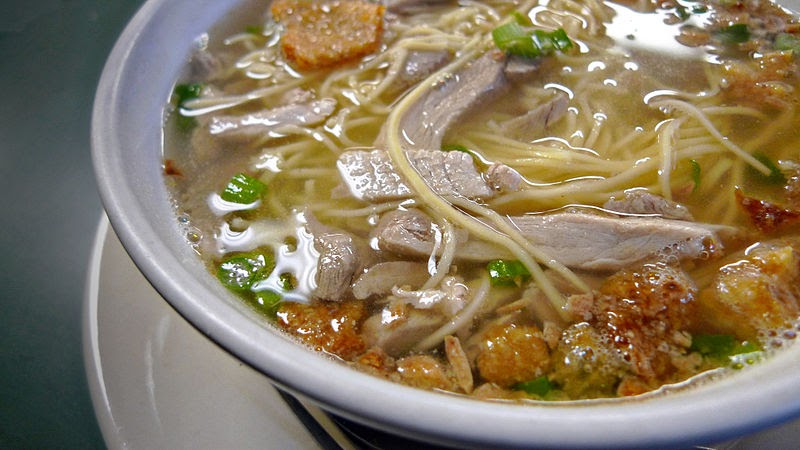 Exploring a city wouldn't be complete without trying its best food! Iloilo has more than enough bites to keep any hungry tummy satisfied.
Don't leave Iloilo without trying batchoy, a noodle soup born in the capital city's La Paz district. For a more authentic experience, sit down and have a bowl or two at La Paz market. We also recommend chowing down on Pancit Molo, a hearty dumpling soup named after the Molo district.
Want some sweets? Not a problem! Barquillos (thinly rolled cookies) are a must-try in the Jaro district, so go ahead and eat a few sticks after a hearty meal. Biscochos (sugar-coated twice-baked bread) have been capturing Illongos' hearts and stomachs since 1975, so don't forget to buy some for your loved ones!
Are you looking for a place to have a dinner date in Iloilo? Worry not! The City of Love has tons of offerings for you both. Feel free to dine in beloved institutions like The Mango Tree or Breakthrough, or go for somewhere fancy like Muelle Deli and Restaurant or Amalfi Cucina Italiana.
10. Tour the city's heritage houses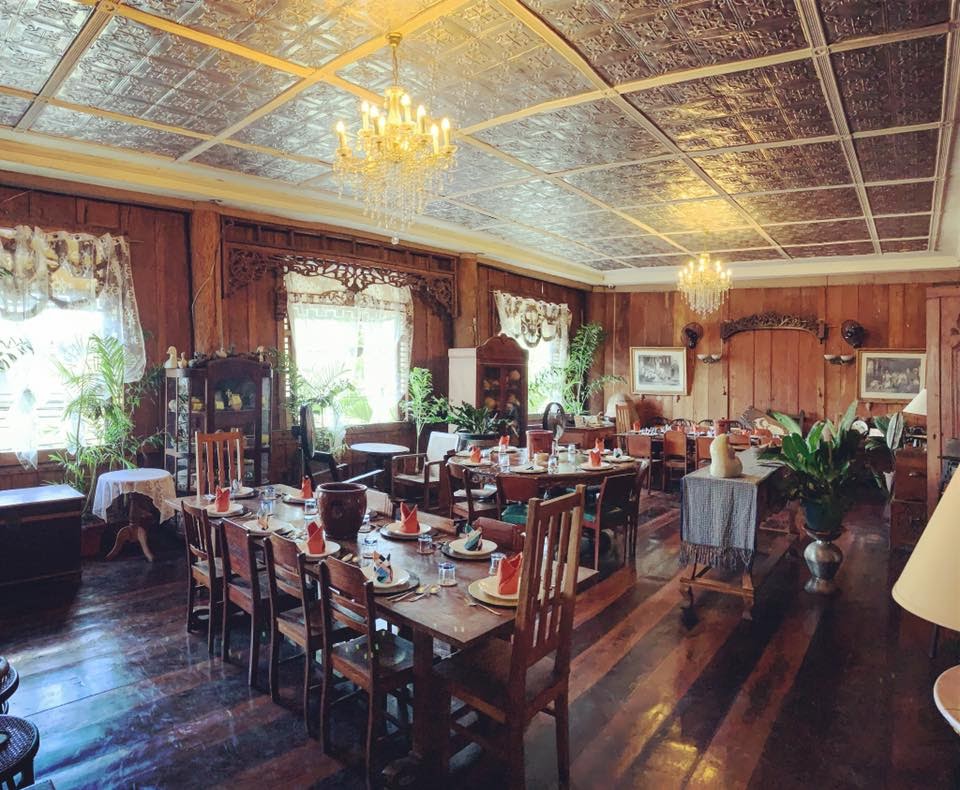 Iloilo City is one of the country's oldest. It's no surprise that it retains its old-school wonder despite its hustle and bustle. The city's heritage houses are proof of that.
There's no specific order when starting your heritage house tour. If you see one, go ahead and enter (with permission, of course)! You can start off by visiting the Arevalo district's Camiña Balay nga Bato (pictured above). Head off to Molo afterward to see the Molo Mansion and the Rosendo Mejica Museum.
When you're done in Molo, make your way to the Jaro district. From there, you can visit Nelly's Garden, the Lizares Mansion, Ledesma Mansion, and Casa Mariquit.
If you're wondering where the best date places in Iloilo are, this list should cover all the stops. Have fun!