10 Best Romantic Date Places In Quezon City
Choosing a date location in Quezon City is a difficult task for most couples. Thankfully, we've done the work for you and compiled a list of ten romantic date places in Quezon City. QC is known for its contemporary menus and hole-in-the-wall restaurants and is sometimes disregarded as a utopian paradise.
Quezon City is one of the most populated places in the Philippines, having diversity in ethnicity and culture. It is home to various restaurants, museums, clubs, and many others. People living in Quezon City don't need to travel hours to visit the perfect dating spot for you and your partner.
If you've matched with a gorgeous Filipina on dating apps such as TrulyFilipino, it's always a good idea to know what are the best romantic date places in Quezon City. Here is a list of venues that can help establish the romantic scene, whether it's exciting activities for two or dining in at magnificent restaurants.
Best Places to Date In Quezon City
1. Eastwood Citywalk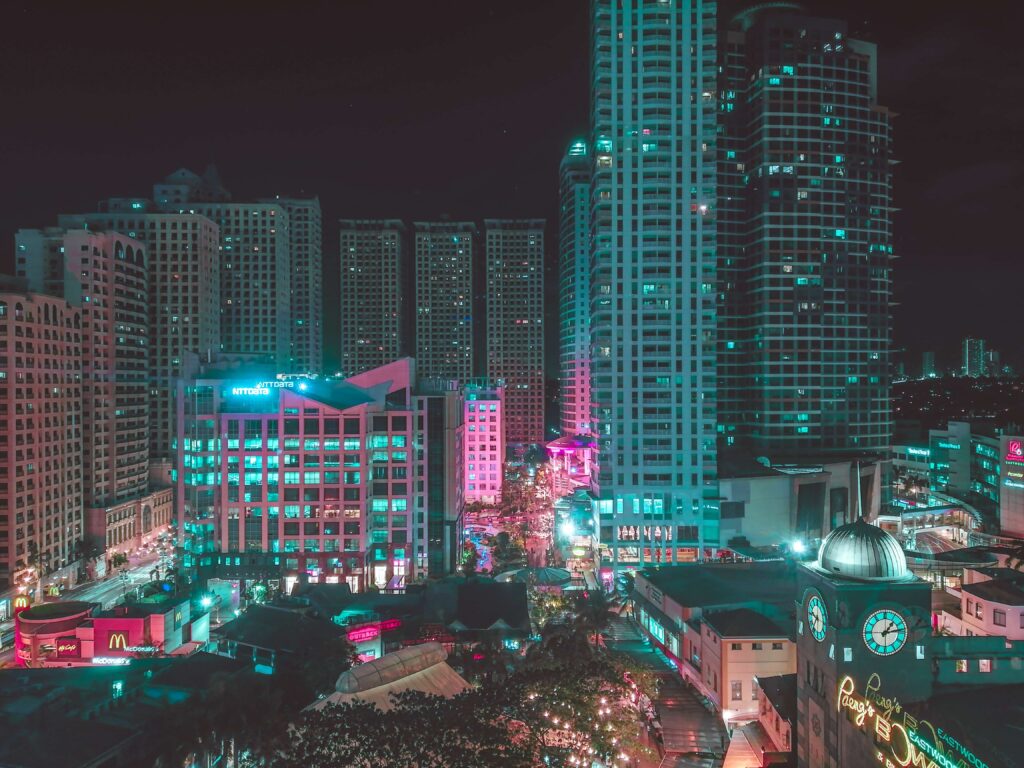 If you and your date want a casual date in a chill environment with each other's company, then Eastwood Citywalk is for you. This is a perfect Quezon City day date for you and your significant other, as you can enjoy your time and spend your date walking around the place and trying out the different food trucks parked in the area. As you set out on a nostalgic stroll around Eastwood Citywalk, stop by fine eateries and pleasant bars. Eastwood Citywalk is located at Eastwood City, the country's first IT Park.
2. Maginhawa Food Park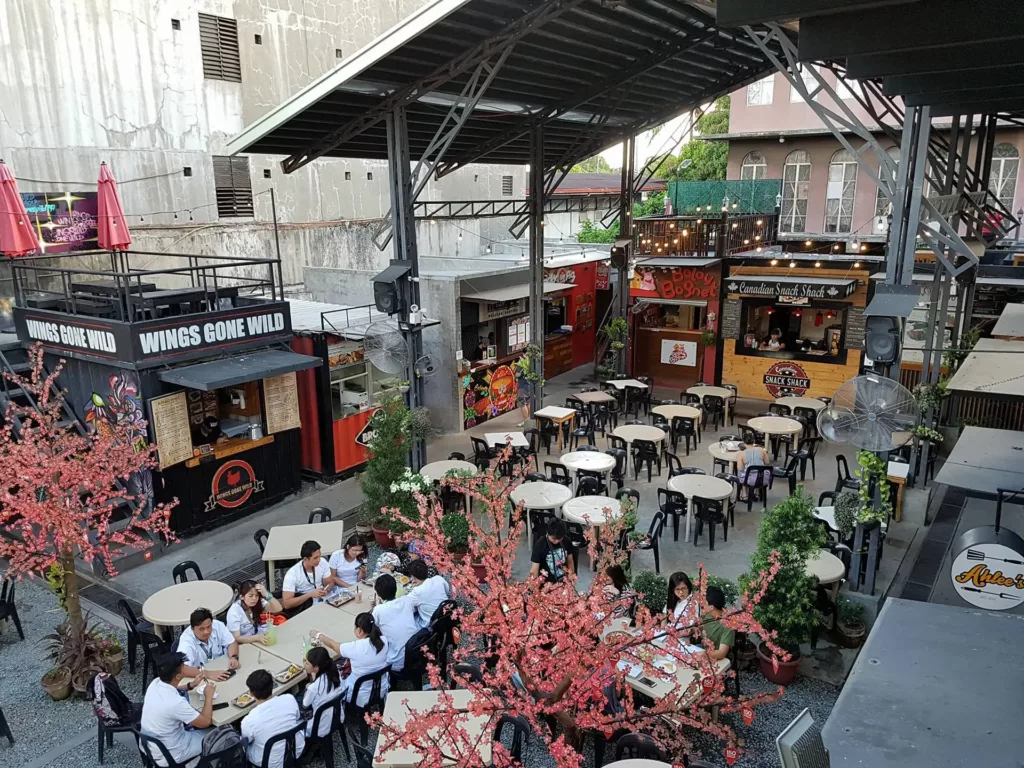 Another Quezon City day date idea is the area filled with restaurants and cafes is Maginhawa Food Park, located in Maginhawa Street, Quezon City. This Food Park is a great place for you to go food tripping with various choices ranging from our very own Filipino cuisines to Japanese and more. Maginhawa Food Park is a perfect place for you and your date to fill those empty stomachs and satisfy your cravings.
3. La Mesa Eco Park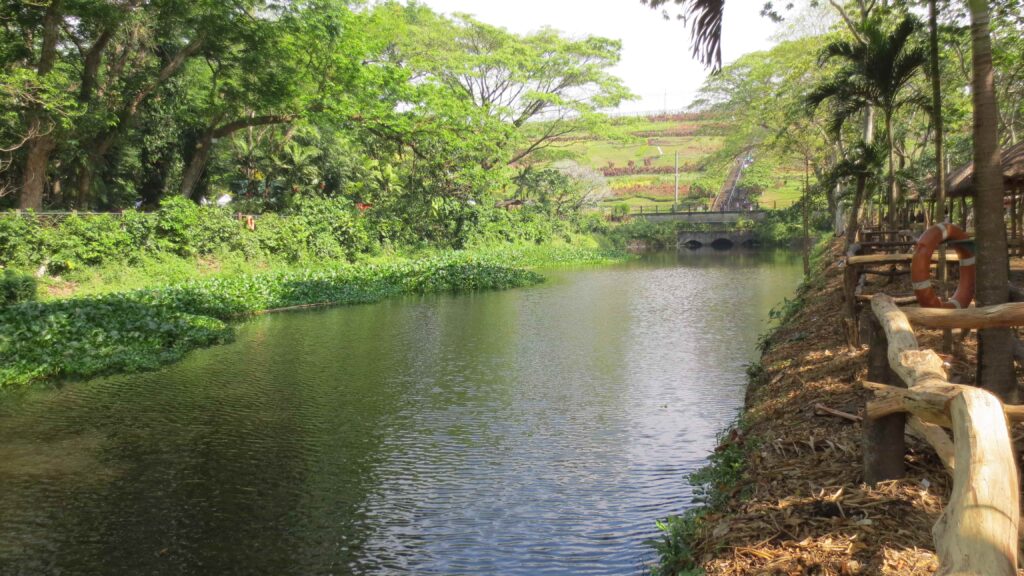 Suppose you and your date want to experience adventure and take a break from the busy life in the city. In that case, you will love La Mesa Eco Park, another best place to date in Quezon City, and also known as a famous tourist destination. It's a 33-hectare eco-park with various activities that you both would want to try out. La Mesa Eco Park is also a good place for you to enjoy the wildlife and admire the beauty of nature with your partner.
4. University of the Philippines Diliman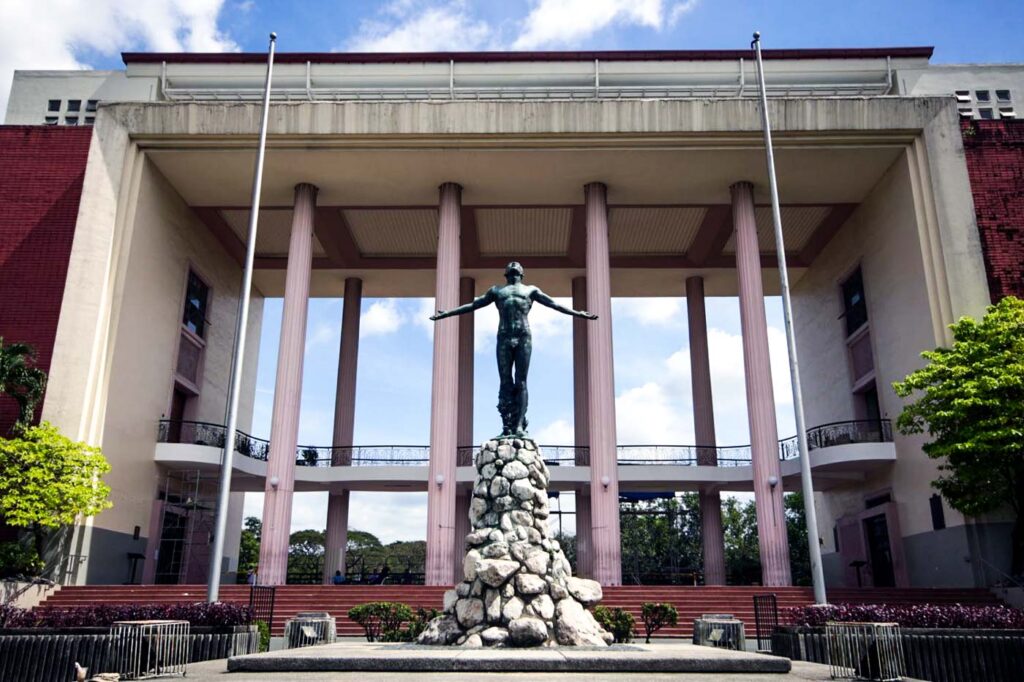 One of the cheap date ideas in Quezon City is hanging out at the University of the Philippines – Diliman campus. Although this place is a campus, it's also a place for everyone to chill and hang out with nature. UP – Diliman is one of the top universities here in the Philippines, producing top-notch students, some of them became notable leaders and public figures in our country.
This university serves to educate people, but it also serves as a place of freedom for everyone, even those who are not students of the said university. Anyone can enter the campus who wants to eat, chill, bike, work, or have a picnic inside the university.
5. Art In Island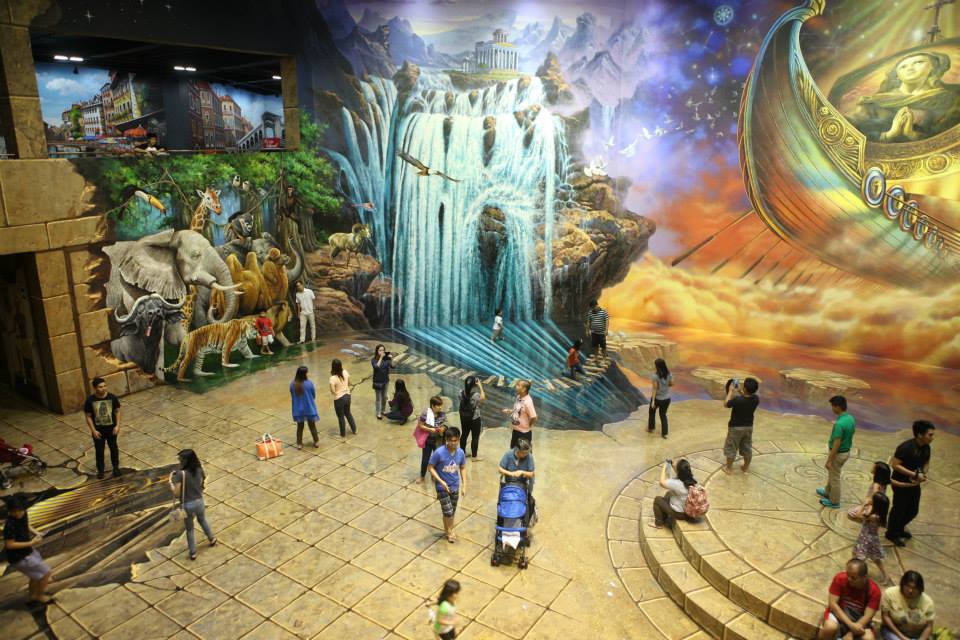 Another QC dating idea is going to Art in Island. This art museum is a tourist destination for everyone of all ages. If you and your partner are into the arts and love taking pictures, then this place is perfect for you. This museum houses 3D paintings and murals perfect for a romantic date. You can both spend your time together taking pictures of each other and becoming part of the paintings in the museum.
This unique art museum is located in Cubao Expo.
6. Easy, Tiger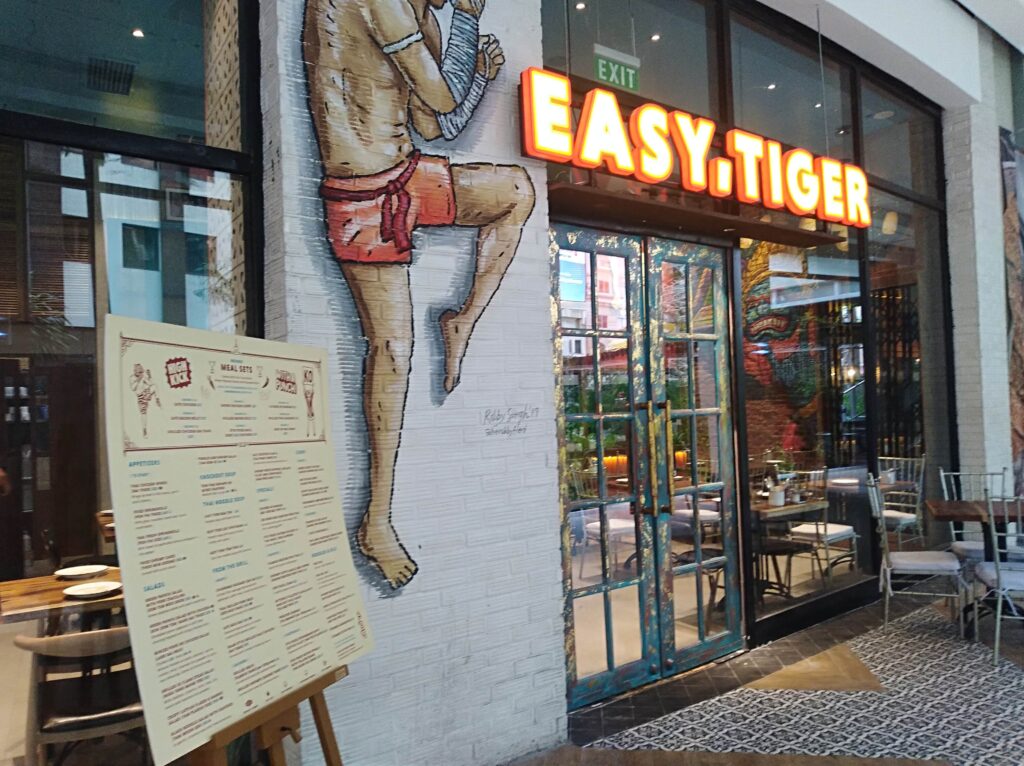 When you hear the words "Thai food," the first thing that would come to your mind would be cuisines from Bangkok or Phuket. However, this is not the case for Easy Tiger, which serves cuisines from a region in Thailand that is unknown to many, Isaan.
The interior will remind you of both rustic Thai eateries and elegant Bangkok restaurants when you walk inside. Murals, colored walls, and wooden planks adorn the walls. If you both are looking for a unique and delicious place to eat, Easy, Tiger got you covered.
The restaurant is located in Eastwood Mall at the G/F.
7. Locavore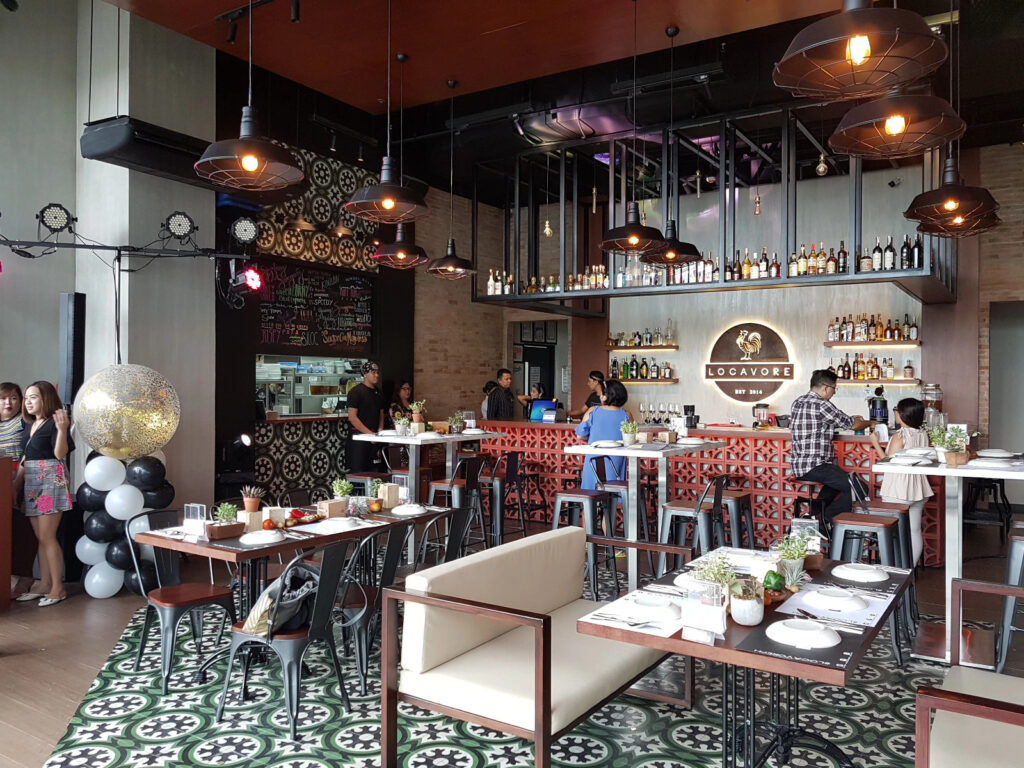 Locavore is one of the top date spots in Quezon City for couples who wish to enjoy Filipino dishes with distinctive twists. Many people enjoy this hip restaurant because of its hearty cuisine and good service. It also takes pride in using primarily organic, locally sourced foods.
Locavore is a great dating spot since it showcases the distinct flavors of Filipino classics and breathes new life into them. The open bar and kitchen and the trendy industrial environment provide a pleasant eating experience for couples. They also feature al fresco dining options so you can enjoy the beautiful surroundings while dining, as well as a hip night-out destination after the sun sets.
Each plate is meticulously prepared using just the finest ingredients. Locavore will undoubtedly delight you and your partner's taste buds with their delicious Sizzling Sinigang, Lechon Oyster Sisig, Street Seafood Platter, and Sugpo Con Mayonesa.
You may make your date even more special by pairing your meal with specialty cocktails and other beverages. Locavore is located in Eastwood City, Quezon City, inside the 1880 Building.
8. Stoned Steaks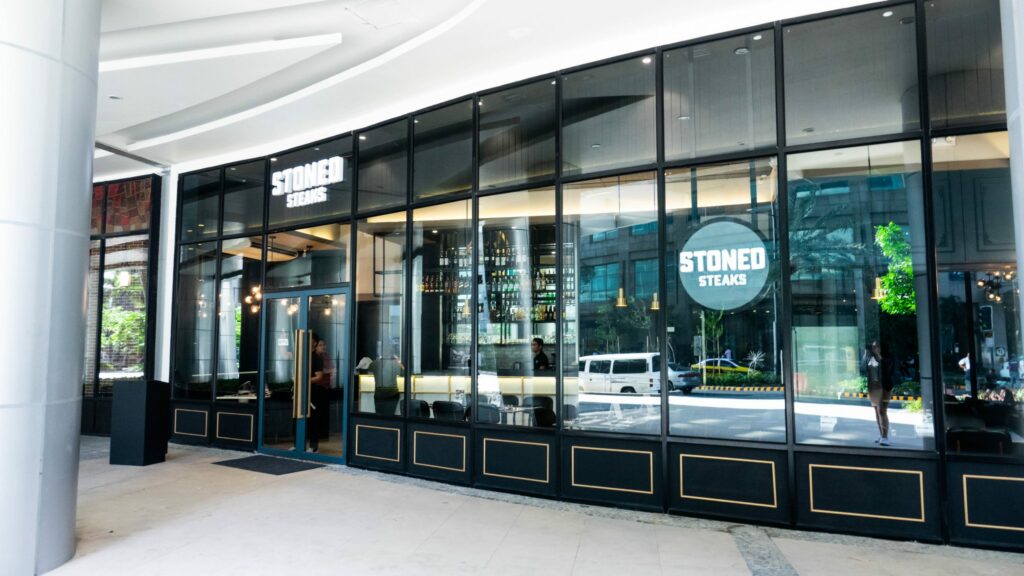 Going on a date and eating a properly cooked steak is the best combination. As a result, Stoned Steaks is the place to go! Tenderloin, New Year Strip-Loin, Ribeye, Wagyu Grade 4, Wagyu Grade 6, and other steaks are available at this upscale restaurant.
What distinguishes Stoned Steaks from the competition? They are passionate about adequately cooking steak. They provide you with a meat service on a lava stone plate, a creative way to serve steaks. Aside from the added control of watching your steak cook, this process seals in all of the juicy taste.
Blue cheese, signature stoned sauce, mustard, peppercorn sauce, red wine sauce, mushroom sauce, and chimichurri are just a few of the sauces to choose from. Stoned Steaks is located in Eastwood City's G/F One Eastwood Avenue.
9. Ninoy Aquino Parks and Wildlife Center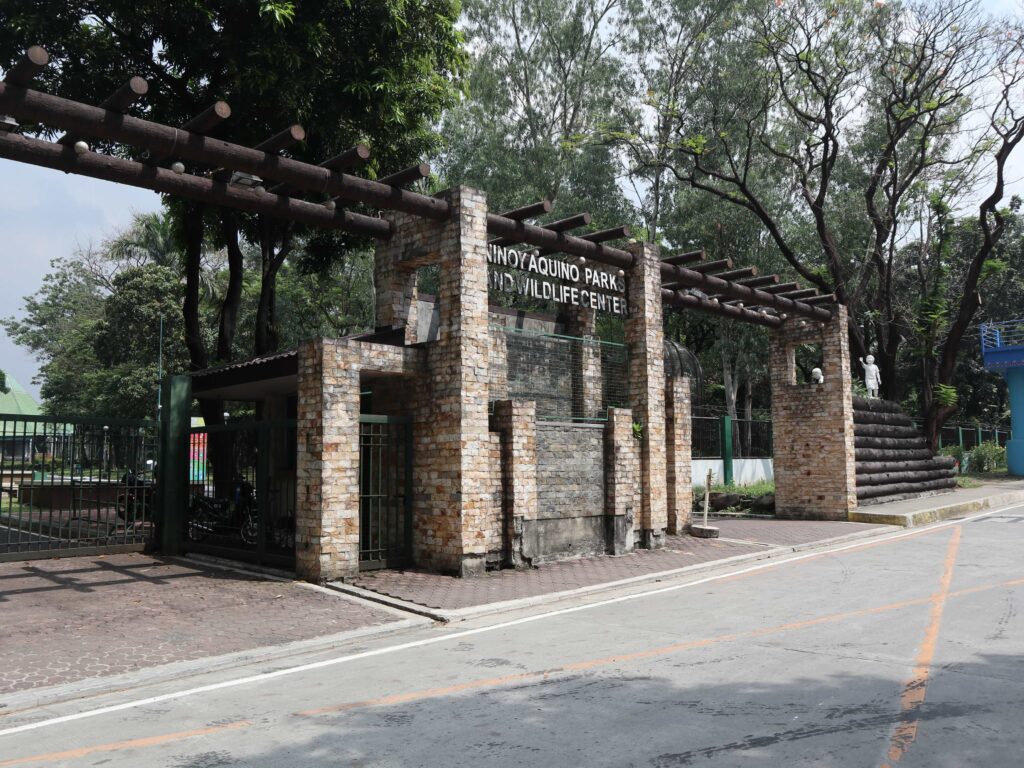 The Ninoy Aquino Wildlife Park in Quezon City promotes biodiversity by maintaining and protecting diverse flora and fauna, including some endangered species. You'll be able to see some of the Philippines' wild creatures and learn about some of the country's unique flora.
The park takes you and your partner on a beautiful nature walk where you may see various flora and fauna. The foliage and panoramic grandeur of the area and the wild animals are truly amazing to see and photograph.
The Ninoy Aquino Parks And Wildlife Center, which is often referred to as being located in the "heart" of Quezon City, is surrounded by a diverse range of trees and plants, totaling 3,000 species, 100 of which are native to the Philippines and include the ipil, kamagong, narra, move, and many others. Fish such as catfish, tilapia, and snakehead can be found in an artificial lagoon on the premises.
10. Yayoi
A dinner date in Quezon City at Yayoi will be the finest choice for you and your significant other if you're looking for authentic Japanese food in Quezon City. This Teishoku restaurant is well-known around the world for serving heart-warming Japanese set meals.
They'll serve you a platter of steamed rice, miso soup, the main meal of your choosing, vegetables, and pickles once you've placed your order. Sukiyaki Jyu, Tamagoyaki, Kani Salad, Ebi Tempura, Edamame, trademark sushi rolls, and many more are available a la carte.
Yayoi has a contemporary ambiance with hardwood interiors and oriental touches. It's the place to go if you're searching for a good Japanese lunch with your partner. G/F Eastwood Mall, Eastwood City, Quezon City is where you'll find Yayoi.

Conclusion
Wherever your date may be, always make sure that you still practice the proper COVID protocols. Always wear your masks and don't forget to bring your alcohol, to disinfect yourselves. And never forget to practice social distancing from other people.
So, what exactly are you waiting for? Enjoy a wonderful day with your sweetheart at one of these romantic date places in Quezon City! If you haven't found your perfect match yet, download TrulyFilipino today and sign up.