12 Most Romantic Makati Date Ideas
Makati, one of the 16 metropolitan cities that constitute the Manila region, is just a few minutes away from the city center. Makati is Manila's financial center, with a plethora of banks, businesses, and executives. This city has the makings of a first-world city with all of the first-world conveniences you'd expect. As you'd expect, then, Makati date ideas are varied and exciting.
Great Makati date ideas include fine dining, viewing beautiful artwork, high-end shopping, and many more are all available. With that said, you may discover a variety of pricing for accommodations, cuisine, and antique markets to meet any budget. You can also splurge and stay in posh hotels with world-famous chefs.
Makati is regarded as a very secure, clean, and pleasant city despite its proximity to the capital. You can feel free to wander around, hopping from one park to another with lots of food and shopping in between. If you're a couple looking for romantic Makati date ideas, or you're planning to take a trip to Makati, this one's for you.
Where to Go For the Best Date Places In Makati
1. Ayala Museum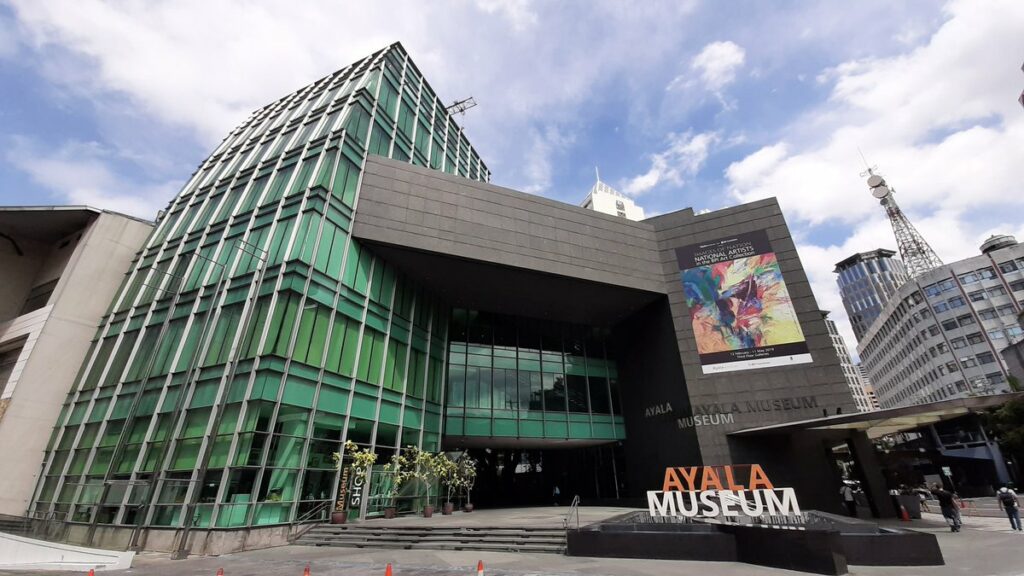 Visit the well-known Ayala Museum in Makati to learn more about Filipino culture with your significant other. On the first floor, begin with some thought-provoking displays created by current Filipino artists. You'll come across fascinating exhibitions representing Filipino history, culture, tribes, and traditions as you make your way through the complex.
Take the museum's audio tour, which explains viewpoints and discusses the artists, if you want to immerse yourself in every detail. The audio tour is extensive and can take up to 5 hours to complete; however, you can fast forward to choose what you want to hear and what you don't.
Concerts, foreign exhibitions, and photography lessons are all held at the Ayala Museum!
2. Rufo's Famous Tapa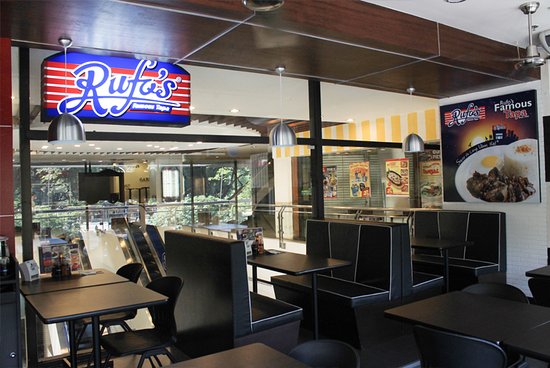 Pancakes are popular in America, blood sausage is popular in England, dan bing is popular in Taiwan, and tapsilog is popular in the Philippines. This delectable morning dish includes chewy cured beef, fried garlic rice to soak up the sauce, and an egg cooked on the sunny side up. What is the best place to look for tapsilog? Rufo's Famous Tapa is unquestionably one of the best Makati date ideas!
This charming diner stays true to its roots, serving traditional Filipino cuisine. If you arrive after breakfast, there is an entire menu themed home-cooked-style Filipino cuisine that you must experience.
3. Leon Gallery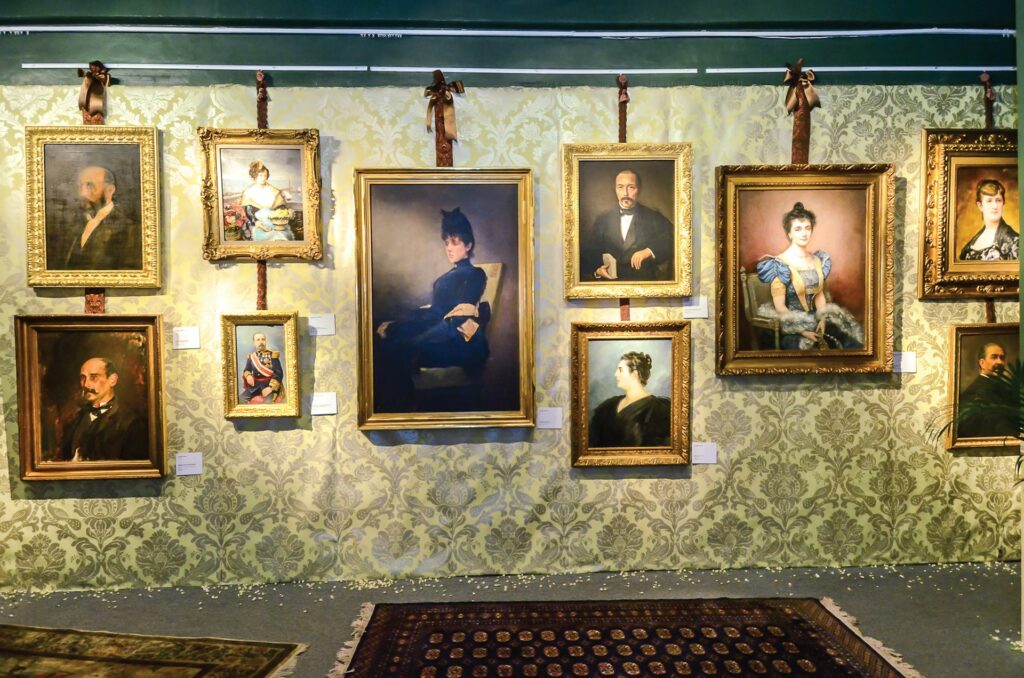 When it comes to Makati date ideas, fairs, exhibitions, and galleries are the genuine deal. Take your significant other to Leon Gallery, which is regarded as the greatest gallery for Filipino culture and art, housing both old master paintings and contemporary works of art. You may be sure that every visit here will be informative, instructive, and gratifying because it is staffed by researchers who are passionate about Philippine art history and preservation.
Leon Gallery also features a well-known antique collection that may be viewed and purchased. If you and your partner saw something you liked, there's a good chance it'll be auctioned online.
4. Market Market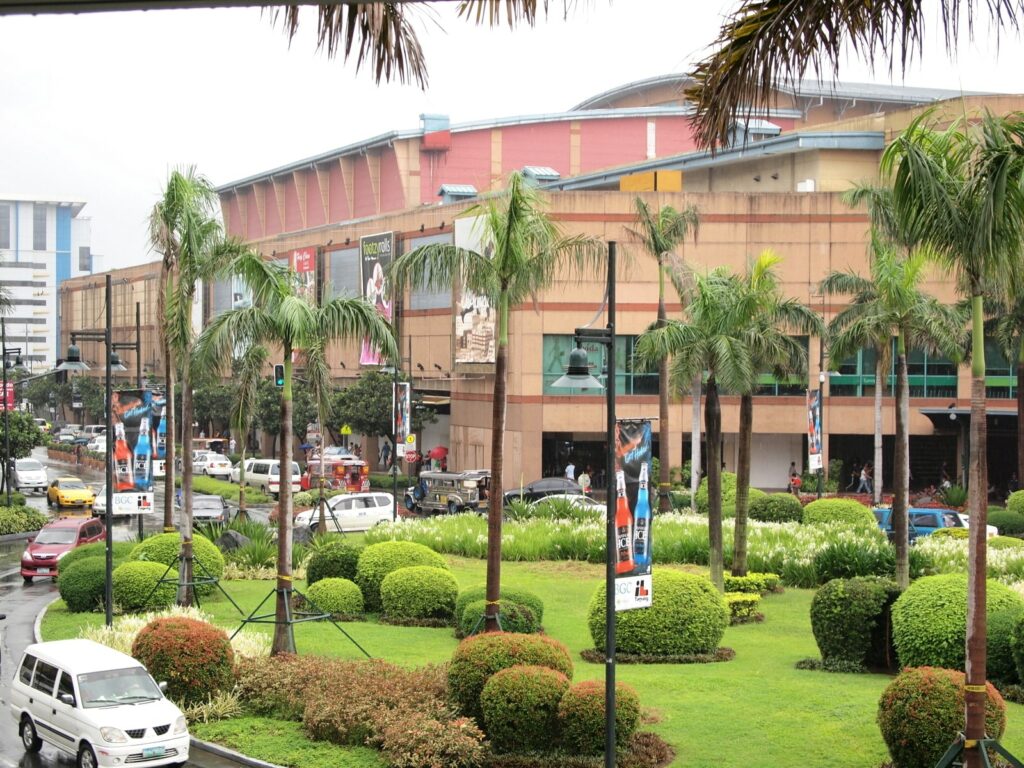 While you and your partner are exploring the Market Market retail center's floors, take advantage of the cool air conditioning. Market Market contains everything you could want in a shopping center. There are top-quality boutiques, Asian brands, and premium brands, as well as an external flower market and a dancing fountain for a little extra oomph. Also worth mentioning is the food court.
Authentic fish and chips with tartar sauce, chicken, and rice cooked in Asian style, and, of course, endless ice cream is all available! You can also go to the movies to pass the time while your food coma sets in. You and your partner will have an amazing time with these wonderful Makati date ideas. 
5. Mystery Manila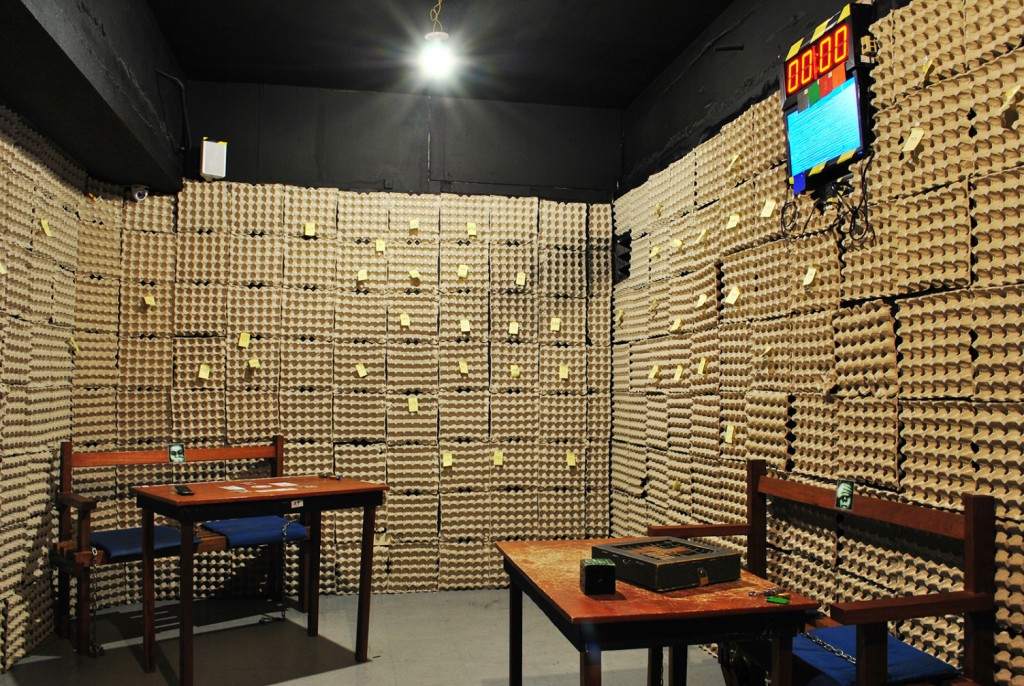 Solve a mystery as the clock is ticking to challenge yourself and your partner. Here's how it works: You'll be confined in a chamber, and the only way out is to solve the mystery problem with your wits and imagination. You have one hour to open the exit, or you will leave in a cloud of humiliation.
Rebecca's Room and Sinister Sensorium are the latest themed rooms, in which you will be engaged in a theme and situation that will need teamwork, imagination, and tactics. Achieve the chalkboard hall of fame by breaking the record time.
6. Guadalupe Ruins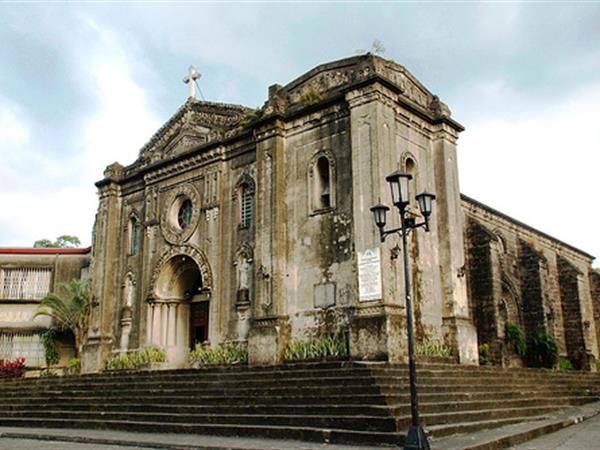 Another one of the best Makati date ideas is to go see the Guadalupe Ruins. You wouldn't think to see 17th-century ruins amid skyscrapers and traffic lights, yet that's just what you'll find in Makati. A group of 400-year-old churches makes up the Guadalupe Ruins.
Experts aren't certain, but the ruins are thought to have been built in 1629. The Spaniards used this cathedral not only as a place of prayer but also as a stronghold. The Guadalupe Ruins provide an unnerving glimpse into the past today.
7. Z Hostel Rooftop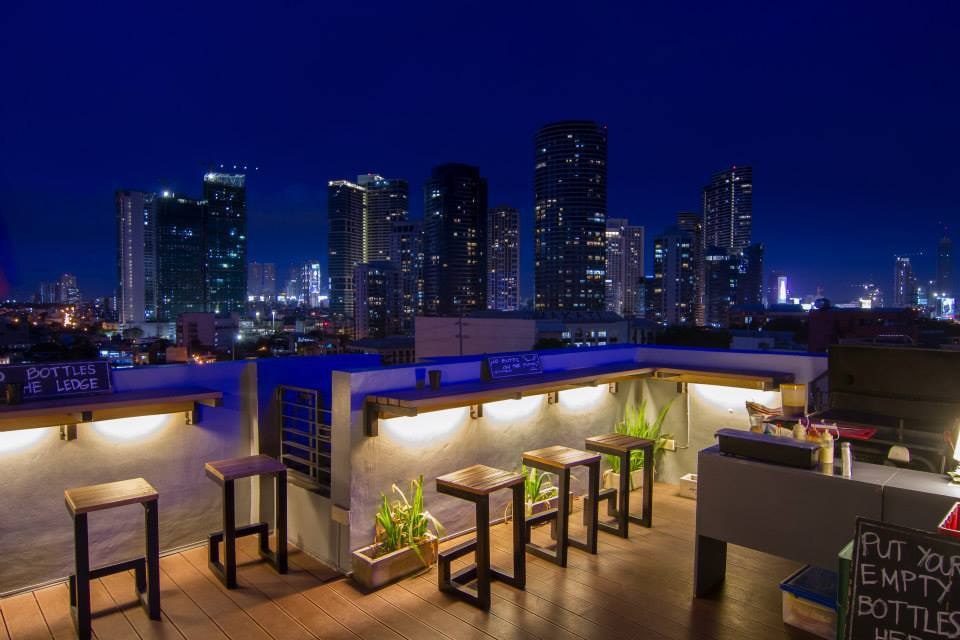 Anyone who has spent plenty of time in Makati is familiar with Z Hostel's well-known rooftop parties and laid-back events. The area starts to fill up with Filipinos and foreigners who love a wonderful social setting with an even greater view during Happy Hour, which runs from 5-8 pm.
While music is playing in the background and laughing echoes all around you, you can see every corner of the Manila skyline shimmering in the night. This is a fantastic location for a nice social gathering with you and your partner. 
8. A Venue Mall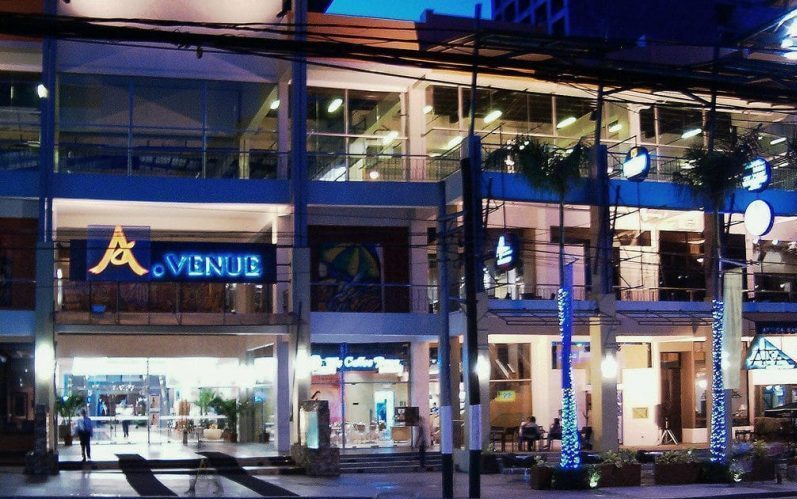 A Venue Mall in Makati is more than just a conventional mall; it has bars, restaurants, and live bands, making it easy and pleasurable to spend a couple of hours of your day or night here. If you're looking for a spot to go out that is relaxing and fun at the same time, this is the place to go.
The courtyard outside of A Venue Mall fills up with groups full of friends ready to drink and relax as the music begins playing and the sunsets. Filipino food stalls are available where you may have grilled pork, rice meals, or bento boxes, as well as a cold beer to unwind. Food and beverages are also reasonably priced.
9. Belle and Dragon Bar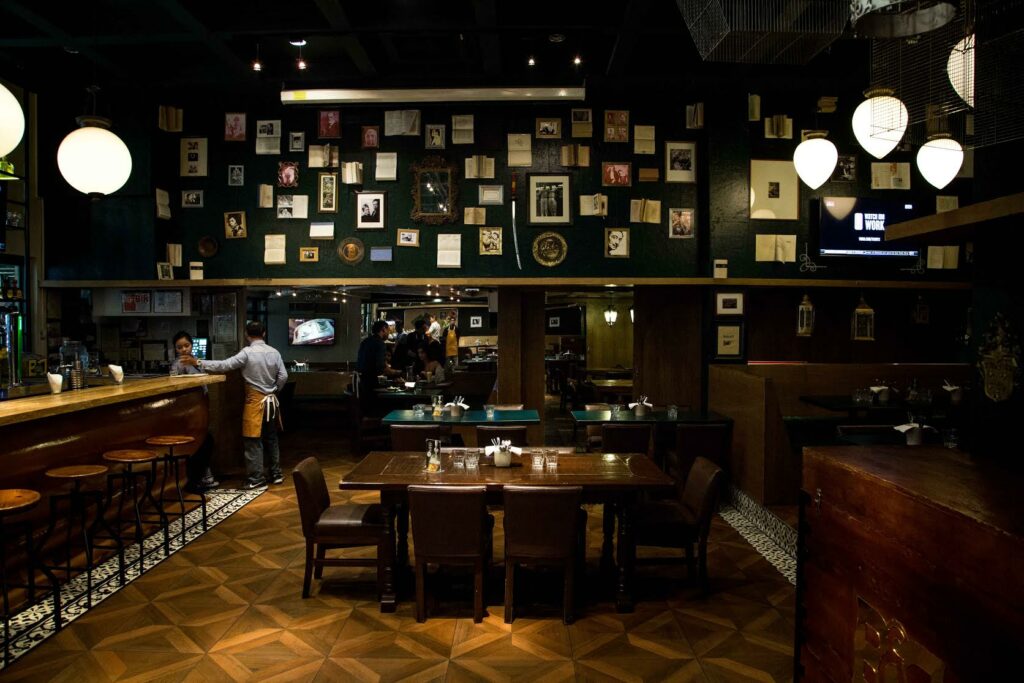 With signature cocktails such as Date Night, Zero Tolerance, and Lannister Money, you can say that Belle and Dragon Bar is a lively place. If you and your partner don't like cocktails, they also have a good assortment of bottled wine and beer.
When it comes to Western cuisine, the food is among the best in the city. Come for breakfast and request a Ranch Skillet with chorizo or pancakes with mixed berry and whipped cream. At lunch, you can grab a burger cooked with USDA Black Angus beef and Cheddar cheese. Dinner features a tantalizing array of small appetizers, including Pork Schnitzel and Masala Mac & Cheese. Certainly one of the best Makati date ideas with your partner!
10. Jaime C Velasquez Park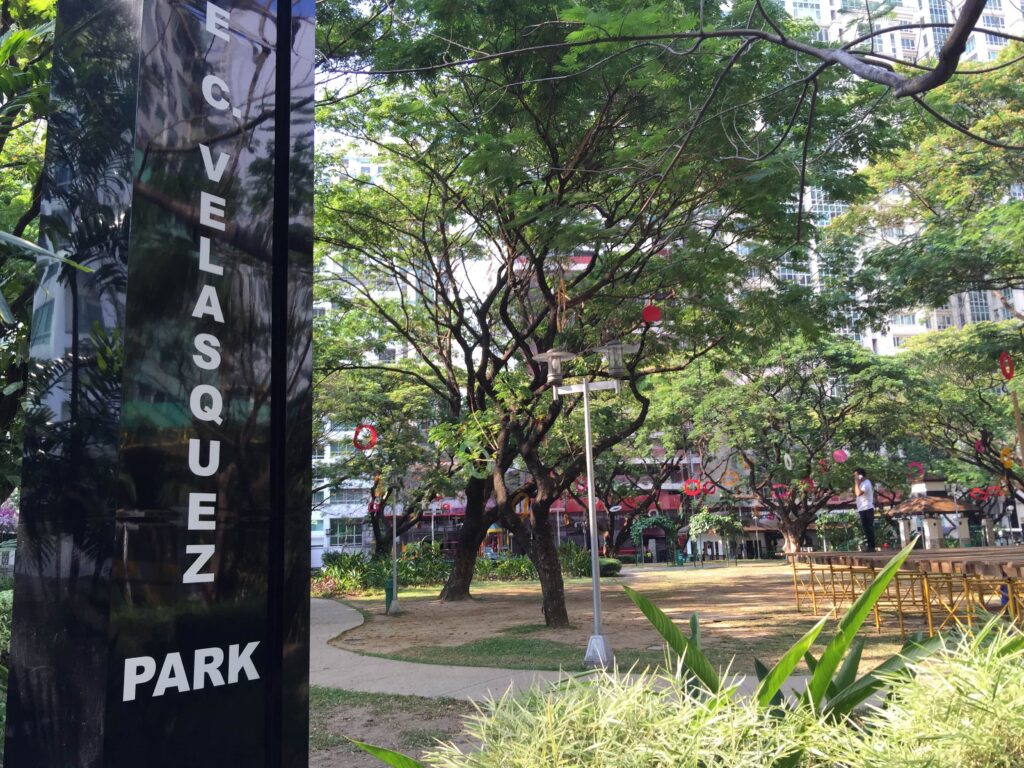 We all enjoy strolling through a park with tall trees, benches, and birds singing in the late afternoon sun. I mean, who doesn't? But there's nothing like a lush city paradise with an outdoor food market to make it even better!
On Saturdays, Jaime C Velasquez Park hosts a plethora of food stalls and kiosks where you can experience Filipino delicacies as well as international favorites like teriyaki chicken with lemon limes, mango milkshakes, New Zealand baked mussels, as well as grilled tuna belly. As you socialize with a mix of locals and foreigners, the vibes are vibrant and pleasant, making it one of the best Makati date ideas.
11. Mamou Too!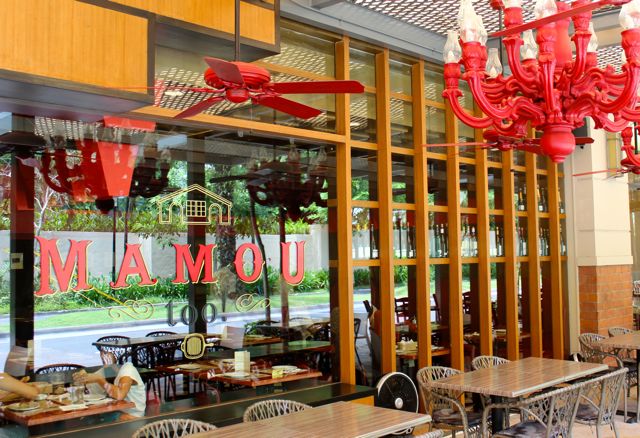 At Mamou Too, you can have a terrific time and a soul-satisfying dinner with your significant other! Mamou Too in Power Plant Mall, famed for its delicious steaks and pasta, is another wonderful option for a romantic night or family supper. It is run and owned by the same company that runs Mamou and has other locations throughout the metro.
Mamou is referred to as "a home kitchen," implying that the menu comprises the owner's favorite meals, as prepared by Malou M. Fores, affectionately known as Mamou by her nephew. A private dining space with 14 chairs is available at this Makati restaurant. It is, without a doubt, one of the country's most popular restaurants, having appeared on the Best Restaurants List of Tatler Magazine for the past seven years.
12. Restoran Garuda
Restoran Garuda serves delectable Indonesian cuisine. It has finally made its way to the Philippines, having been crowned the most renowned restaurant in Indonesia. Couples who enjoy experimenting with new cuisines would be delighted to dine at one of Makati's best restaurants.

Conclusion
A date night with your special someone does not have to be extravagant. A simple supper or some relaxation at any of these Makati date ideas might be a terrific way to appreciate any wonderful occasion.