How To Look for Filipino Singles Online
We know. We know that you want to meet and probably date Filipino singles online but just don't know how or where to look.
Well, today's your lucky day! Just read this article to the very end and discover the things you must do to meet Filipino singles the right way. What's shocking is that the steps are incredibly easy!
1. Know your goal
First and foremost, before you start looking for like-minded Filipino singles, you have to ask yourself the question: "What type of relationship am I looking for?"
Are you looking for:
Serious relationships?
Relationships with marriage in mind?
Casual relationships?
Flings?
Penpals?
Determining your relationship goal makes it easier for you to look for Filipino singles that are also looking for people with the same goal as yours. We know you think that the more people you meet, the better. But that's not always the case. You also have to consider the time and effort that you put into interacting with members that are not compatible matches for you.
2. Know where to look
If you already know what you're looking for, it's now time to decide where to look for them online! There are many websites where you can meet Filipino singles.
Related article: Best Places to Look for Filipino Women
Social media sites
Many people use social media platforms as a tool to meet people.
Some people don't only use social media to get back in touch with their old classmates from high school, but also to get in touch with people who are looking for love online. The most common way to meet singles is to join Facebook groups created to gather singles in general or in a certain demographic.
But be warned, these groups are prone to scammers and spammers.
There is also a high chance that you wouldn't meet quality people through this. So it's best to steer clear of these sites when looking for single Filipinos online.
Filipino dating sites
There are hundreds of dating sites available online but dating sites specifically for meeting Filipino singles are the ones to go to for dating in the Philippines.
Though there are also several dating sites for Filipinos, you better look at the users of each of these websites and find out how safe they say they are.
Do they have real users?
How many users do you think they have?
Are their users the type of demographic you're looking for?
Is their website popular?
Do they protect your identity?
Check out the dating site's online presence first before getting started in making your account. Read their reviews from users and there you can decide if their platform is for you or not.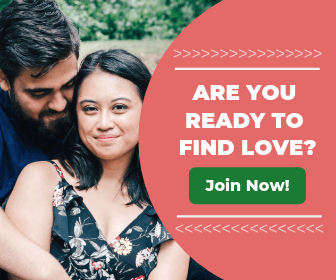 3. Know the importance of your profile
As much as you'd like to start browsing the moment you've created your account, you'd still have to work on your profile so when you start reaching out to people, they would know a little insight about you and your personality.
Your dating profile serves as your first impression when members are interested in getting to know you, so you'd want to make sure your profile is filled with information about yourself. Here are some basic do's and don'ts when doing your profile:
Use an awesome profile photo
Don't use outdated photos
Write a simple but witty profile description that defines who you are
Be honest in your profile without being too forthcoming (sharing your personal email, phone number, home address, real name)
Mention your relationship goals
Be honest in your profile!
Consider the things you'd want to include in your profile and take your time in building it. It doesn't have to be perfect, but use it to show your personality and charm.
4. Know what messages to send and who to send it to
Now that you've got your profile set up, it's time for you to look for compatible and like-minded singles.
At TrulyFilipino, we offer advanced searching which enables you to specifically search for members that fit the relationship preferences you want. You can search for Filipino singles by country, state, age range, gender, relationship preferences, and their body type.
Once you hit SEARCH, you'll see a list of profiles that we think are compatible with you based on the preferences you've set.
If you've found someone who caught your attention, you can have the option to add them as a friend first or if you're feeling more confident, send them a message right away. If the second option is your choice, keep in mind that writing an eye-catching and memorable first message is crucial if you want to get a reply from that lucky person.
Just remember to keep it short and sweet, refrain from using any vulgar or hurtful words, put in some humor and lastly, make it from the heart.
5. Know how to enjoy!
The purpose of dating is to enjoy yourself with meeting people who have unique types of personalities who came from different walks of life. And with online dating, you'd have nearly infinite choices of who you can interact with.So just enjoy your experience!
Though there may be times you'd get turned down by potential matches but that's just all part of the game. Always remember that there are many fishes in the sea willing to connect with you.