Top 10 Things to Expect When Dating a Filipino
It is only expected that in dating, you to discover some things that are foreign or weird in your perspective especially if the person you're dating grew up from a culture that is way different from yours. If you've dated before and you've just started on dating a Filipino, you will find that they're different compared to the people that you've dated in the past.
Here are the top 10 things that you should expect when dating a Filipino.
1. They have extreme love for family
Filipinos grew up in a culture where they treat their family as the most important thing in the world just like other cultures in Asia where they bring great importance to family. Most Filipino families grew up very close with their parents, siblings, grandparents, even down to their 2nd-degree cousins. Not all, but most of them.
For Filipinos, their family's opinion about you would affect how your relationship in the long run. So be respectful to their family. When you woo a Filipino, you also have to woo their family.
2. You'll always be well fed
Every time there's a reason to celebrate, whether a birthday, fiesta, anniversary or even just a simple family gathering, Filipino families always celebrate these occasions with food. A lot of delicious food.
So don't be shocked when you arrive at their house and there's enough food to feed an entire Barangay. That's just the way how Filipinos celebrate a happy moment. They celebrate it with a full stomach.
3. They're very religious
With the Philippines having 92.5% of their population as Christians, there's a high chance that the Filipino that you're dating is from a religious Christian family.
It's a custom for a Filipino family to be religious by going to church every Sunday and celebrating Catholic holidays. This custom plays a big role in every Filipinos life because it's been passed down for generations and were then passed down to them by their parents.
Even though you don't share the same religion or share the same beliefs, you must respect them and their family's religion. This is one of the most important things to know when dating a Filipino.
4. They do karaoke. A lot!
You know you are dating a Filipino when they sing whenever a karaoke machine is available. A karaoke is a must in most Filipino family gatherings. When there's drinking, there must also be a Karaoke machine. Get your hidden singing talent ready because you'll surely be forced by one or two of their family members.
5. You'll most likely meet their entire family
When dating you're dating a Filipino and you're about to meet their family for the first time, you better prepare yourself to be introduced to their whole family. What we mean by the whole family is their parents, siblings, grandparents, uncles, aunts, cousins, nephews, nieces, and for some cases, the neighbors.
You might be overwhelmed at first, but this just shows that they're excited to meet the man who's dating the princess in the family. So just relax and be charming.
Related Article: Filipino Dating Culture: How Dating is Done in the Philippines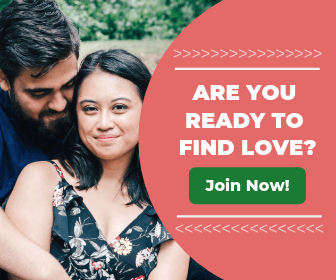 6. Communicating in English is no problem
The Philippines is one of the top countries in Asia with the highest amount of proficient English speakers according to EF EPI. It's not hard to find a Filipino who speaks and understands English in the Philippines.
Miscommunication would never be a problem in your relationship. Awesome, right?
7. "Pasalubong" is a must on every trip
For anyone who doesn't know what a Pasalubong is, it's like a souvenir that you would give as a gift to someone when you get back home.
Though bringing a Pasalubong is quite common when you travel, but it could be quite different with Filipinos. If your Filipino partner asks you to bring Pasalubong, you can't forget to bring Pasalubong for their mom, dad, siblings, aunts, uncles, etc. So make sure to bring an extra bag for all the Pasalubongs that you must buy.
8. You better be ready if they're making "tampo"
First of all, do you know what Tampo is? For those who don't, Tampo is a Filipino word to a person who withdraws their affection from the person who has hurt their feelings. Tampo has no exact translation in English but it basically means sulking or pouting.
Though this is perfectly normal in relationships, you'd still have to communicate with your partner and discuss what caused the problem. Communication is important to keep the relationship alive, so make sure to keep that aspect open.
9. Be sure to make "suyo"
Of course, at every Tampo, you have to make them Suyo.
Suyo in English simply means to show affection and if you're already been through this with your Filipino partner, they you already know a tip of the iceberg of what it's like dating a Filipino.
It's only normal that there would be fights and misunderstanding in a relationship and one way or another, you'd have to make peace with each other. It's not hard to Suyo a person. Just say that you're sorry and you love them. And make sure to be sincere about it!
10. They're easier to find on dating sites
Before you book that plane ticket to the Philippines, why don't you try dating sites first? This is a great tool to meet single Filipinos who are looking for serious relationships while in the comfort of your home.
There are dozens of Filipino dating sites out there and finding the right one for you could take some time. Look for a dating site that has all the features that you'll need. Like a messaging feature, profile browsing, can do advanced searching, and most especially video chatting.
Related article: How To Look for Filipino Singles Online
TrulyFilipino is one of the best dating sites in the market that offers those features at a reasonable price. Experience dynamic profile browsing, unlimited sending of messages and find compatible matches at an easy pace.
When you know what it's like dating a Filipino, you'd get to appreciate every little thing about them. The little quirks, the Tampos, even their love for karaoke.