Best Valentine's Gifts for Your Filipino Date
The best Valentine's gifts should be personal and meaningful. It should evoke a sense of familiarity with a dab of care and love. Since Valentine's is just around the corner, we put together a list of gift ideas for any partner.
Our gift ideas should work for the date that loves anything practical, the fashionable ones, and the ones that love everything cool and amazing. While you can always order them online, shopping IRL will always be a more favored choice! Go ahead and enjoy your virtual shopping.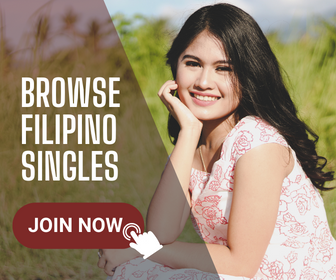 Best Valentine's Gifts for Your Better Half
1. For those that appreciate each time you spend with them: Anniversary Clock
Filipinos are all about gestures, and they will warmly receive an Anniversary Clock should you pick them that as a present.
Anniversary Clocks like these are undoubtedly one of the best Valentine's gifts as they are typically aluminum-made, holding three small clocks, each recording different times. The first clock registers the years, the second one's for months and days, while the third is for the hours, minutes, and seconds.
As a whole, this Anniversary Clock counts the time since you two became official. They also come with a wooden base and a glass dome. The best and perhaps loveliest part? It plays your theme song, capping off the romance.
2. For your very forgetful significant other: Bluetooth- and app-enabled tracking device
Got a girl or boy who seems to lose every single thing they have? Help solve their problem by giving them a Bluetooth- and app-enabled tracking gadget.
Bluetooth- and app-enabled tracking devices are a complete steal as they can easily attach them to their keyring. They could also slip it into their purse and keep track of their belongings should they lose anything attached to it. They can even find their things through a connected app with just a single (or a few more) tap.
3. For the ones that read classics: Classic Books
It is a truth universally acknowledged that books make our small corners of the world seem so big.
Hence, get your Filipino date that appreciates everything old and vintage, a classic book. Order your beau or girl their favorite book, and don't forget to add in your cute message along with it to make them feel giddy!
4. For the ones with a penchant for photography: Camera
Cameras capture the best moments we share with our loved ones. If you're looking for an excellent camera for an influencer date or a partner that loves photography, get them something that's light but of top quality.
It will also be a bright idea to get a camera from the brand they love. Nonetheless, it should be something they love. After all, there's nothing pretty much like a camera that captures the most beautiful moments by an inspired artist.
5. For the ones that enjoy music and art: Custom Soundwave Wall Art
Wondering what the best way to warm your beloved's heart is? Be sure to get them something customized. A custom soundwave wall art might make the cut.
Gifts such as these aren't only aesthetically pleasing, but they're also meaningful and beautiful. This elegantly sculptured artwork uses hardwood materials to copy your theme song's soundwave perfectly. Without a doubt, its detailed elements and the lovely meaning behind it would be an absolute winner!
6. For the partner that's away from you: Digital Picture Frame
The pandemic has separated us from our loved ones. While nothing can ever compare to our sweetheart's presence, a temporary stand-in will suffice. And, a Digital Picture Frame might be an excellent choice for this.
Before sending your Filipino date a digital picture frame, be sure to upload your photo on it. Putting up a couple of images of you both might even brighten up their days.
7. For the sports fans: Word Art Poster
If your Filipino boyfriend's a huge sports fan, getting them a Word Art Poster from Legendary Sports Prints will be an excellent plan—one which he'd surely put on the wall, too.
When you get them gifts like these, they'll see the Yankee Stadium from the get-go. But, upon closer check cup, they'll spot names of the New York Yankees players from 1903-2009. Now, isn't that cool?
Of course, you can also request anything from Legendary Sports Prints if they're fans of the opposing team.
8. For the date that loves jewelry: Necklace
Pieces of jewelry have their natural charm to keep a memory and symbol in them. As such, get your girl a captivating necklace like these.
This necklace from Graff offers a spiral pendant with a scintillating diamond setting all laid on a rose gold chain, making everything look elegant. This modern classic timepiece is a beautiful show of affection to your lovely partner.
9. For your partner who's a barista in an alternate universe: Coffee Machine
Many people spend almost a hundred bucks for coffee in a month. If your partner's part of the ones who spend a lot on coffee, you might as well gift them a coffee machine. You'll not only help them save more money, but you can also help them unleash their inner barista! Plus, it's faster and more convenient than going out to their local coffee place.
10. For her skincare needs: Eye and Face Cream
During these times, when we cover half our face most of the time, the only thing we can invest in is good skincare. As such, give your lady a great eye and face cream product. Make sure it's something packed with lightweight moisture, keeping her skin looking smooth and radiant
11. For his skincare needs: Shaving Kit
If your favorite Filipino guy in the world has his skincare game on, an excellent brand of shaving cream might be his most potent weapon. Get him something that effectively cleanses and moisturizes his skin well.
12. For his dapper-look essential set: Tie Clip and Cufflink Set
Whether you plan to give it before or during dinner, a Tie Clip and Cufflink Set always make for one of the best Valentine's gifts.
This specific suit accessory set from Amazon has four pairs of cufflinks and four tie clip pieces in different hues. All items are of firm brass and have a slick appearance while maintaining a good weight, making them durable and more effortless to pull off on any occasion.
Get them something now!
Getting something for a loved one for Valentine's is always a battle of creativity and practicality. It can also be a hit-and-miss case, especially when your partner wants a specific present.
While asking your partner can be a romance killer, getting them something they don't like may also lead to unnecessary quarrels. As such, you can either focus on what they constantly need or wish to have or go ahead and ask them what they want.

Nonetheless, if you've decided, hurry and order the best Valentine's day gifts for your sweetheart as soon as possible!